You've already returned from your Seoul food adventure, and now you want to get started on shopping for goodies one can only get in Korea. You've come to the right place! This shopper's paradise has everything from the much-adored K-beauty products and fashion items to soju and K-pop merch. Whatever you're on the lookout for, this metropolitan center will blow 👏 your 👏 mind 👏
We're going to guide you through the top items to buy as well as the best places to get them. But before we begin, a word of warning: Seoul's shopping scene has been known to turn even the most retail-averse travelers into bonafide shopaholics…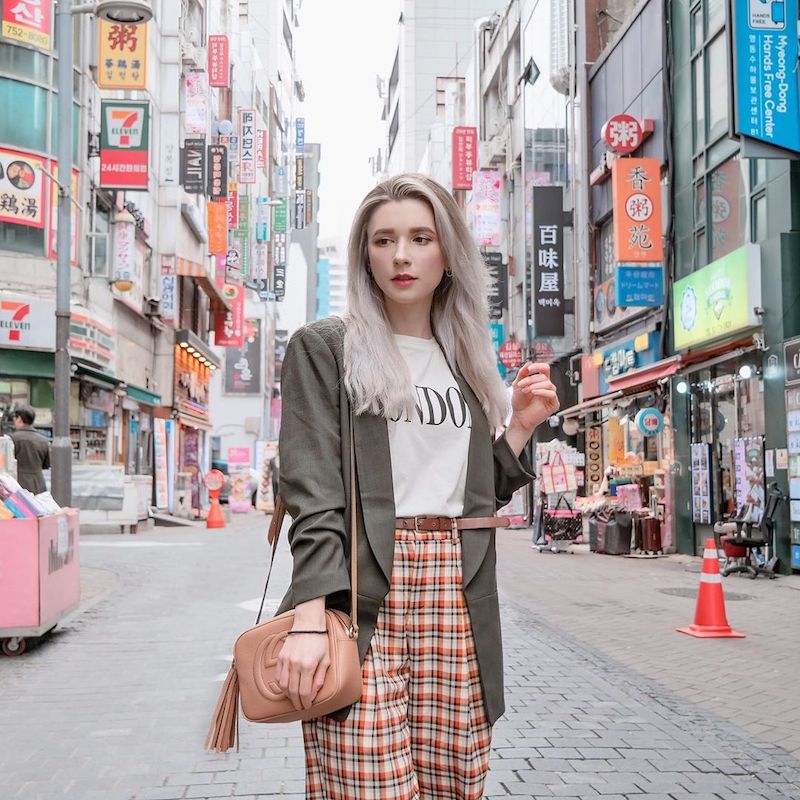 Top things to buy when in Seoul:
Skincare & Cosmetics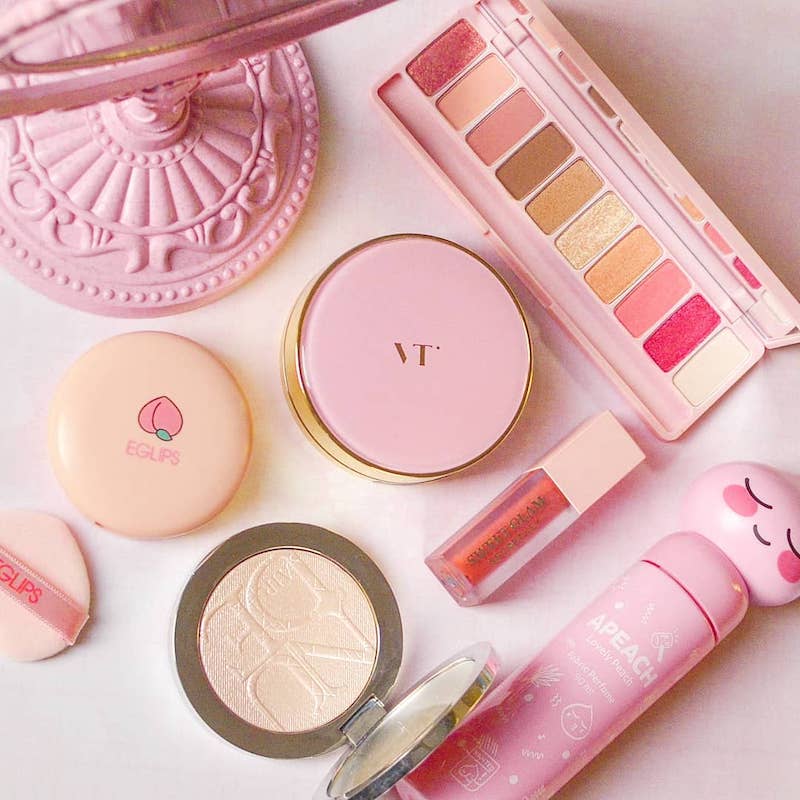 The Korean beauty or 'K-beauty' industry has grown exponentially not just in Asia but in the Western world as well. You can find all sorts of reasonably priced favorites in the city center of Seoul.
Clothes & Accessories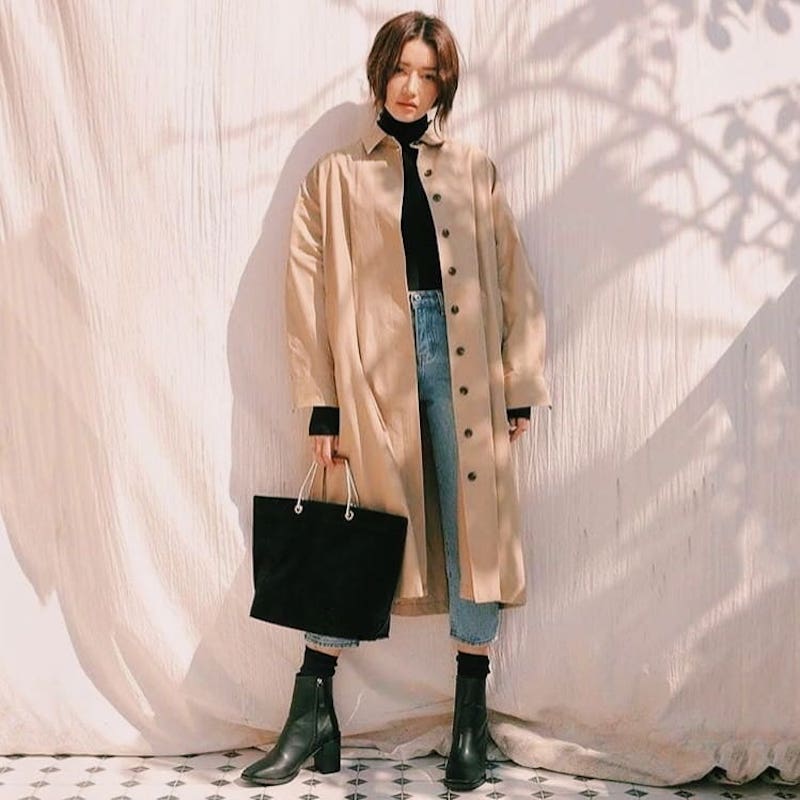 Inspired by K-drama, Korean fashion has spread its wings; watch visitors flock to Seoul's fashion malls to recreate Korean-inspired outfits.
Food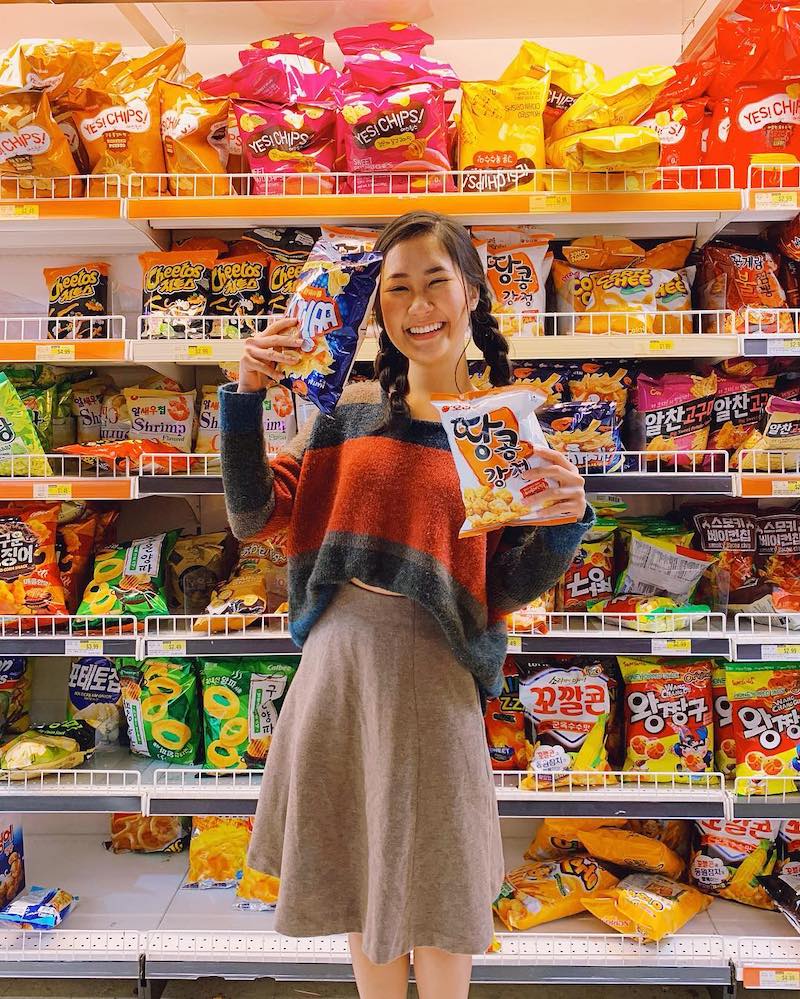 Korean snacks such as gim (dried seaweed) and kimchi were old favorites, but now variants such as instant noodles, ramen, green tea, and coffee are becoming the popular choice for souvenirs.
Designer stationery
Character-based stationery have become increasingly popular, and when you see the colorful and cute designs, it's not hard to see why.
Traditional Korean clothes and crafts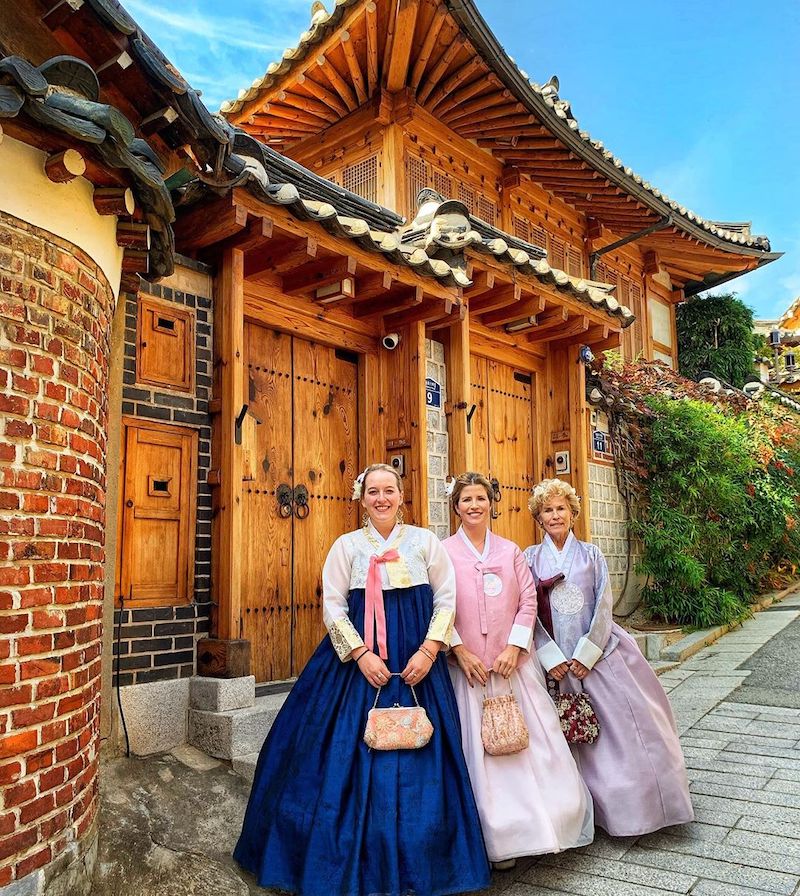 From hanbok (traditional Korean garments) to fans and other quality arts and crafts made by local artisans, these beautiful pieces are treasures of local culture.
Traditional Korean liquor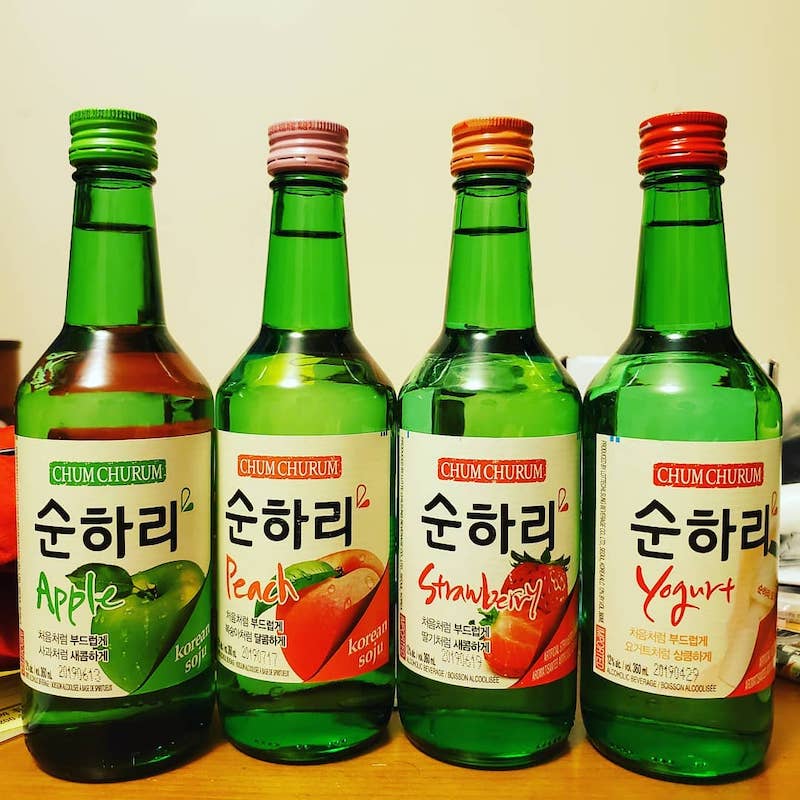 Soju has long been a popular purchase of choice among tourists, and with the introduction of flavored ones such as pomegranate, pineapple, and citron, these unique liquors are great souvenirs for friends.
Oriental medicine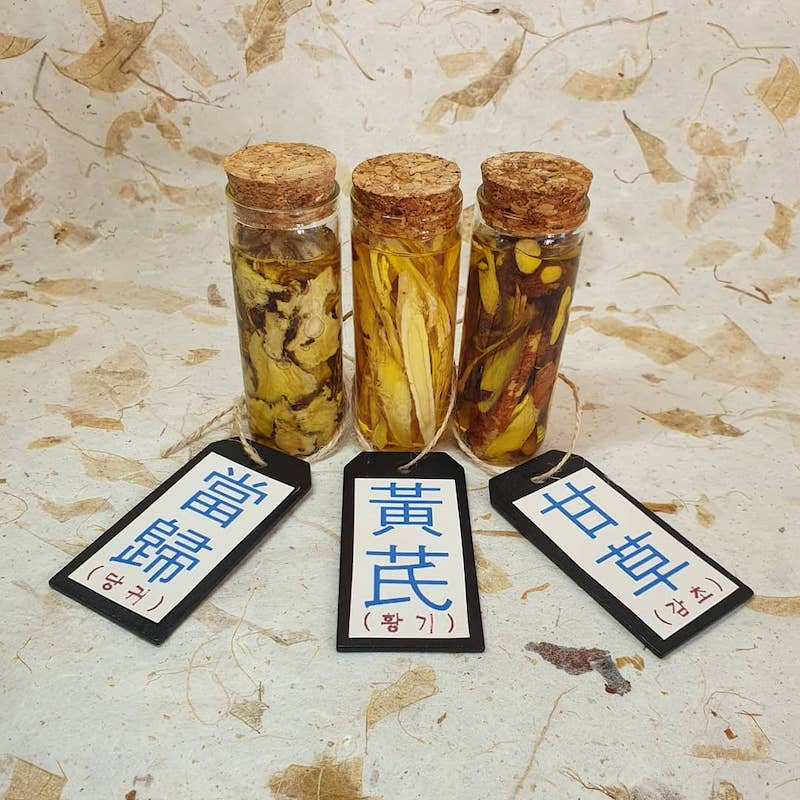 The health benefits of South Korea's ginseng is widely known around the world, and different ginseng products in powder and pill form are largely popular due to their reasonable prices.
K-pop merchandise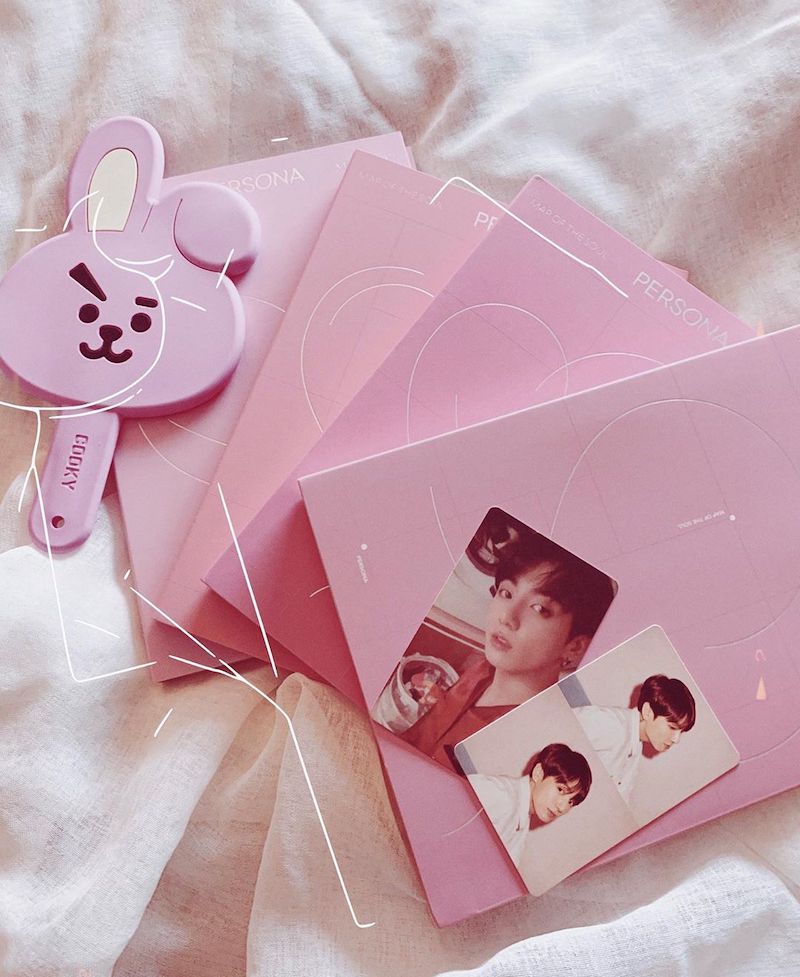 From photos and figurines to celebrity fashion brands and postcards, the k-pop industry has pervaded many a teenage girl's desktop, also due in part to the merchandise that fangirls (and boys) are only too happy to get.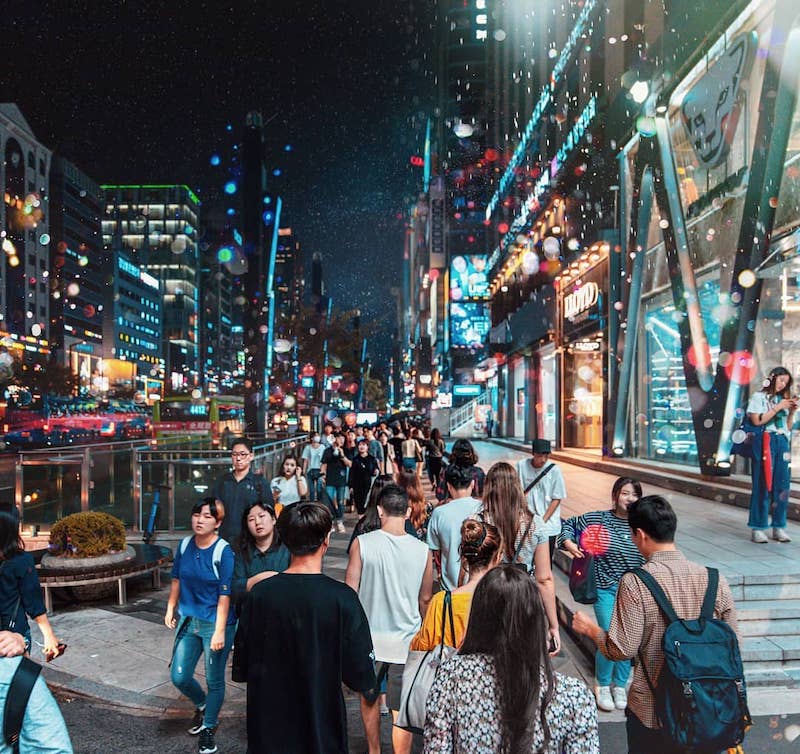 Top shopping areas in Seoul
Due to its metropolitan, fashion-forward and hi-tech nature, Seoul has a never-ending array of places that serve as one-stop-shopping areas to find all the items and products you could possibly want or need.
Myeong-dong for big brands and even bigger malls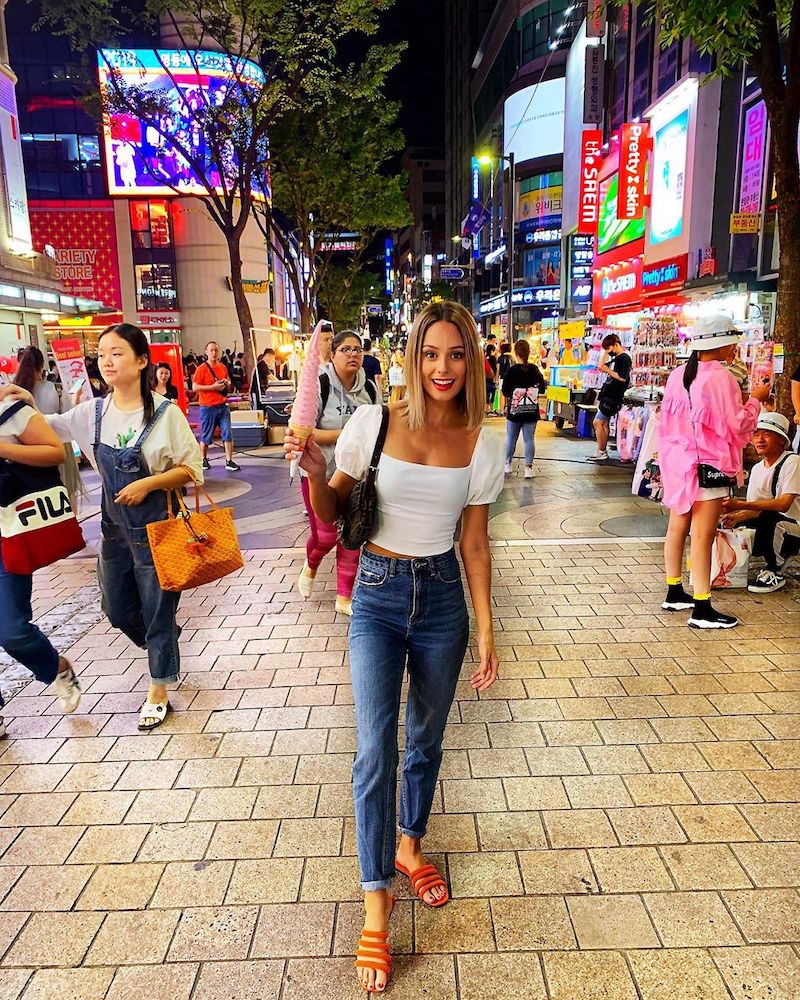 One of the most popular spots that comes to mind when you think of shopping in Seoul, Meyongdong has not just a lively street market but also some of the biggest Korean brands, major department stores, and shopping malls. Get lost in Shinsegae Department Store, Lotte Department Store, M Plaza, D! Mall, Noon Square, and more.
Sinchon for a youthful vibe and reasonable prices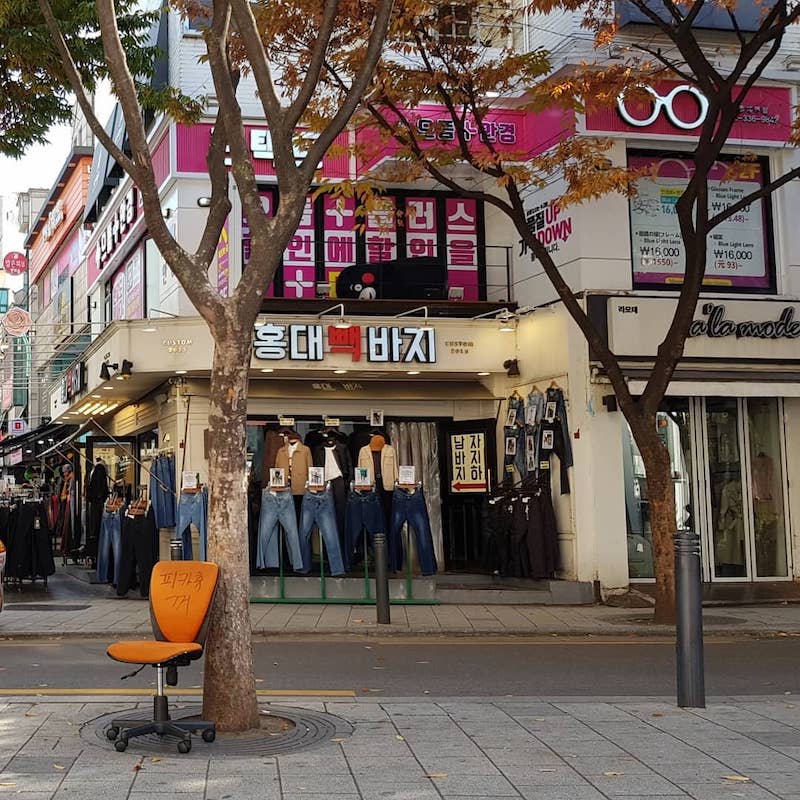 If you're looking for a young, youthful vibe and reasonable prices, the Sinchon area (near several universities) is best. Try E Land Complex, Ewha Womans University Fashion Street, Ewha Welcome Center, Ewha Womans University Hair Salon Street, Watco, and more.
Sinsa-dong Garosu-gil for the ultimate Seoul shopping experience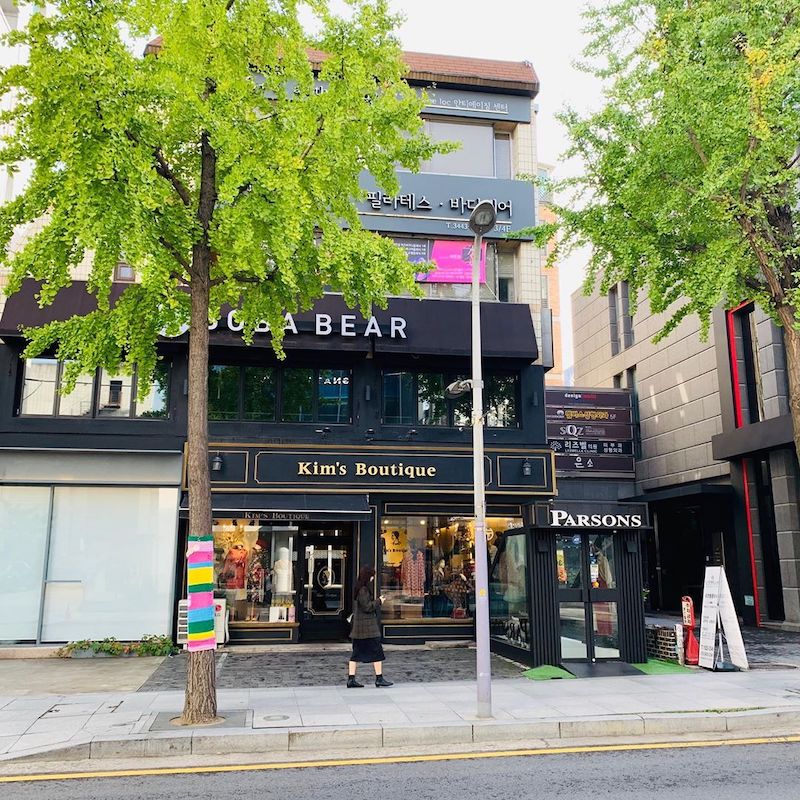 Known for its trendy shopping streets, this is a must-visit for shopaholics. With popular flagship stores lining the sidewalks, this is the place to go to experience Korean shopping at its best. Some stores you can find in this area are ELBON the style, KM Play, 9owls, Around The Corner, Villa Youkshimwon, Vintage Hollywood, Neuf Hotel, Ilmo Outlet, Chapter 1, and more.
Hongdae for hip and trendy brands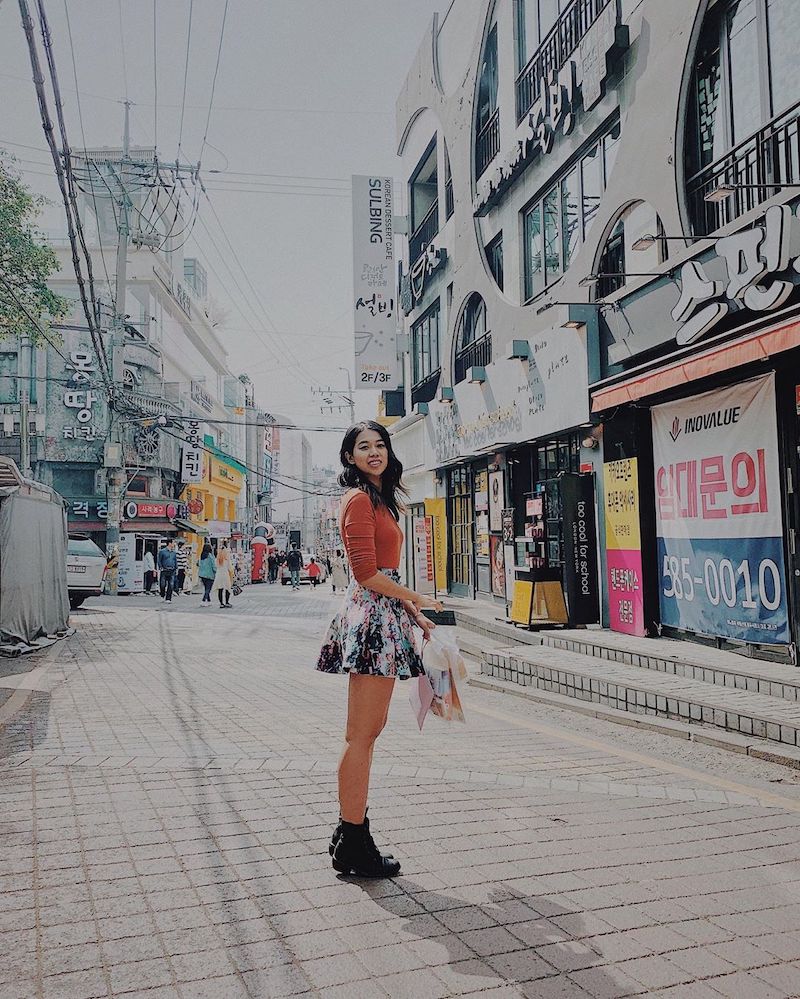 The hottest brands and trends for the younger set. Head to this vibey hub for a mix of fashion, art and culture. You can find ALAND, Wonderplace, Object, Customellow, Odd Gallery, KT&G SangsangMadang Design Square, MOA, Folder, and Hondae Free Market here.
Apgujeong Cheongdam for luxe brands and international designers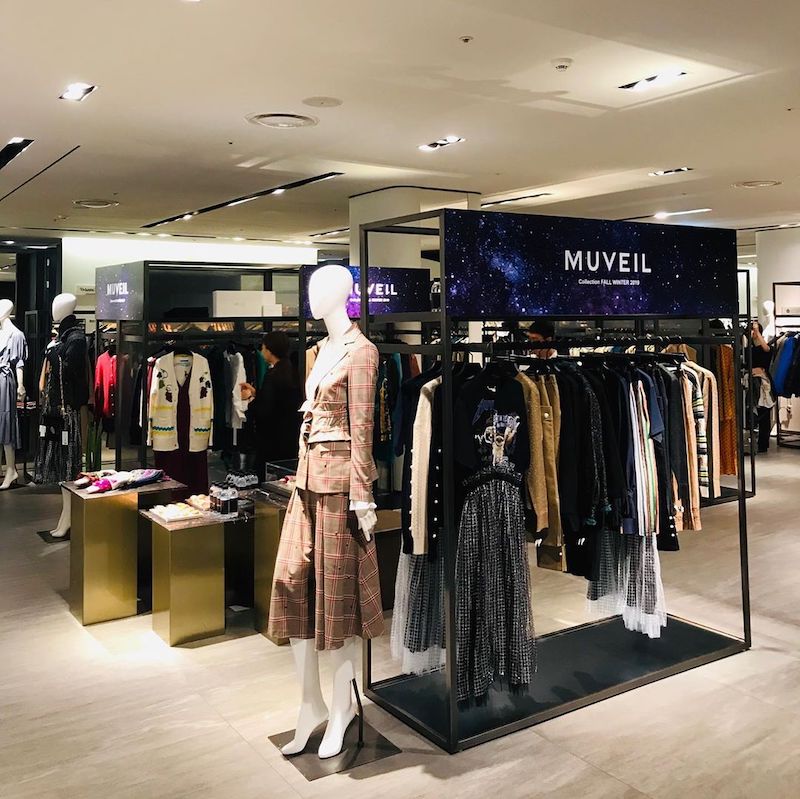 This area houses some of the most luxurious brands and products in Seoul. High-end products and international designer brands are what you can find here, and don't be surprised if you see a couple of Korean stars in the area, too.
You can find the Hyundai Department Store, Galleria Department Store, 10 Corso Como, Beaker Cheongdam Flagship Store, Mue, Koon, and more here.
Insa-dong/Samcheong-dong for traditional Korean crafts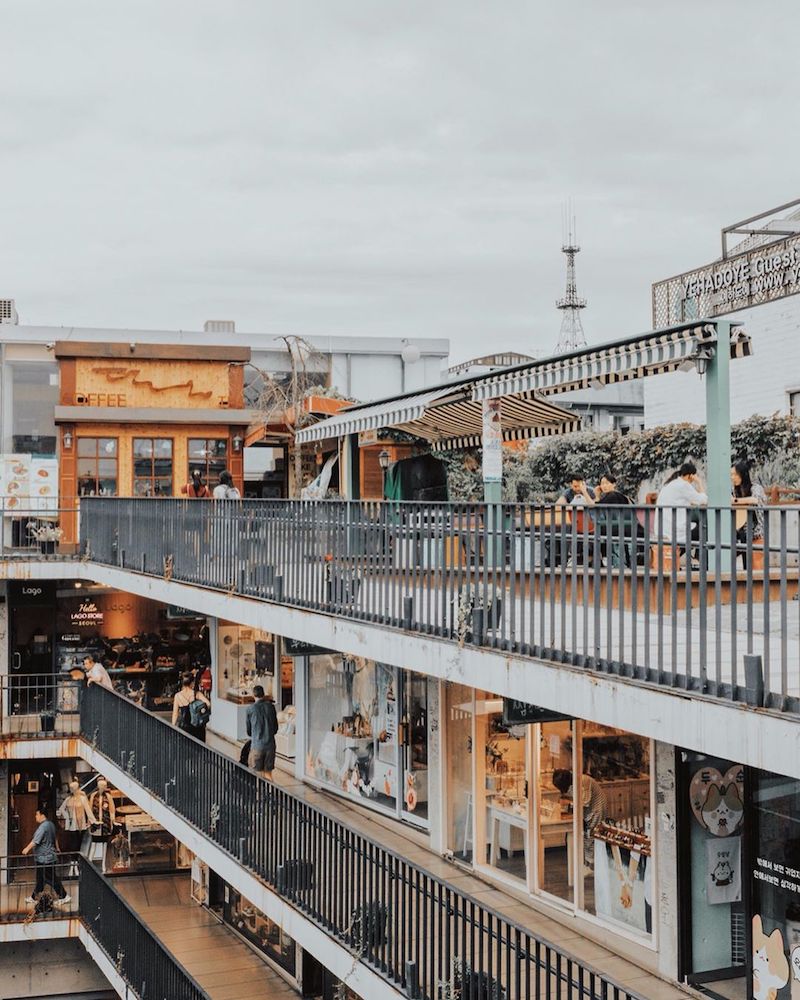 If traditional Korean beauty and fashion is more your scene, this is the place. The area houses many local artists that sell local crafts and items perfect as souvenirs and gifts. Find Ssamzigil, Misanyo, Heartist, Thavma, Lyanature, Moonshot, Yongjung Collection, and Jilkyungyeewooriot here.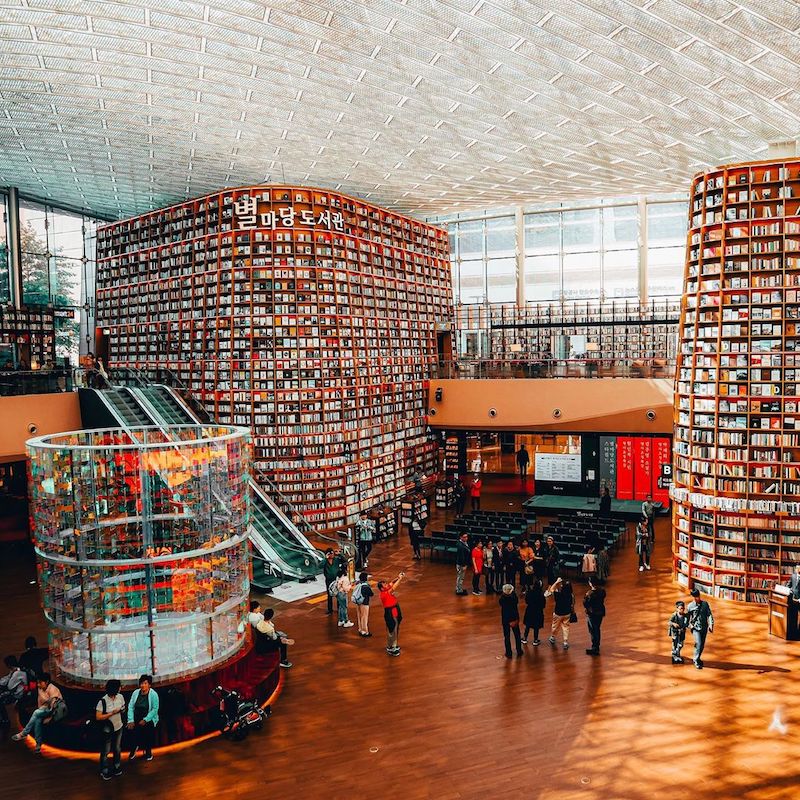 Psy's international hit attracted international visitors to Gangnam's shores since it went viral at the beginning of the decade. Check out stores like the Gangnam Station Underground Shopping Center, Kyobo Book Center, COEX Mall, Kumkang, and more. 
Itaewon/Hannam-dong for boutique and alternative items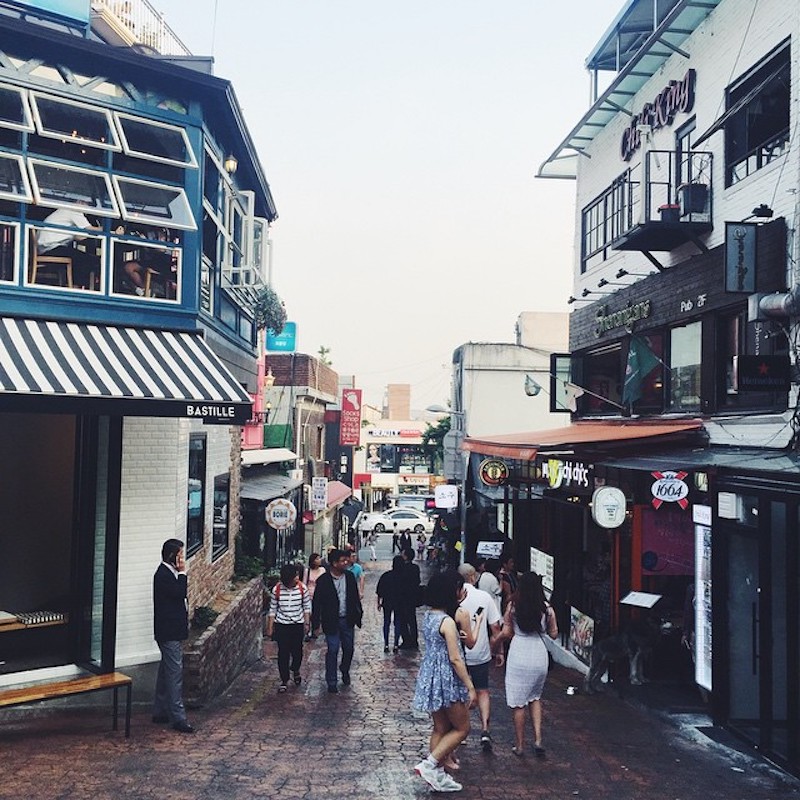 If you'd rather skip the commercial brands and are looking for something more unique, this area is full of boutique and designer shops that provide a nice alternative for fashion-forward shoppers. Shops you can find in this area include Janggone Culture Salon, This Retro Life, Itaewon Market, Itaewon Gyedanjang, J's Closet, Comme Des Garcons, Beaker Hannam, and more.
Dongdaemun for fashion, fashion, and more fashion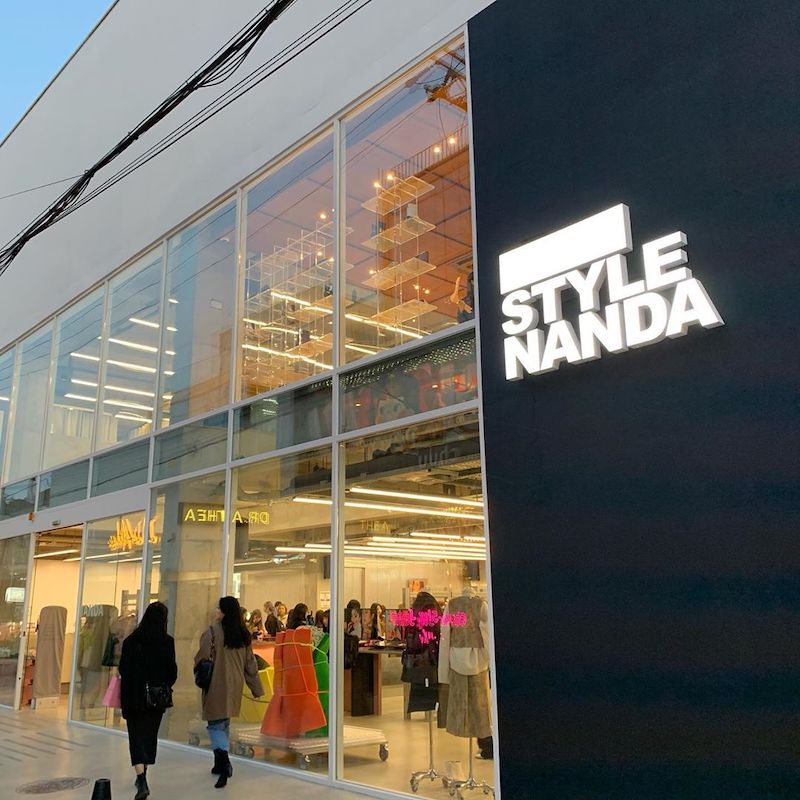 The city's number one fashion district, this is the place to go for style finds when in Seoul. From local street brands to international names, you can find many a pot of gold at the end of this rainbow. Some notable places are the Dongdaemun Design Plaza (DDD), Doota, Migliore, Lotte Fitin, Pyeonghwa Market, Nam Pyoung Hwa Market, Jeil Pyunghwa Market, Chung Pyung Hwa (CPH) Fashion Mall, Shin Pyung Hwa Fashion Town, Dong Pyung Hwa Fashion Town, and more.
Ready to shop 'til you drop? Which place are you going to hit first? Have we missed any of your favorite shopping haunts? Let us know in the comments below!
For more info on Seoul, read our complete City Guide here.
Featured image: www.morenatravels.com