If you thought finding accommodation in Seoul was straightforward, you're wrong! The city's offerings aren't just a mix of different hotels – there are actually around five different types of lodging to choose from.
From hotels, hostels, and motels to guest houses, homestays, and serviced apartments, we're breaking down the pros and cons of each type of Seoul accommodation just for you…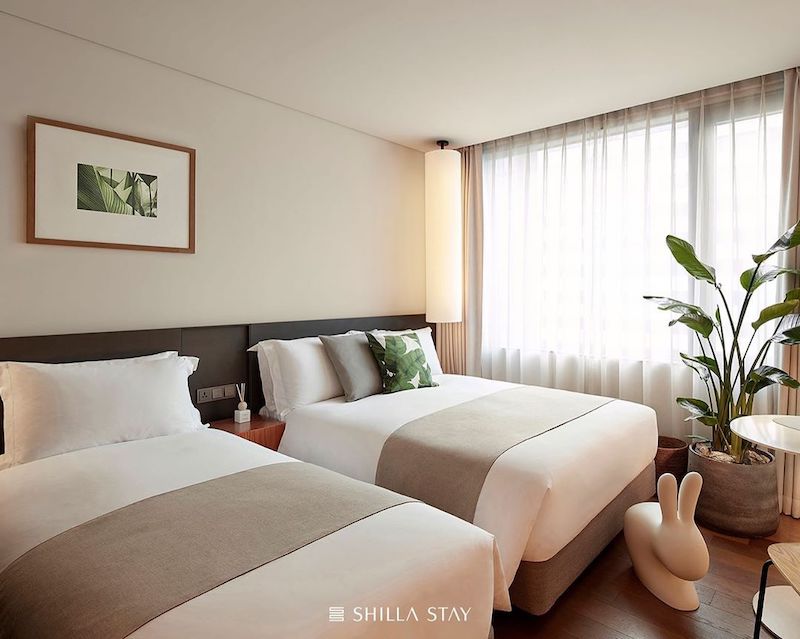 Option 1: Hotels
Pros: Complete amenities and hotel service
Cons: Prices are relatively higher than other accommodations
For a relatively stress-free stay, go with a hotel. Budget and reasonably priced ones include:
You can also opt for boutique hotels like Hotel 28, Metro Hotel Seoul, Hotel Sunbee, Hotel Atti, or Hamilton Hotel Seoul.
OR you can go with 5 star hotels in Seoul like Marriott Seoul, Grand Hyatt Seoul, The Plaza Hotel Seoul, The Shilla Hotel Seoul, Park Hyatt Seoul, Lotte Hotel Seoul, Millennium Seoul Hilton, Pacific Hotel Seoul, and Sejong Hotel to name a few of the best hotels in Seoul. Certainly the best places to stay in Seoul if you're looking for luxury, hotels are usually situated in the best areas to stay in Seoul.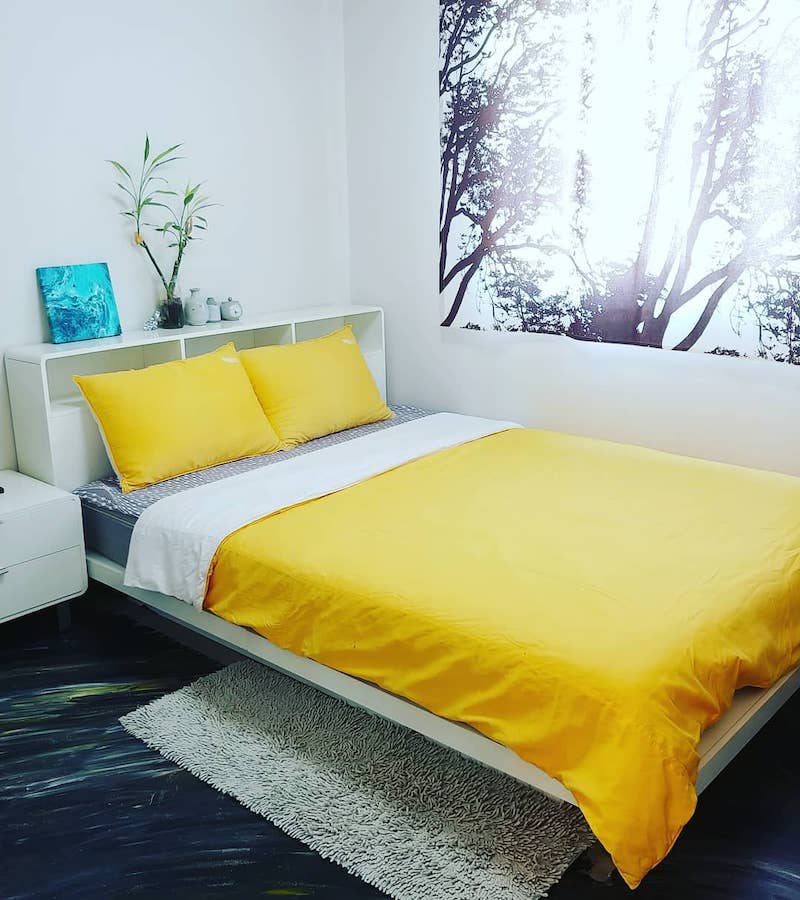 Option 2: Guest houses/Hostels
Pros: Cheaper accommodation and free breakfast
Cons: Shared toilet and shower, smaller rooms
Seoul has quite a number of guest houses and hostels that are perfect for budget travellers. While the rooms tend to be on the smaller side (you do pay for what you get), they usually include amenities like a TV, kitchen, free use of the washing machine, free breakfast, and internet access.
Take note that toilets and showers are usually shared, and if you have any requests or questions, you can easily ask English-speaking staff. Some places you can check out are: Itaewon G Guest House, Urbanwood Guesthouse, Kimchee Gangnam Guesthouse, Zaza Backpackers Hostel, Beewon Guesthouse, Myeong-dong Guesthouse, Hostel Korea, Silk Road Hostel, and Birdsnest Hostel.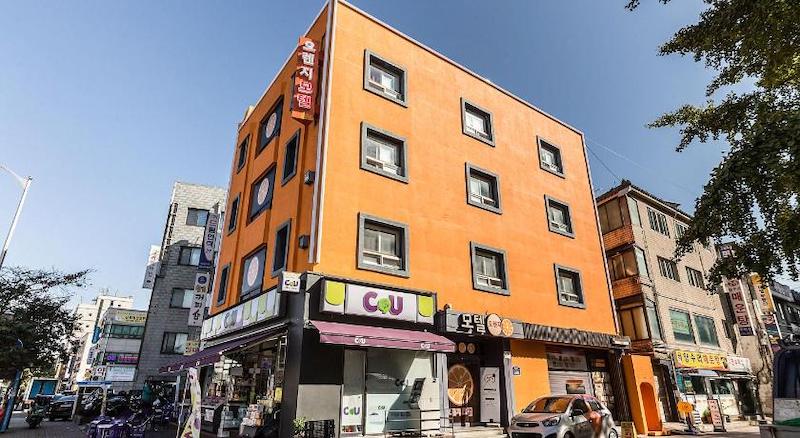 Option 3: Motels
Pros: Budget-friendly and good amenities
Cons: Smaller rooms and lack of English-speaking staff
Called yeogwan in the local language, motels are usually small, family-run budget hotels. Known by the locals as 'love hotels', these rooms are usually a bit smaller than hotel rooms; don't expect service to be up to par with hotel service either.
However, you do get a bunch of amenities including your own toilet and shower, TV, phone, refrigerator, air-conditioner, toiletries, and maybe even a hairdryer. You can find many motels around Seoul, but take note that some staff barely speak English. Motels to check out include: Motel B Seoul, Orange Motel, Daehanjang Motel, Sky Motel, and Motel Sarangbang.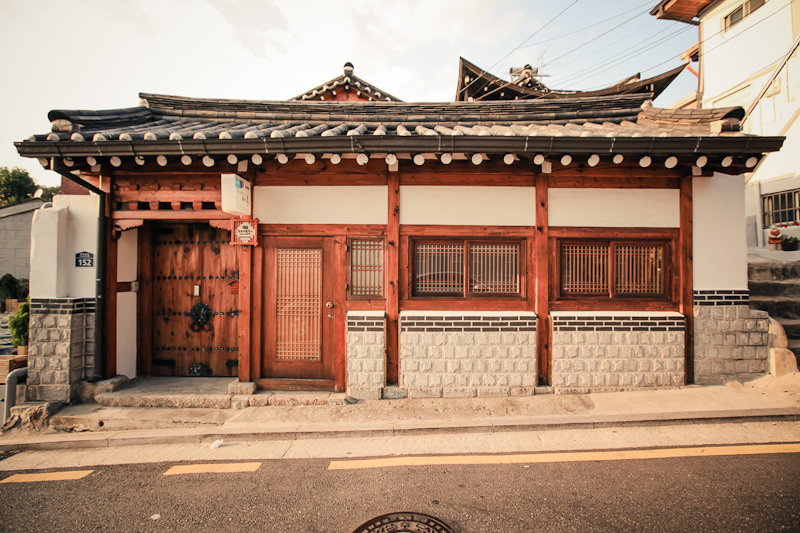 Option 4: Homestays
Pros: Living with a Korean family and learning about the culture
Cons: Lack of privacy and language barrier
If you want to experience Korean culture up-close, you might want to consider a homestay option where you'll be living with a Korean family, eating Korean food, and observing their customs and family life. Called minbak in the local language, you can book them online here at least two weeks in advance. You can also check out Kims, Eugene's House, and Bukchon Maru.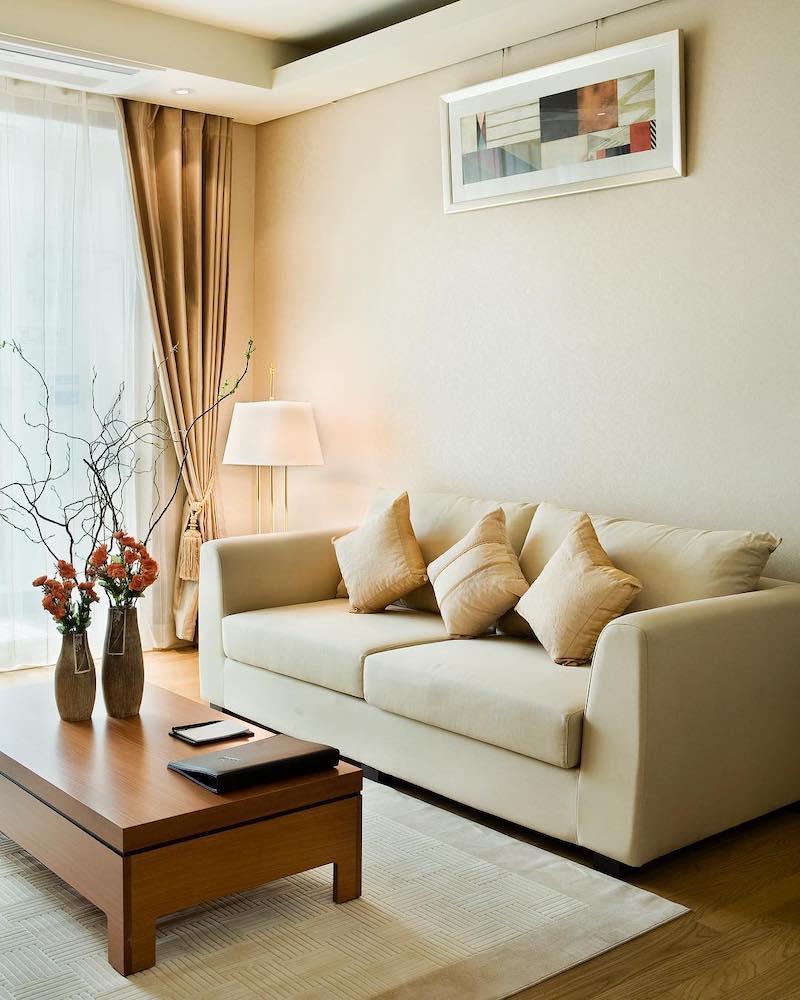 Option 5: Serviced Apartments
Pros: Perfect for extended stays with full use of kitchen and appliances
Cons: Extended stay is a minimum of 2 months
This is a good option for longer stays in Seoul as you have the benefits of home appliances like a kitchenette and laundry facilities that will ultimately help you save a few won. Check out apartments in Seoul like Fraser Suites, Oriens Hotel & Residences, Uljiro Co-Op Residences, Human Touchville, M Chereville, and DMC Ville for long stays (minimum of 2 months – can be negotiated).
Have you figured out where you'll be staying while in Seoul? Did we miss anything important here? Let us know in the comments!
And if you want to know more about the bustling city that is Seoul, check out our Seoul City Guide.
Featured image: @taramilktea