As one of the top 25 small cities in the world, Chiang Mai is a cultural gem that may not be as popular as its sister city of Bangkok, but is all the more loved for its idyllic atmosphere, fascinating temples, and mouthwatering street food.
Whether you're making your way to Chiang Mai from another country, are taking public transport from Bangkok, or are making a stopover on your way to Chiang Rai (Also Read: How you can get to Chiang Rai from Chiang Mai), you won't regret spending a little time in this city.
But before you go on your merry way, you might have some questions: When is the best time to go? Does Chiang Mai experience monsoons? Are there months I should avoid visiting?
We're answering all your FAQs about the weather in Chiang Mai below!
Where is Chiang Mai?

But first, you may be wondering… where is Chiang Mai? This city in northern Thailand is approximately 600km away from Bangkok via plane. If you're taking public transportation from the capital such as a bus or a train, it's around 700km away. (Although, we would highly recommend taking a plane to save you the time you'd spend on the road. You can find cheap domestic flights that'll take you to and from Bangkok to Chiang Mai!)


What are the seasons in Chiang Mai?

The weather in Chiang Mai can generally be divided into three seasons: wet or rainy, cool, and hot. The wet/rainy season runs from around August to October; the cool season usually starts around November and lasts until February, while the hot season lasts from around mid-March to mid-July.
What is the average temperature in Chiang Mai?

The average temperature in Chiang Mai throughout the year would be 25.6°C (78°F). Generally speaking, temperatures in Chiang Mai do not have a high degree of fluctuation, with 28.5°C (83.3°F) recorded during May, the hottest month of the year, and 20.8°C (69.4°F) recorded during January, the coldest month of the year.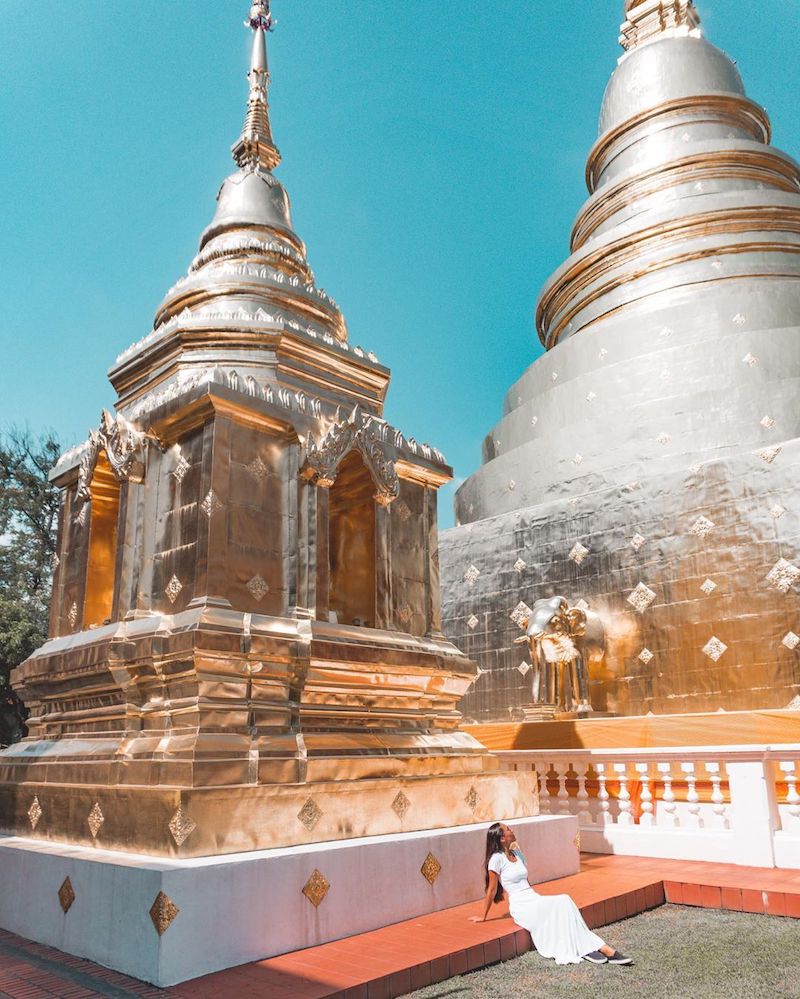 Does Chiang Mai experience monsoons?

Yes, Chiang Mai's tropical climate makes the city privy to heavy thunderstorms and staccato showers. August and September in particular, experience the heaviest rainfall during the year. The persistent rains make this an inopportune time for many tourists to visit Chiang Mai. However, the rainy season also brings with it many deals and promotions, with prices seeing a considerable drop compared to the city's high season.
When is the best time to visit Chiang Mai?

Many tourists agree that the best time to visit Chiang Mai is during the colder season. November to January are ideal months with the rainy season tapering off and the temperatures dropping to comfortably cool.

While visiting during the dry season around February to March is also ideal for going around due to the absence of rain, heat and humidity may make it an uncomfortable experience.


Now you're more than ready to plan your next trip to Chiang Mai! Got any more questions about the weather in Chiang Mai? Hit us up in the comments below!
Featured image: @core.cultures