Ahhh, Bangkok! The hustling, bustling city known for its mouthwatering, you-have-to-come-back-for-more food — and of course, the endless shopping malls you can empty your wallets in. But hey, did you know that there are a handful of things to do in Bangkok for free? Yes, you heard that right – FREE! So if you're an explorer and adventurer looking for some pretty cheap but awesome activities, then this list is for you!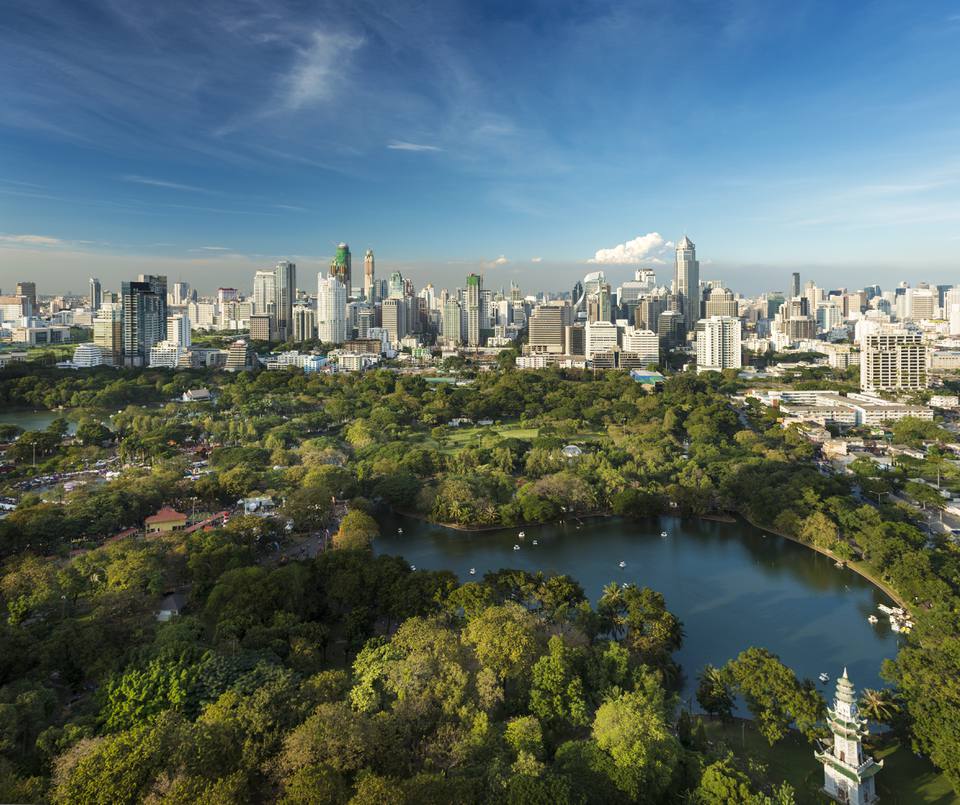 1. Chill at Lumpini Park
This 57-hectare park is a haven for both tourists and locals alike. You can take a leisurely stroll, go for a good run, watch children play on the playground, or even just sit back and watch the boats cross over the artificial lake. Open public spaces like these are rare in Bangkok, so take full advantage of this one!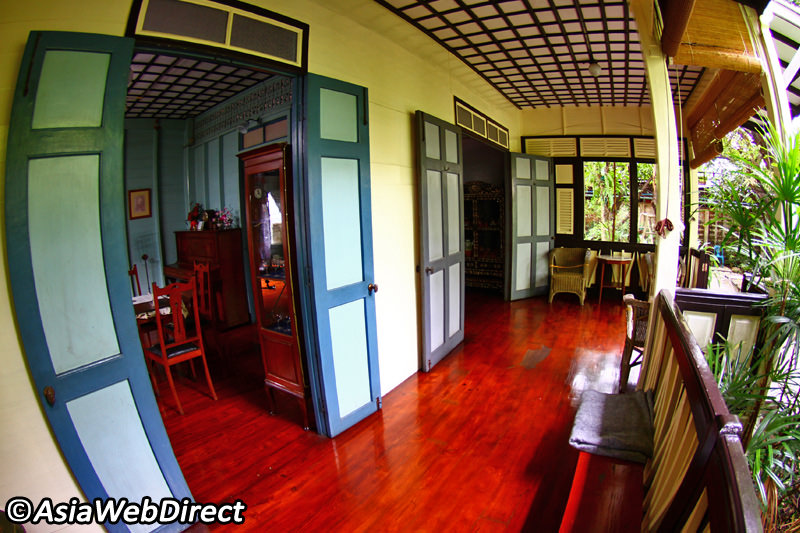 2. Channel your culture vulture at a museum
I always make it a point to visit at least one museum whenever I go to another country. This is so that I can get a grasp of the country's history and culture, and understand (at least a little bit) how the country came to be.
There are actually a couple of museums in Bangkok that don't require an entrance fee. Check out the Bangkokian Museum, Jesada Technik Museum, Chang Ton (Royal Elephant) National Museum, and the Silpa Bhirasri Memorial and Museum to name a few.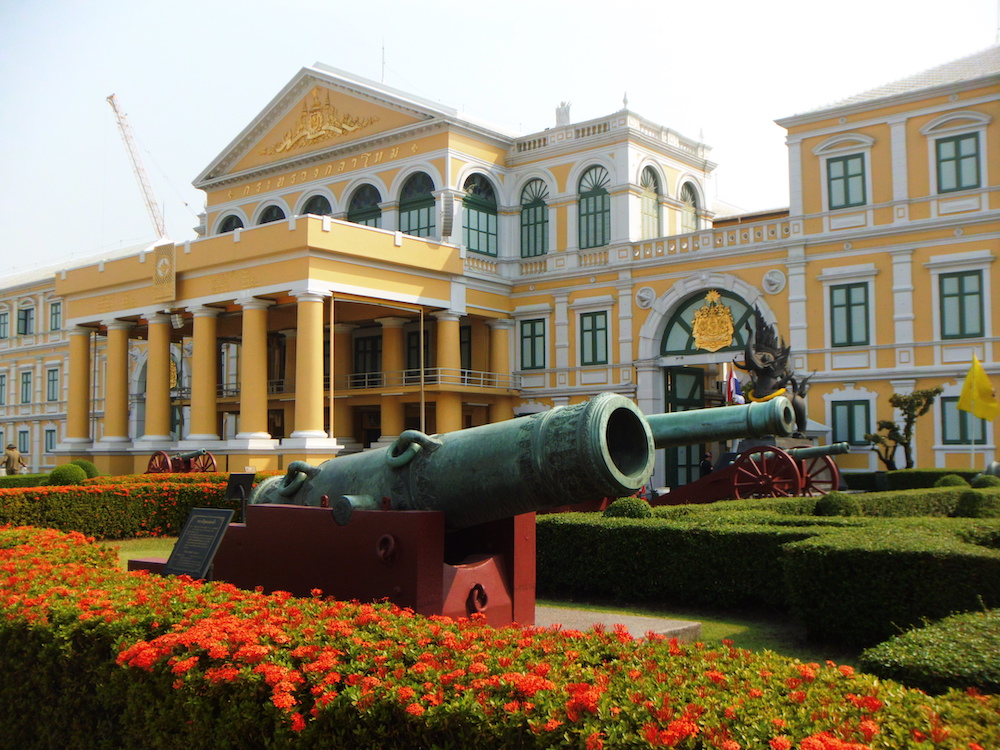 3. Snap a photo (or two!) at the Ministry of Defense
I know what you're thinking: Really? The Ministry of Defense? But let me try to convince you that this historical building, with its impressive (and perfectly symmetrical!) facade is worth not just taking a look at, but immortalizing with a photo (or two)!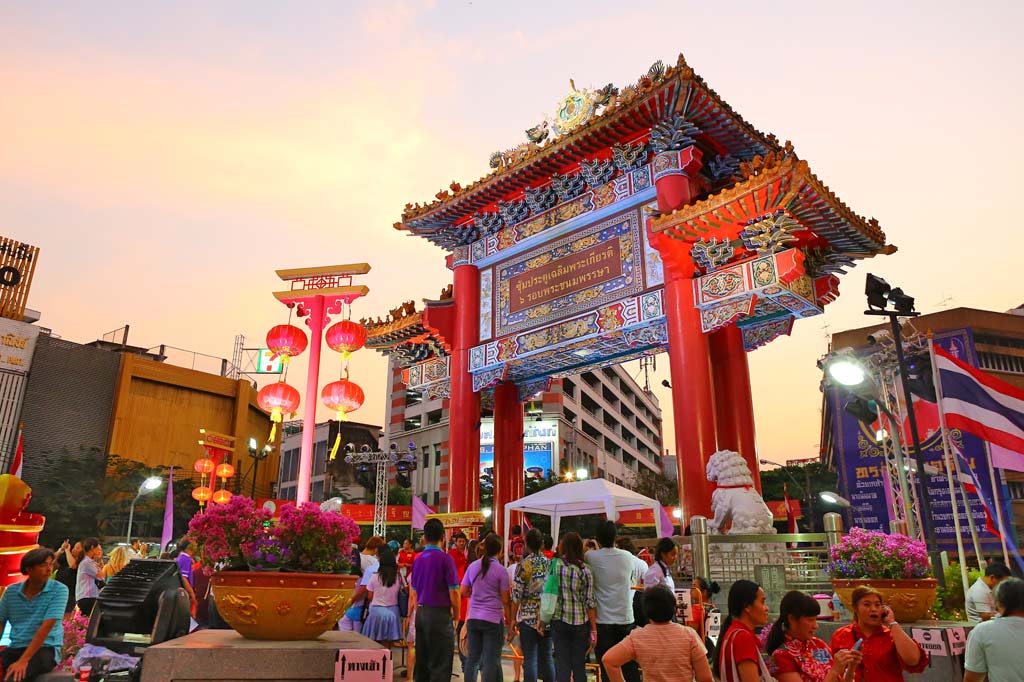 4. Walk around Chinatown
Dive into the tiny side streets of Chinatown and discover temple complexes, food vendors with authentic, mouthwatering bites, and amazing shops. Take note though that exploring Chinatown can lead to spending some moolah on food and souvenirs. Don't say I didn't warn you!

5. Visit the butterfly garden and insectarium
Even if you're not an insect fan, the Bangkok Butterfly Garden and Insectarium might just sway you. There are exhibits and educational resources and activities, and if you're still not sold, then you've at least got to admire the lush greens of Rot Fai Park.
Pack a picnic if you don't want to spend on food, and prepare your phones or cameras to take up-close photos of some of the most gorgeous butterflies and insects you ever did see!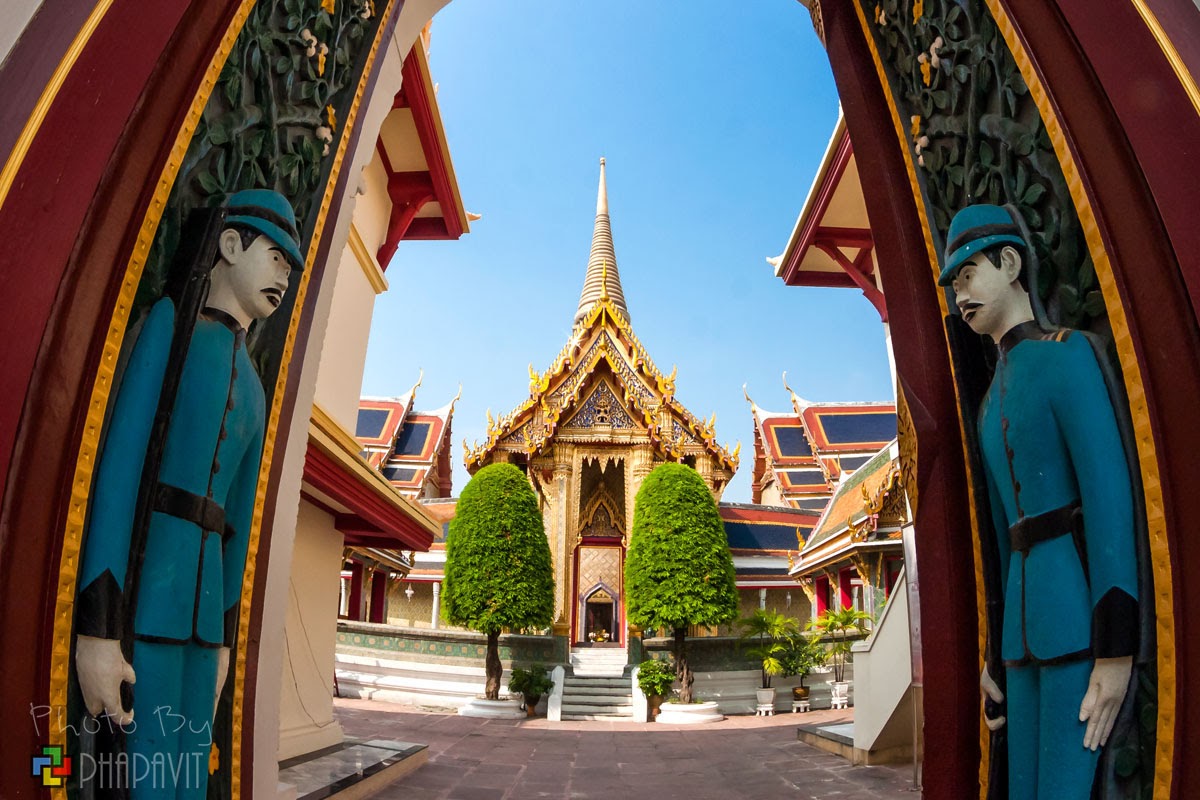 Bangkok is chock-full of temples, many of which have no entrance fee. The most popular ones are Wat Ratchabophit, Wat Ratchapradit, Wat Bowoniwet, Wat Saket, Wat Mahathat, Wat Mangkorn Kamalawat, Wat Indraviharn, and Wat Patum Wanaran… although no one's stopping you from visiting beyond this list. After all, what's a Bangkok visit without some temple hopping?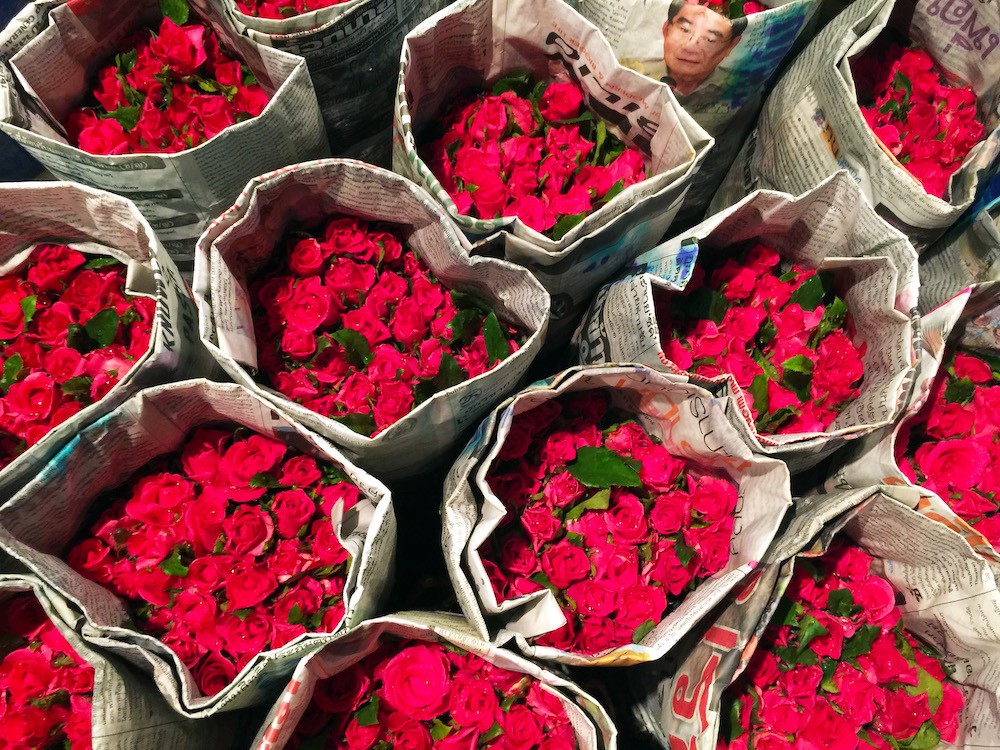 7. Smell the flowers at the flower market
If you're a fan of colorful flowers, or even just want a place your eyes (and camera lens) will appreciate, then visit the Bangkok Flower Market (also known as Pak Khlong Talad). Take note that this is an actual market – so expect vendors to be selling everything from fruits and veggies to flowers – and that things can get quite busy.
P.S. The market is also open 24 hours a day, and is busiest during the wee hours of dawn.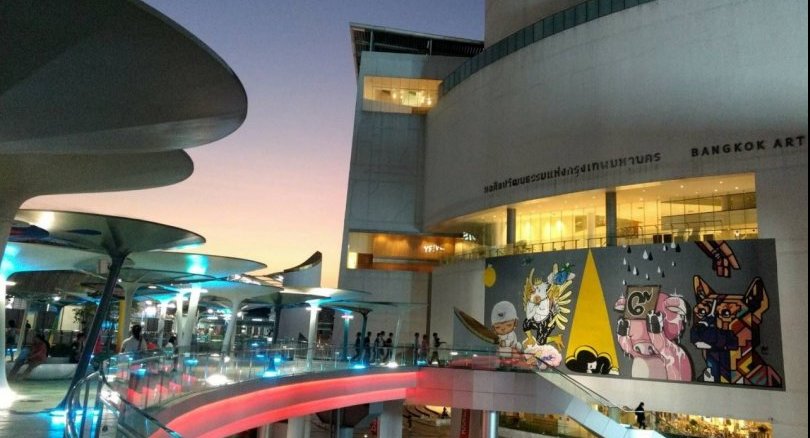 8. Take in some art at a gallery
If you've had your fill of outdoor activities, then head indoors for some art appreciation at some of Bangkok's free art galleries! Galleries like the Bangkok Art and Culture Centre (BACC), the Bangkok University Gallery (BUG), and WTF Bangkok are just a few you can check out.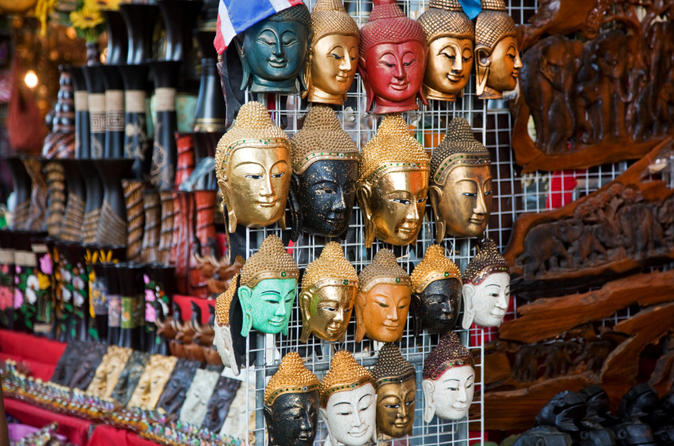 9. Explore the weekend market
The Chatuchak Weekend Market has earned a reputation as one of the go-to places for anyone who is visiting Bangkok. The sheer amount of vendors and shoppers – as well as the varying kinds and types of products that are being sold – are probably just some of the highlights. If you're on a budget, walk through the streets to simply experience the market first-hand.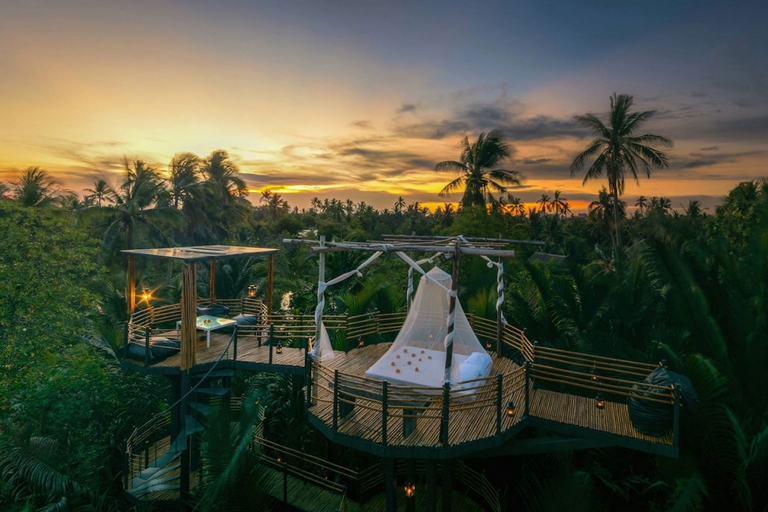 10. Stroll around Bang Krachao
Also known as the "Lungs of Bangkok", Bang Krachao is home to plentiful trees said to help with Bangkok's pollution. This oasis in the middle of the city is perfect for those who want to escape the busy metropolis.
The rustic rural area is filled with trees, gardens, and a few temples and wooden houses. Be sure to visit the Sri Nakhon Khuean Khan Park and Botanical Gardens, and pass by the Bang Nam Pheung Floating Market while you're at it.
So there you have it! Traveling doesn't necessarily have to mean spending and mentally computing how much you have left. If you get creative, do your research, and are willing to do a lot of walking, you'll see that there's plenty this amazing city has to offer (for free)!
Want more things to do in this city? Check out our list of other unique things to do in Bangkok!
Chinny Daez is a Manila-based Content Strategist and travel enthusiast.
Cover photo from www.charlinemoreau.com
➡ Ayutthaya Historical Park Tour – Full Day
➡ Kanchanaburi & River Kwai, Damneon Saduak Floating Market Tour – Full Day
➡ Damnoen Saduak Floating Market Bangkok Tour – Half Day Morning