If you follow our Facebook and Instagram pages, you'll know that we're huge fans of posting about Nusa Penida. You've probably already seen several posts of the famous scraggly T-rex-shaped headland in Klengking Beach, and the turquoise waters of Angel's Billabong. And if those pictures are just the tip of the iceberg, then you can surely understand our obsession with this beautiful island.
Situated roughly 40km southeast of Bali, a two- or three-day trip to Nusa Penida has become a pilgrimage site for Bali travelers. Whether in it for the gorgeous scenery, incredible marine life, or hunting for something different, you'll be rewarded for your efforts to veer off the beaten track.
So to help you plan your trip, here's a guide to Nusa Penida in Bali. It includes:
How to get there
How to get around
What to do
Where to stay
Where to eat
What to bring
1. How to get to Nusa Penida
Since Nusa Penida is an island without an airport, the only way to get there is by boat. The fastest way to get to Nusa Penida would be to go to Sanur Beach and take a speedboat to the island from Ngurah Rai International Airport in Denpasar.
Another easier option is to join a local tour from Bali for the day because they pick you up from your accommodations. Booking a group tour means you don't have to wait in line for your boat tickets and figure out the car or motorbike rental. Moreover, they provide tour guides who can act as your photographers and bring you to their favorite warungs for local Indonesian food.
If you decide to stay for more than a day (or go on your own), make your way to Sanur Beach. Once you get there, walk towards the ferries, where you'll see people lining up for speedboat tickets. Most operators offer the same price (roughly IDR300,000 round trip), so pick the time most convenient for you. Reliable tour operators include Maruti Express, Mola-Mola Express, and Angel's Billabong Fast Boat.
Pro tip: Get there on or before 6:30 am. The lines can get long, and you'll be pushed back to a later departure time if the earlier time slots are filled up. Sanur Beach is the most popular point to depart from when going to Nusa Penida.
2. How to get around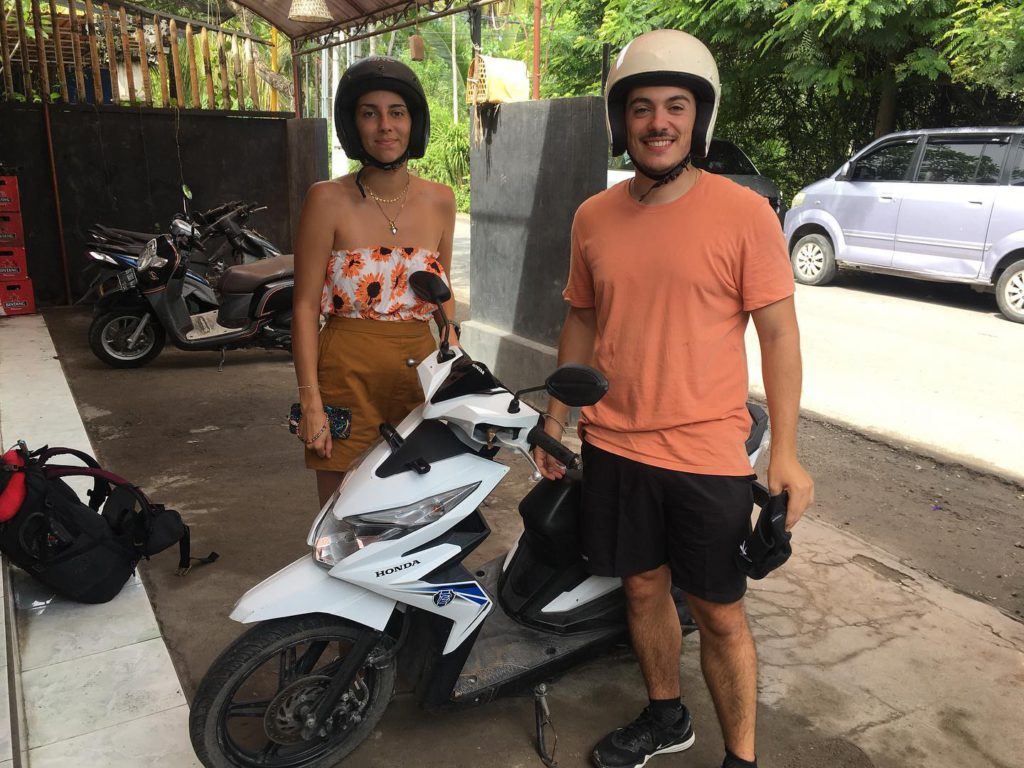 There are only two ways to get around Nusa Penida: cars and motorbikes. Walking is an option for shorter distances, but not if you want to cover a lot of ground.
You can rent motorbikes by the day for roughly IDR100,000. You might also need to buy gasoline, depending on your provider. Try bargaining for IDR60,000-70,000 a day if you'll be using the motorbike for extended periods.
A word of caution: the roads in Nusa Penida are rough and filled with holes. The terrain is also highly treacherous, with many blind corners and steep inclines. We recommend motorbikes for experienced motorists only, especially if you're going off-road. Nusa Penida has been known to have many tragic motorbike-related accidents, and it's always better to be safe.
Pro tip: Make sure to have a 4G local SIM card when getting around via motorbike. You can try using Google Maps, but the signal in some areas is spotty. We recommend downloading an offline map of Nusa Penida to go back to for reference.
Many guides to Nusa Penida would recommend hiring a private driver. An air-conditioned car can cost roughly IDR400,000 for a whole day and can fit at least four people. Negotiate with the driver on the number of hours or a set time before you pay. While the price may be pretty steep compared to motorbikes, you are paying for comfort, safety, and your driver's knowledge. You can even ask them to take your photos, as well as recommendations of what to see.
3. What to do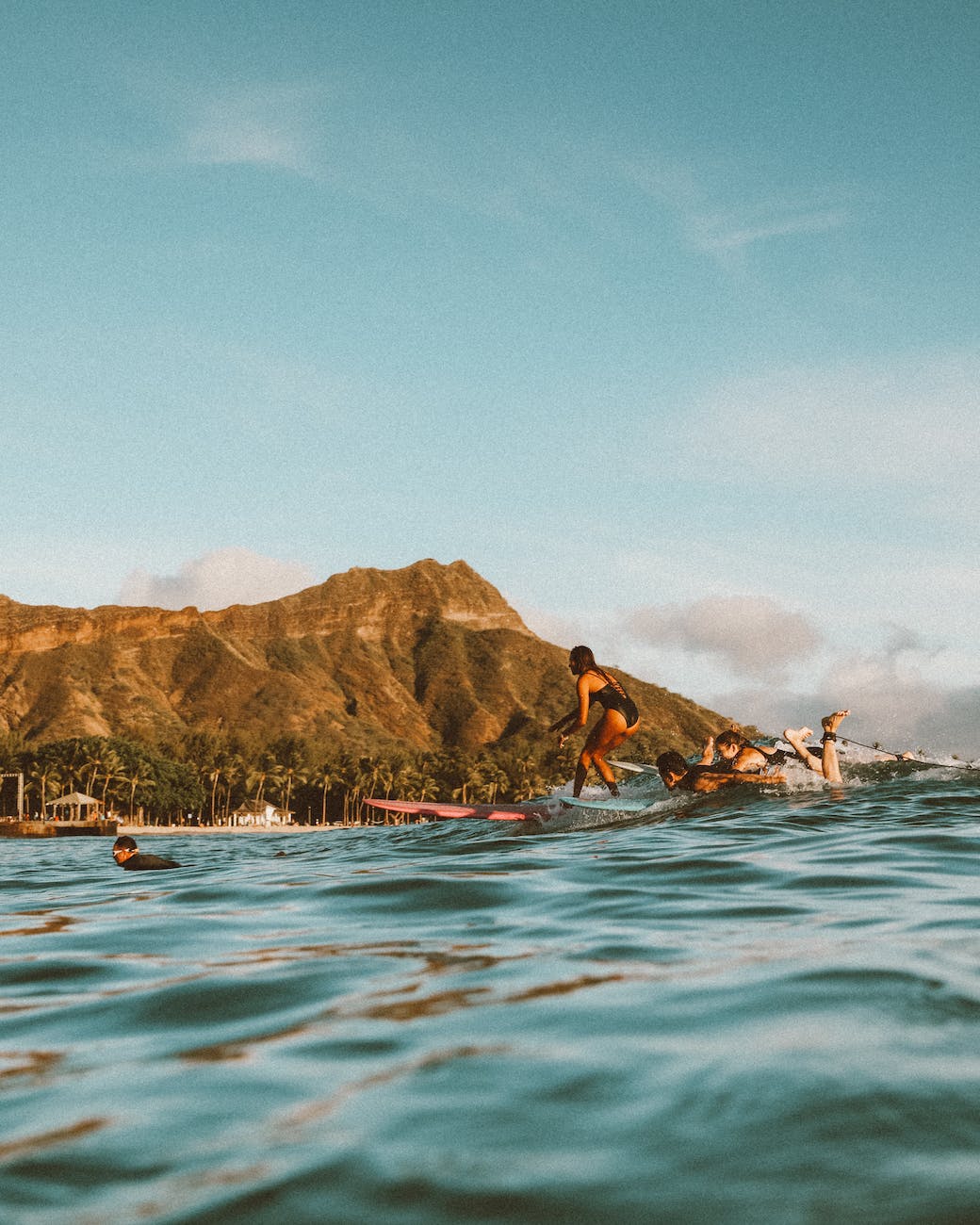 This guide to Nusa Penida has a lot of options when it comes to what to do in Nusa Penida. So many you may need a day or more, depending on your interest. If you're after the beaches and marine life, head to Klengking Beach, Crystal Bay, Atuh Beach, Diamond Beach, and Manta Point. If you're in it for the scenery, check out Broken Beach, Angel's Billabong, Thousand Island Viewpoint, Nusa Penida Treehouse, and Teletubbies Hill.
Or you could plan your itinerary based on the direction you'll head. You can explore West Nusa Penida on one day and East Nusa Penida on another. If you're looking for a general list of what to do, here are a few recommendations:
4. Where to stay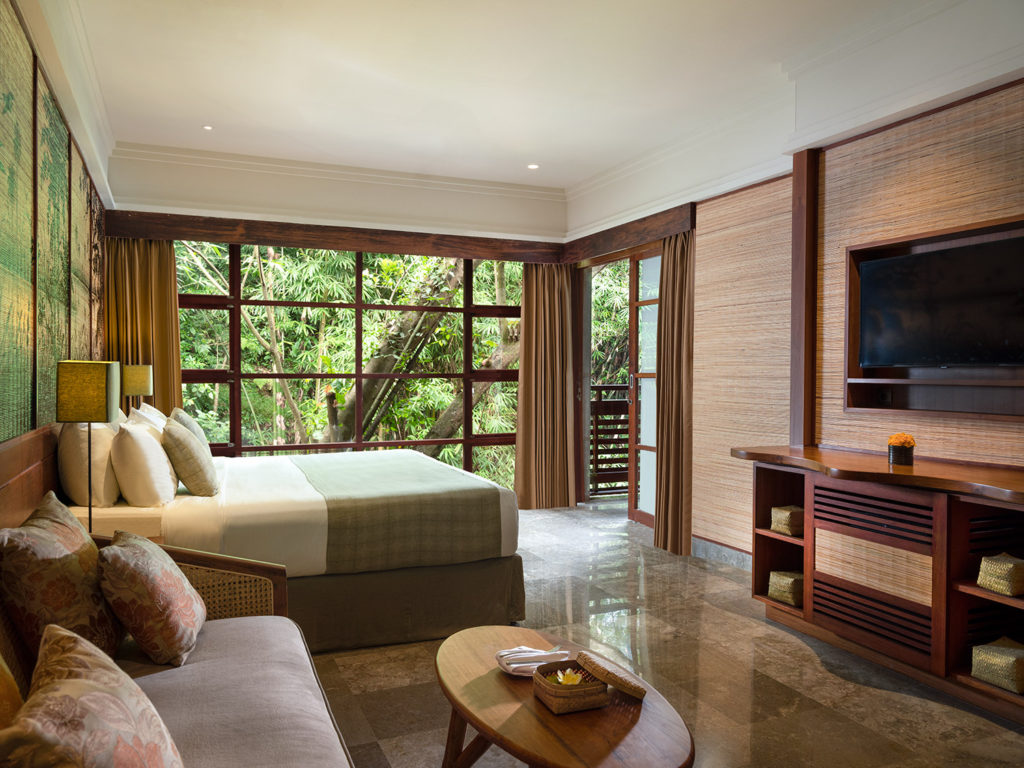 You'd be in shock if you're expecting a limitless array of villas and housing options in Nusa Penida. Compared to Bali, Nusa Penida is underdeveloped, with only a handful of accommodation options up north, nearer to popular attractions. But that doesn't mean you'll be camping outdoors either. Here's a breakdown of some of Nusa Penida's more popular places to sleep:
Luxury ($$$):
Moderate ($$):
Budget ($):
5. Where to eat
Since Nusa Penida is sparsely populated compared to other areas in Bali, such as Ubud and Canggu, don't expect to find your typical Instagrammable cafes by the roadside. You're more likely to find rustic warungs serving homey Indonesian food such as mie goreng, gado gado, and satay. Here are a few recommendations:
Penida Colada Beach Bar – For beach views, refreshing cocktails with a twist, and friendly staff, Penida Colada is a must. They also have a lot of vegan and gluten-free options.
Ogix Warung – This warung overlooks the ocean, and if you're lucky, you might also get a chance to see manta rays and fish. They've also got both Indonesian and Western options, all yummy and reasonably cheap.
Penida Espresso – If you crave some morning brew, a hearty smoothie bowl, or refreshing shakes, this cafe should be on your list of places to visit. They've also got a food menu that's worth trying.
6. What to bring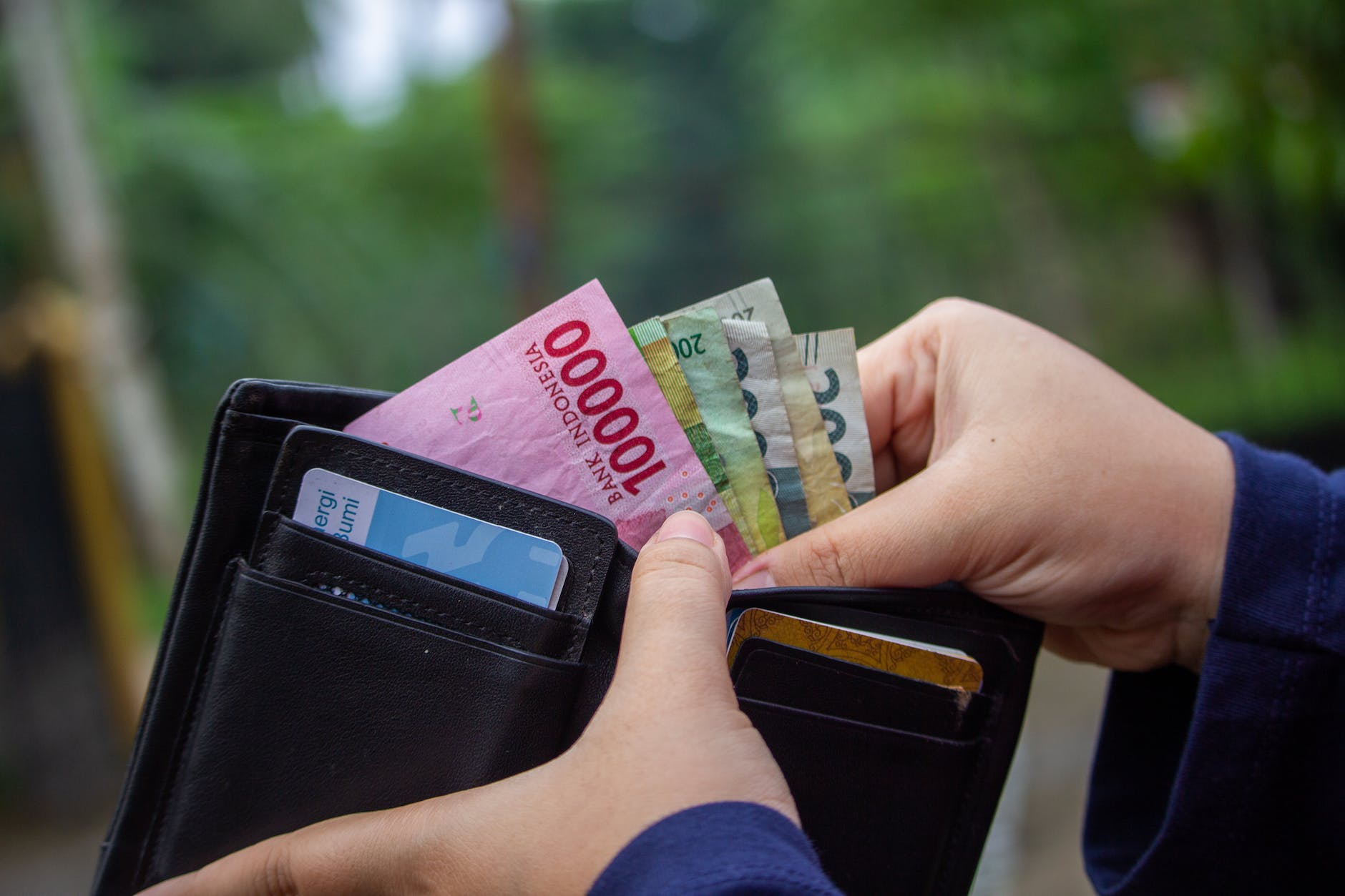 No guide to Nusa Penida is ever complete without a laundry list of items that need to be inside your bag. Make sure you have the following items handy when going around the island:
Cash – Don't expect to find many (if any) ATMs or establishments that accept credit cards here. Bring enough rupiahs with you for your whole trip (and a little bit more for emergencies).
Proper footwear – This includes flip-flops or reef shoes for the beach and hiking or sports shoes to get around. If you plan on hiking down to Klengking Beach, a sturdy pair of shoes is a must, as the trail is steep and slippery.
Sun protection – Sunblock, sunscreen, shades, sunglasses, hats, visors, umbrellas, scarves, or whatever you think will protect you from the sun best.
Water bottle – You'll be out in the sun a lot, so hydrate when you can. And instead of buying bottled water, help reduce the carbon footprint by bringing your water bottle.
Adaptor – A type C (two round pins) and a power bank would surely come in handy.
Snorkeling gear – Nusa Penida is a haven for those looking to enjoy marine life. Bring fins and masks if you're particular about bringing your equipment. If not, you can always rent some (around IDR50,000) for the day. A waterproof phone case is also not bad, especially if you plan to take photos at the beach.
First aid kit – Nusa Penida's healthcare system is basic at best, and you may find it challenging to find a hospital with good facilities. A first aid kit with necessities to treat cuts, wounds, and even a sour stomach is always a good idea.
TripGuru offers bespoke group tour experiences Bali and other select destinations in Indonesia. Book your tours here.