Summer isn't the only season that beckons a dip in the water. Sometimes it's chasing the peaceful feeling of being almost weightless. Other times it's the need to rejuvenate one's physical mental well-being. From man-made pools to natural watering holes, these wanderlust-inducing baths from different parts of the globe will make you reach for your swimsuit in no time.
1. Bondi Icebergs — Sydney, Australia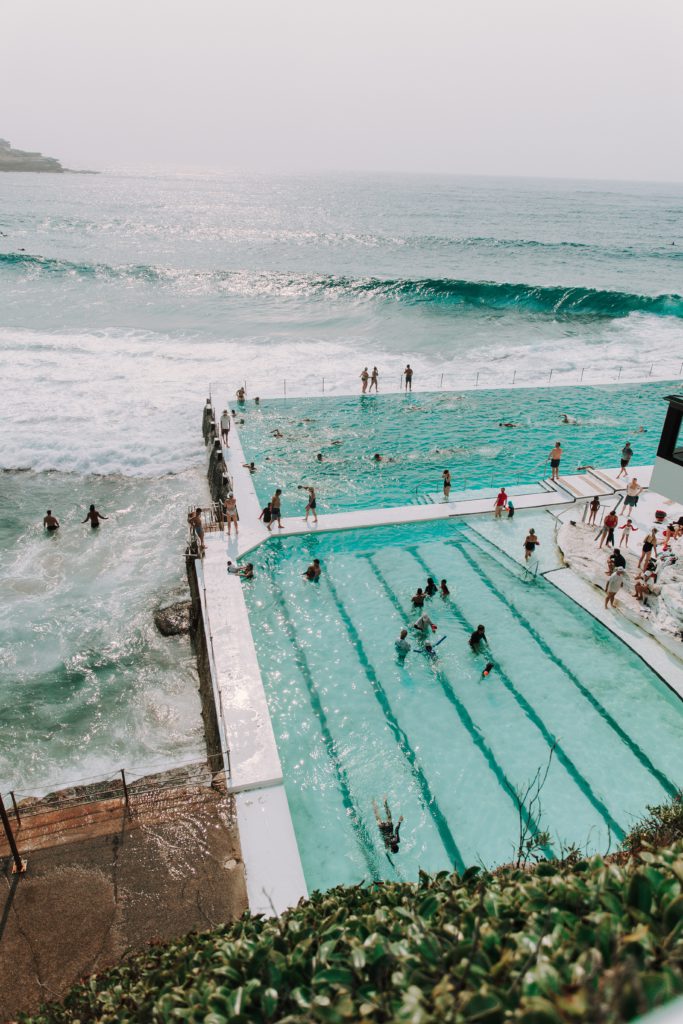 Bondi Icebergs has been sitting along the iconic shores of Bondi Beach for more than a century. It's one of the most photographed swimming pools globally and is open year-round for all to enjoy.
2. Pamukkale — Denizli Province, Turkey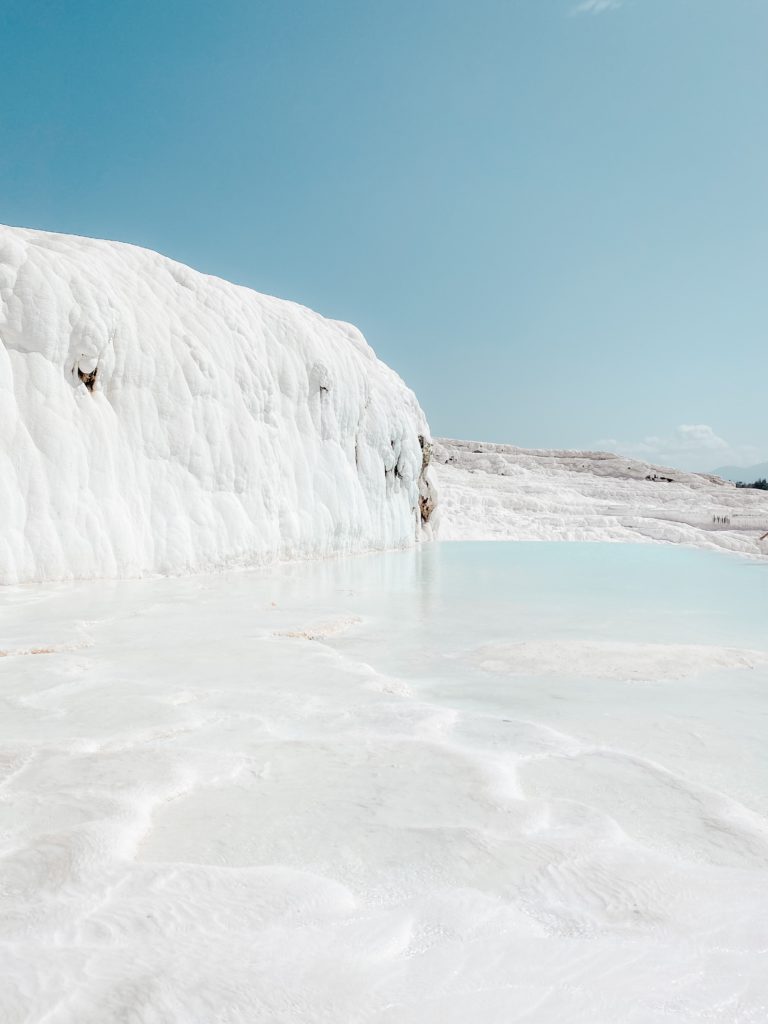 Comprising 17 hot springs, Pamukkale is a spectacular natural wonder recognized as a United Nations Educational, Scientific and Cultural Organization World Heritage Site. Its interlacing thermal pools are said to possess various healing properties.
3. Blue Lagoon — Grindavík, Iceland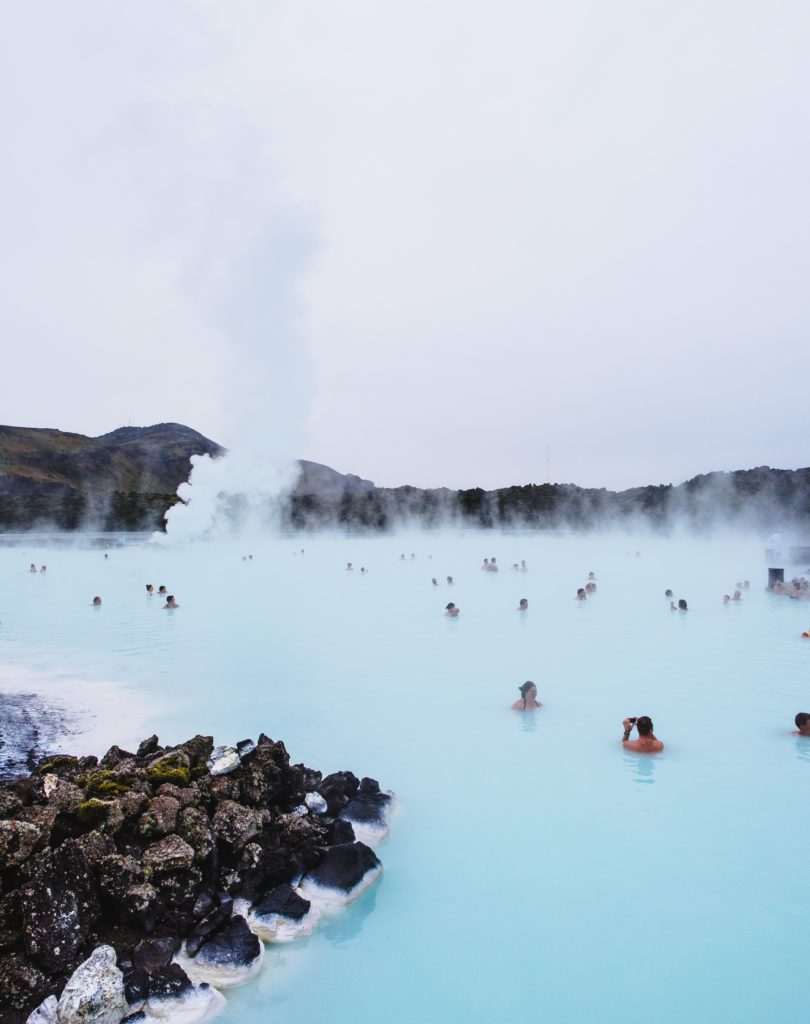 A dip in southwest Iceland's Blue Lagoon can prove to be as beneficial to the mind as it is to the body. The algae found in the geothermal seawaters of the pool stimulates collagen renewal in the skin, while the surrounding views are calming and restorative.
4. The natural pools of the Canary Islands, Spain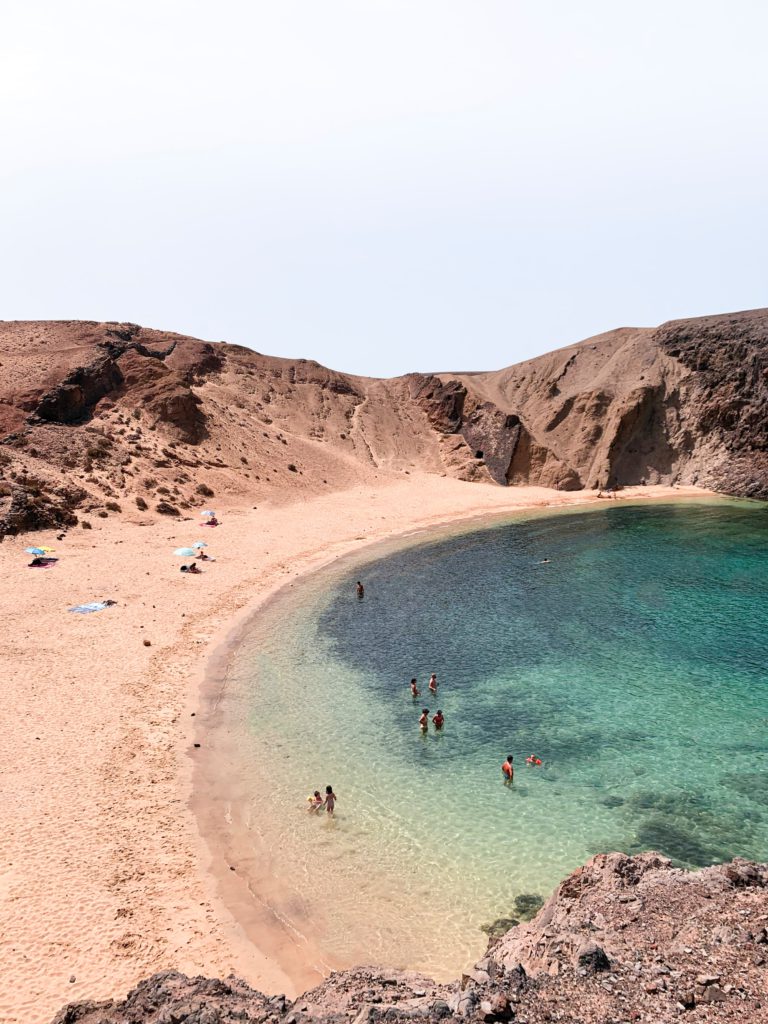 Off the coast of northwestern Africa lies the Canary Islands and their 60-plus natural swimming pools. Locally referred to as charcos, each bathing spot is therapeutic and rejuvenating for the mind and senses.
5. Alpin Panorama Hotel Hubertus — Italy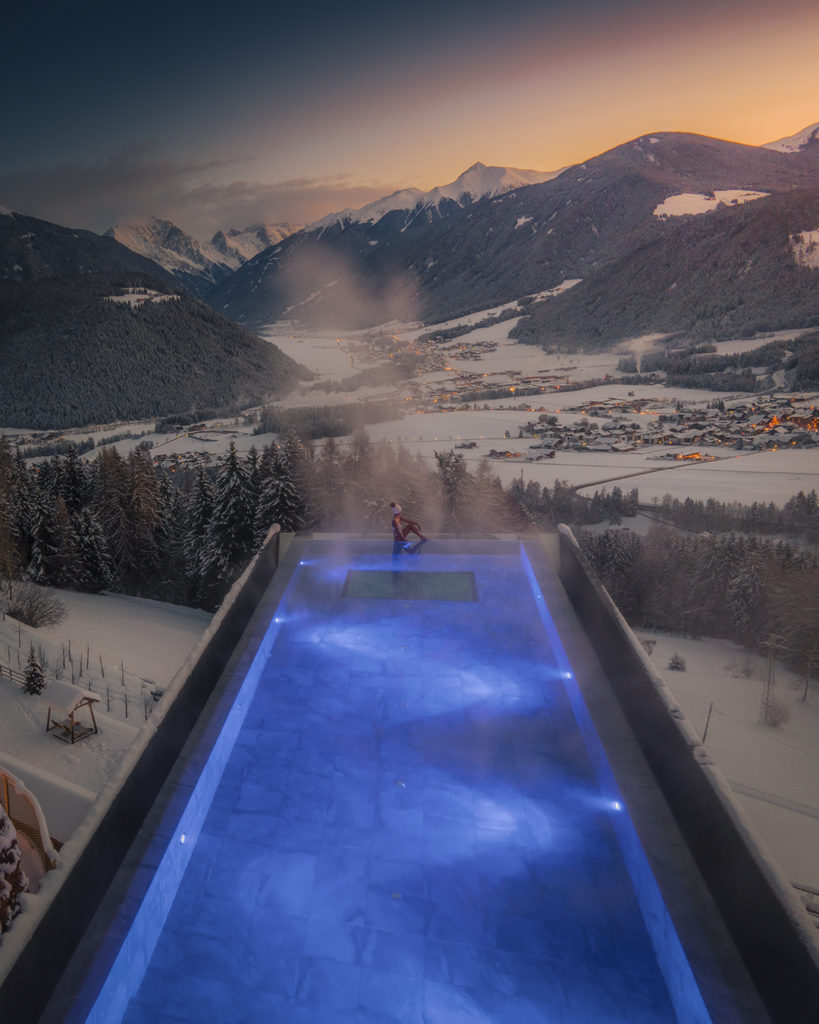 Out of the six magnificent lap pools in Alpin Panorama Hotel Hubertus, the gold star must be given to the Sky Pool. The 12m infinity pool boasts heated mountain water, and a glass window at its bottom for uninterrupted views.
6. Las Grutas Tolantongo — Mexico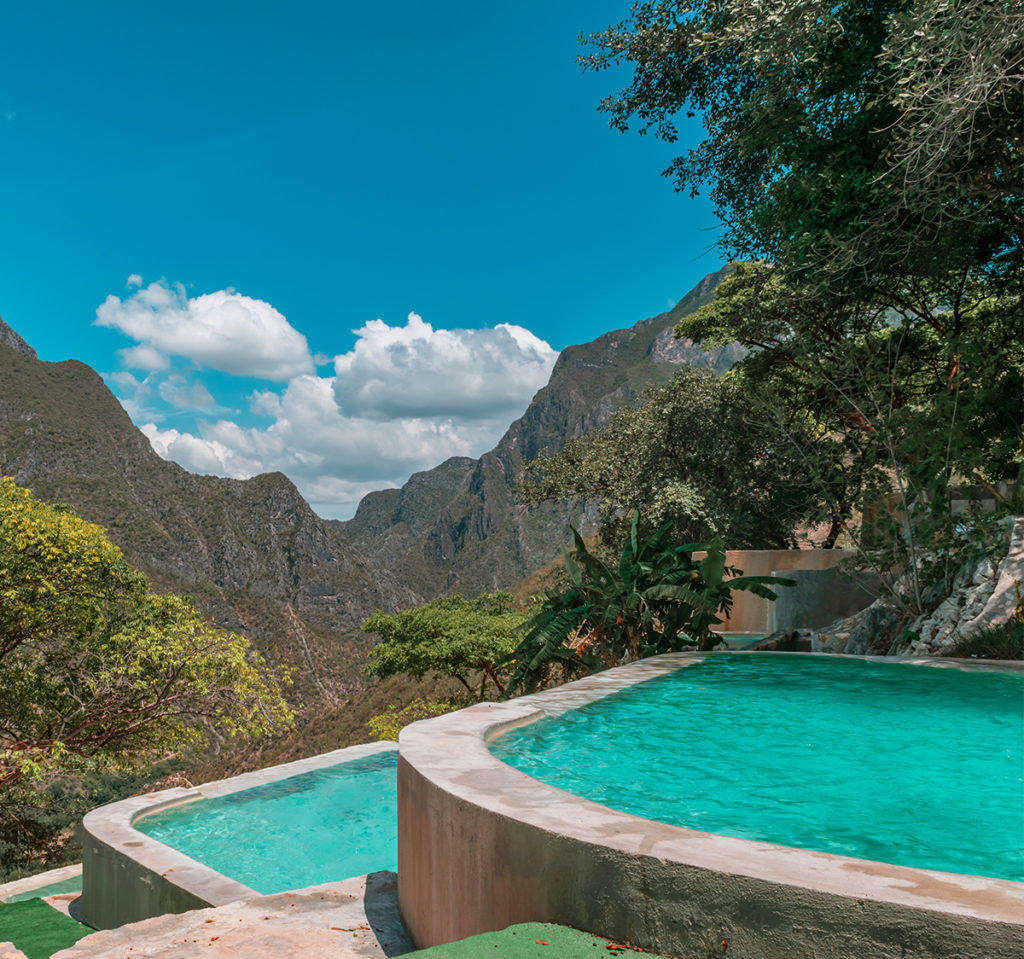 Situated four hours northeast of Mexico are the gorgeous white stone thermal pools of Las Grutas Tolantongo. Thanks to the surrounding volcanic mountains, their mineral-infused waters stay warm all year.
7. Hanging Gardens of Bali — Bali, Indonesia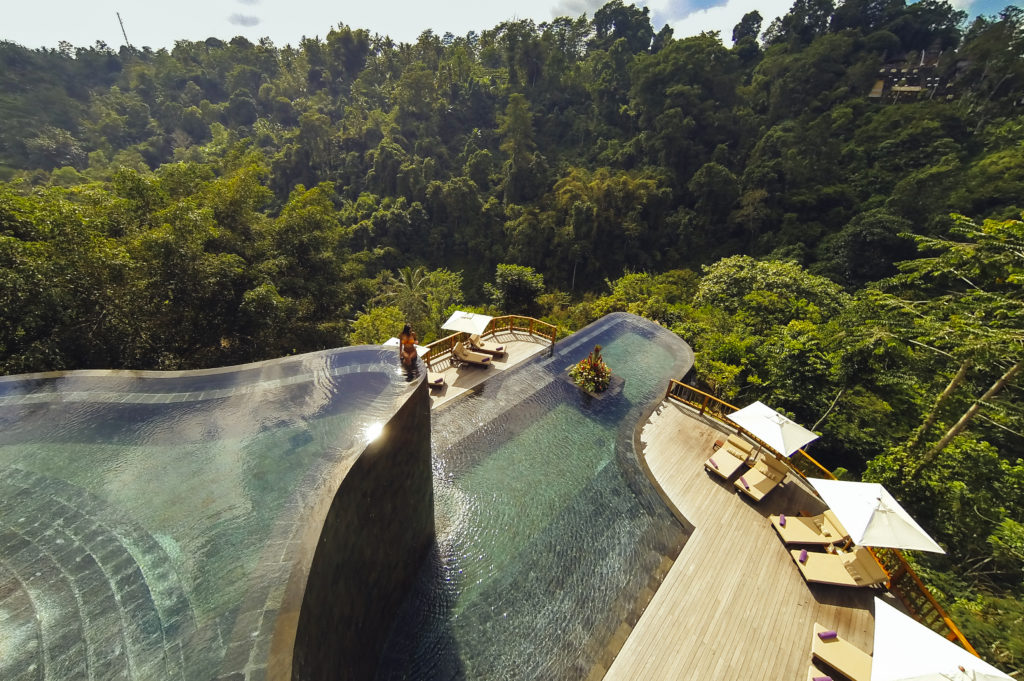 At luxury resort Hanging Gardens of Bali, you will find a granite infinity outdoor pool touted as the "world's best swimming pool" — and for good reason. It boasts split-level architecture that affords majestic views of the surrounding lush jungles.
TripGuru offers bespoke small-group tour experiences in Bali, Mexico City, and Istanbul. Book your tour here.