Alright budget backpackers, this one's for you! If you're tightening up the purse strings (because let's face it, who hasn't these days?) but still want to experience what the beautiful city of Bangkok has to offer here's a budget-friendly itinerary we made just for you! (Note: All prices are in US Dollars.)
Day 1: Arrival & Check In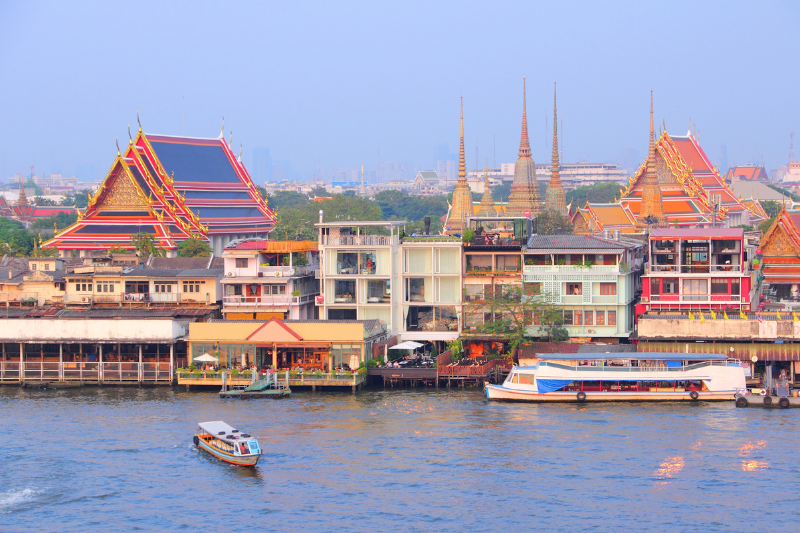 We trust that you've chosen some pretty cheap flights *wink wink*. If you're coming from other parts of Thailand such as Chiang Mai, Chiang Rai, or Pattaya, you may want to consider alternative forms of transportation such as bus or train. (Weigh your options carefully though as travel time can be up to double in some cases.)
Accommodation: Since budget is the name of the game, we've handpicked a couple of hostels, inns, and hotels that are all $10 or less per night (at the time of writing). Be on the lookout on Google, Agoda, Booking.com, and other sites that offer amazing deals and promos!
Things to do: If your flight arrives in the morning and you've got the afternoon to spare, you can use your first day to wander around the city streets. If you're up for some outdoor fun, you can always visit Lumpini Park or explore Bang Krachao. Both are open, green public spaces that are perfect to relax in. If you'd like to soak up some history, head on over to the Bangkokian Museum, RCAC BKK, and the Silpa Bhirasri Memorial and Museum – all without entrance fees! For more free things to do in Bangkok, check out this blog!
Food: A typical meal in Bangkok can range from $2-5. Prices vary drastically depending on the type of food you get and the place you get it from. For cheap eats, find street carts selling all sorts of local goodies. You can also try walking streets, markets, and even restaurants. Restaurant dishes are pricier but are still usually under $10. We've already broken down what and where to eat in this Serious Foodie's Guide.
Getting around: Moving around Bangkok isn't too costly. You can take the sky train (BTS) or the subway (MRT). Average costs per day shouldn't cost more than $5-10 per day. (Though this will depend on where you're going and where you're coming from.) If you're staying in the city center, you can always just walk around as there are so many sights to take in! There are also taxis and the use of the Grab app is fairly popular. These are also relatively cheap (approximately $5) but still much more expensive than the train and subway.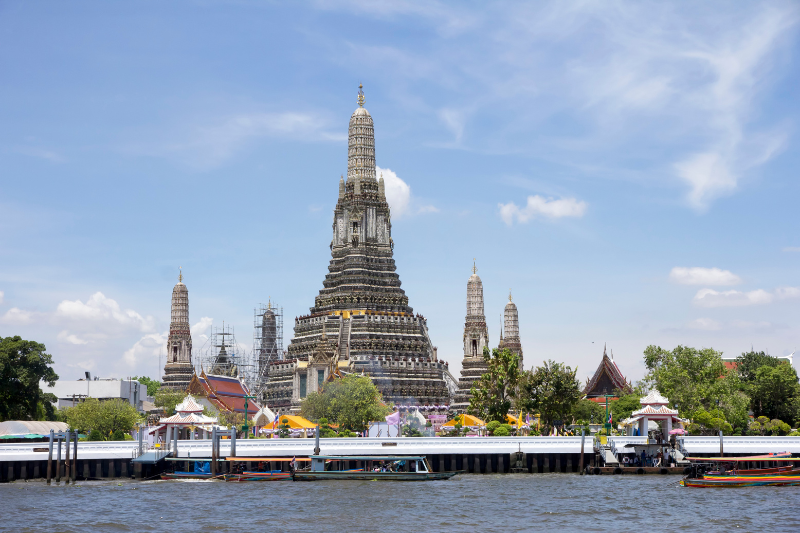 After a day of chilling, it's now time to soak up some culture! Go on this three-hour walking tour to visit some of the city's most magnificent temples. This tour features Wat Pho – which is home to a 46-meter long reclining Buddha statue – and Wat Arun, a 300-year-old temple known for its enormous white chedi inlaid with thousands of colorful mosaic pieces.
Pro tip: Bring a camera (a phone will do just as well!). Trust us, you'll want to take close-up shots of these beauties!
The best thing about these walking tours is that you can choose from multiple start times and can book last minute without any extra charges or fees!
You can choose to spend the rest of the day visiting even more temples. Check out Wat Ratchabophit, Wat Ratchapradit, Wat Bowoniwet, Wat Saket, and Wat Pathum Wanaran. These temples are not as big and bold as Wat Pho and Wat Arun but they do have FREE entrance, which is a huge bonus!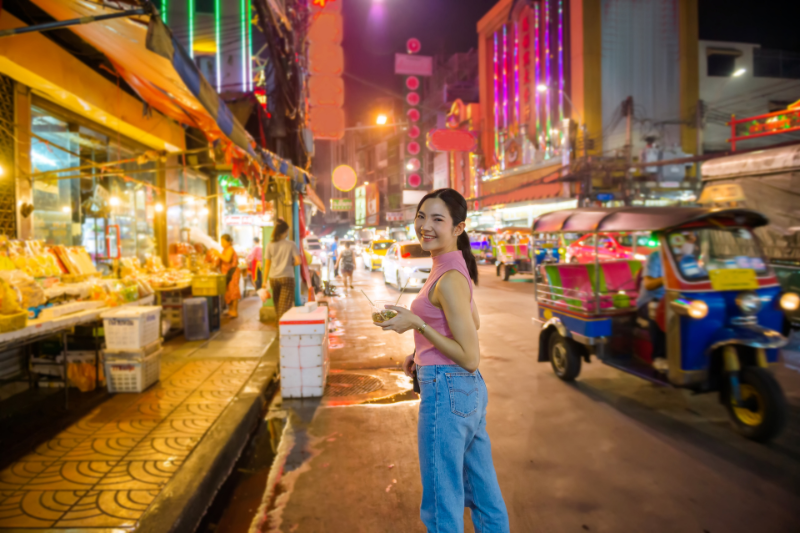 Bangkok's Chinatown is an institution in itself. From the narrow, winding alleyways to the multitude of street stalls and market vendors, you'll have a field day exploring this place. To help you make sense of the chaos, we highly recommend going with a local guide who will show you the ins and outs of this melting pot of cultures.
This two-hour walking tour will have you discovering the magic of Chinatown with the help of a friendly and knowledgeable guide who will be more than happy to point out some delicious local dishes for you to try out.
If you're not yet done for the day, feel free to explore Bangkok's many markets. From flower markets and wet markets to walking streets and weekend markets, you'll never run out of things to see! We highly recommend a visit to the Chatuchak Weekend Market and the Bangkok Flower Market. For more spots to satisfy your shopaholic heart, you can check out these 15 shopping destinations for anything you've ever wanted to buy!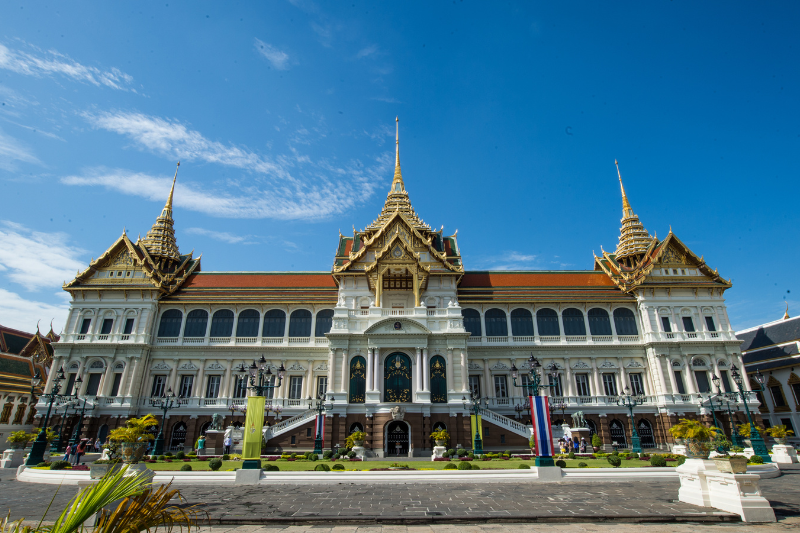 Today's a day of grandeur, fine palaces, and breathtaking temples – yes, even while on a budget! Spend a quick two hours exploring the Grand Palace –the home of the Thai royal family and one of Thailand's must-see attractions – and Wat Phra Kaew, which is famous for housing the Emerald Buddha, one of the country's most sacred and revered statues. These are two of the country's must-visit sites and we recommend going with a guide so you don't miss out on any historical tidbits.
Besides this, you can also spend the rest of the day appreciating some art at some of these museums with no entrance fees: Bangkok Art and Culture Centre (BACC), the ATTA Gallery, and WTF Bangkok.
Day 5: Goodbye & Check Out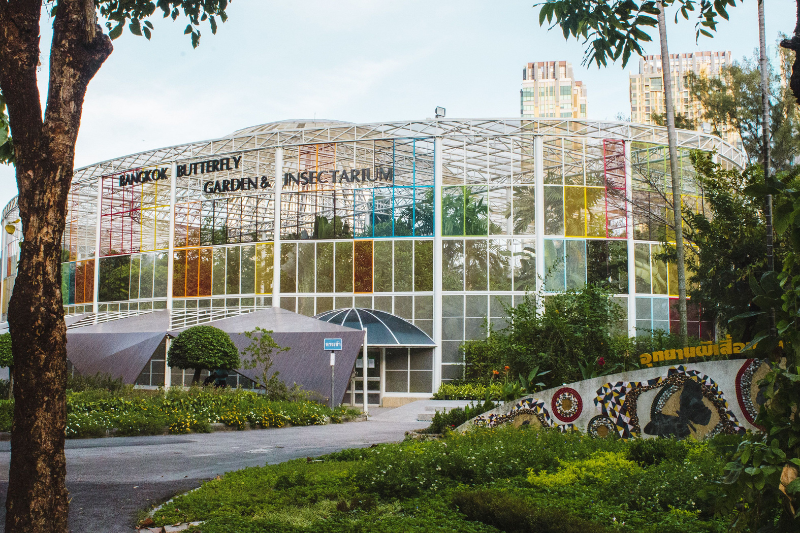 Is your flight in the afternoon or the evening? There are still some spots you can squeeze in during the morning or early afternoon. If you're all shopped out, you can either spend the day at the Bangkok Butterfly Garden and Insectarium or visit Rot Fai Park. They're both connected to each other and you can spend a good few hours exploring the area and admiring the scenery before heading back to your accommodation to check out.
The Breakdown
So much will you spend all in all? Given our estimates, here's the breakdown:
Accommodation for 5 days and 4 nights: $50
Food for 3 meals a day for 5 days: $75
Transportation for 5 days (not inclusive of flights): $25
Tours for 3 days: $45

TOTAL: $195
Bangkok is doable for under $200! Of course, this will all depend on your preferences and what you choose to splurge for. You might opt to skip breakfast and save for more tours. Or you might choose to walk everywhere and save on transpo costs. Feel free to tweak and change this sample itinerary and let us know your own Bangkok budget hacks!