Maybe you're wondering what Chiang Mai tours you can do in this smaller, less frenetic sister city. The answer: a lot! You could spend two solid weeks in the Lanna capital without running out of things to do, and we'll prove it to you.
So, if have you already seen the bustling metropolis of Bangkok, consider traveling north to Chiang Mai for a change of pace. Whatever you fancy, this city is more than up to the task of keeping you busy and entertained. We're listing a full inventory of Chiang Mai adventures and day trips below.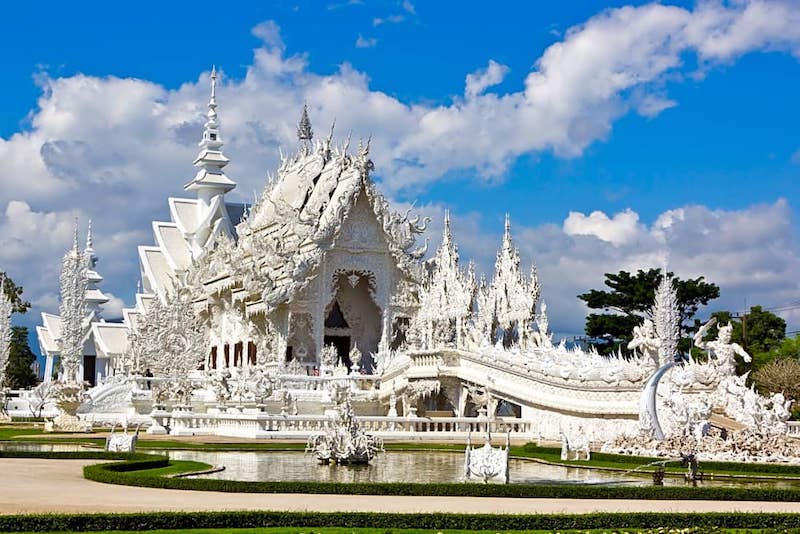 Visit the White Temple or Wat Rong Khun (a modern architectural masterpiece built by a local artist to gain immortal life) and the Blue Temple (built on a site where tigers jumped over the river). Also, don't forget to check out the Black House, a "dark, mysterious, and almost sadistic" representation of hell!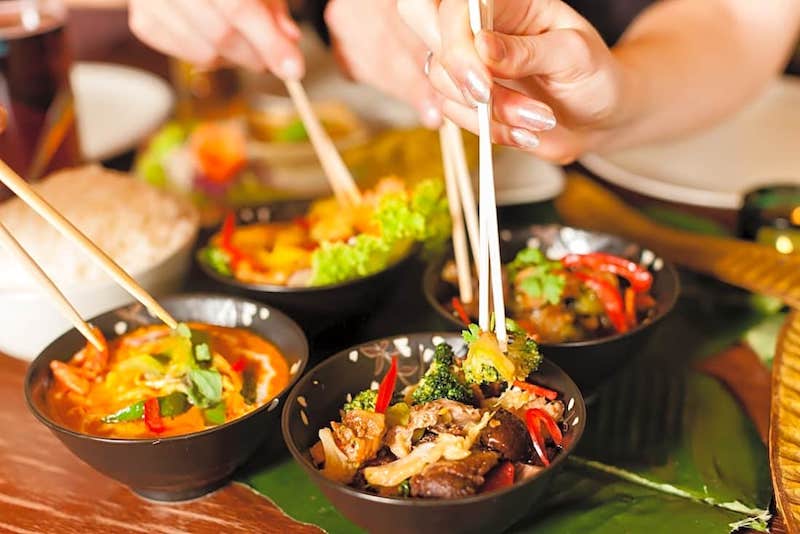 Eat your way through Chiang Mai with this delicious experience that will throw you into Lanna food culture headfirst. And if you're still not completely satisfied with everything you'll taste and sample in the tour, check out this guide a.k.a. the only foodie-led checklist in Chiang Mai you'll ever need.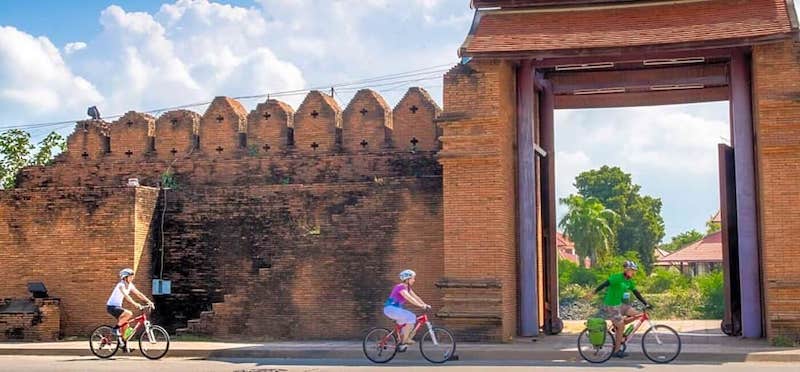 Discover the scenic charms of Chiang Mai's countryside (e.g. foothills, markets, temple caves, etc.) as you bike along picturesque rural areas, learning about the local culture.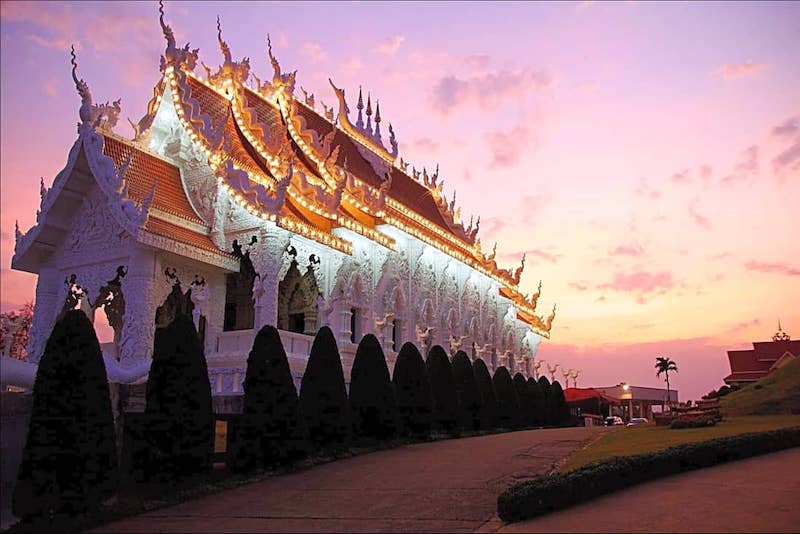 Stand at the Golden Triangle, where the borders of Thailand, Burma (or Myanmar), and Laos intersect, and explore Chiang Rai's awe-inspiring White Temple, the Wat Rong Khun.
TripGuru offers bespoke small-group tour experiences in Chiang Mai and select cities in Thailand. Book your tour here.