Have you already seen the bustling metropolis of Bangkok, and have instead traveled north to Chiang Mai for a change of pace? Maybe you're wondering what Chiang Mai tours you can do in this smaller, less frenetic sister city. The answer: a lot! You could spend two solid weeks in the Lanna capital without running out of things to do, and we'll prove it to you.
Visit elephants in a sanctuary, go fishing on a lake, encounter a Thai tribe, or soar over the treetops on a zipline… the list goes on! Whatever you fancy, this city is more than up to the task of keeping you busy and entertained. We're listing a full inventory of Chiang Mai adventures and day trips below…
Discover the cultural charms of Chiang Mai's many temples and cultural sites as you bike along back lanes and alleys to find the city's hidden gems and learn about the local culture.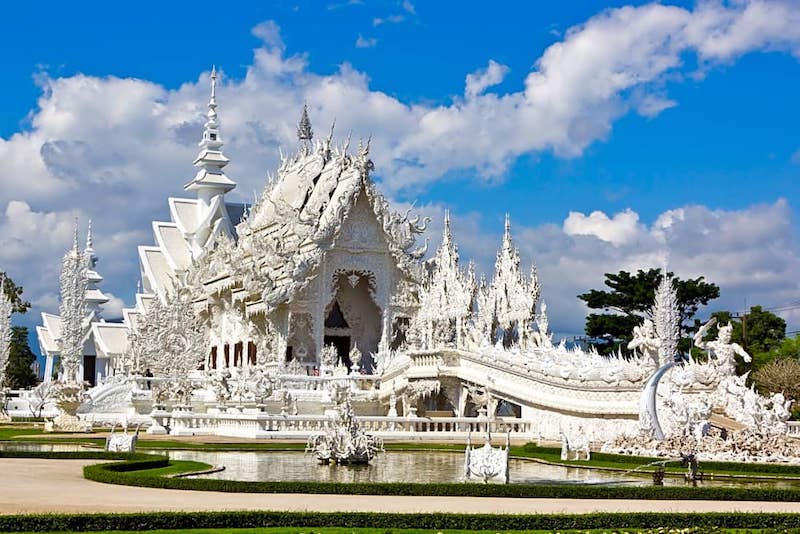 Visit the White Temple or Wat Rong Khun (a modern architectural masterpiece built by a local artist to gain immortal life), the Blue Temple (built on a site where tigers jumped over the river), and the Black House (called a "dark, mysterious, and almost sadistic" representation of hell!).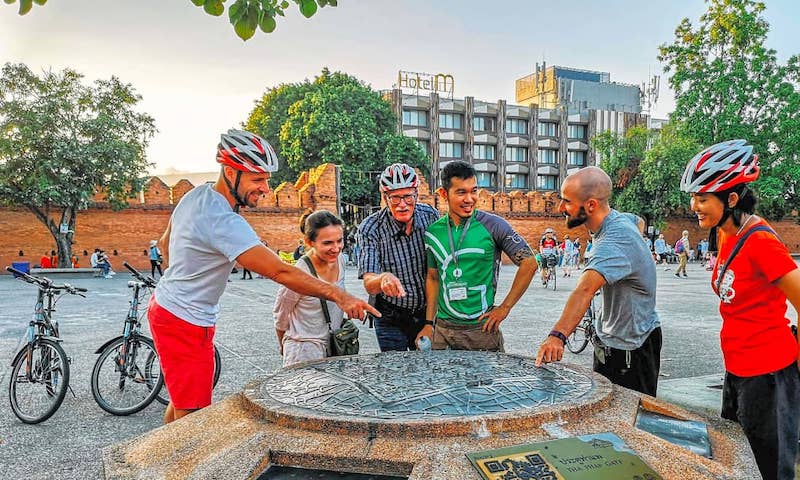 Cycle through Chiang Mai in pursuit of the city's most delicious eats and dine on local food amidst unique and diverse settings. You'll also get to visit famous sights such as the Warorot Market and Three Kings Monument.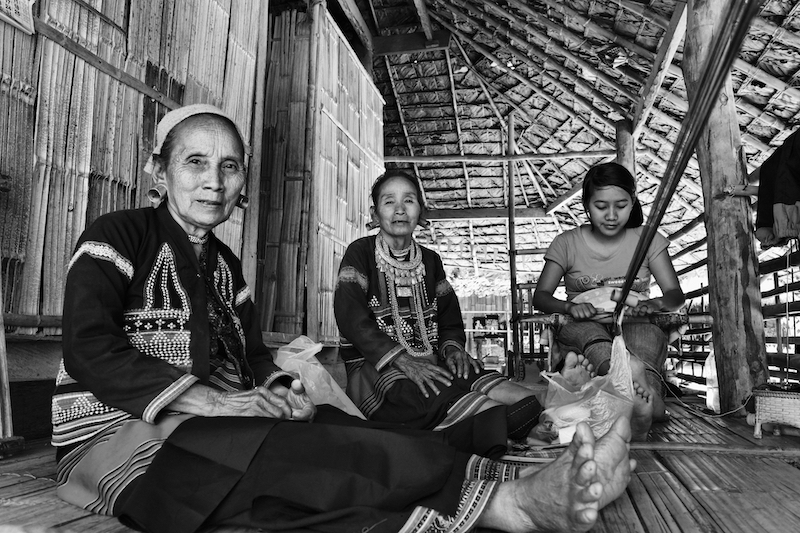 Personally meet and interact with one of the six different Thai tribes as you learn about their history and culture. We recommend you put this on your list of Chiang Mai tours if you want to learn about the local people and how they live.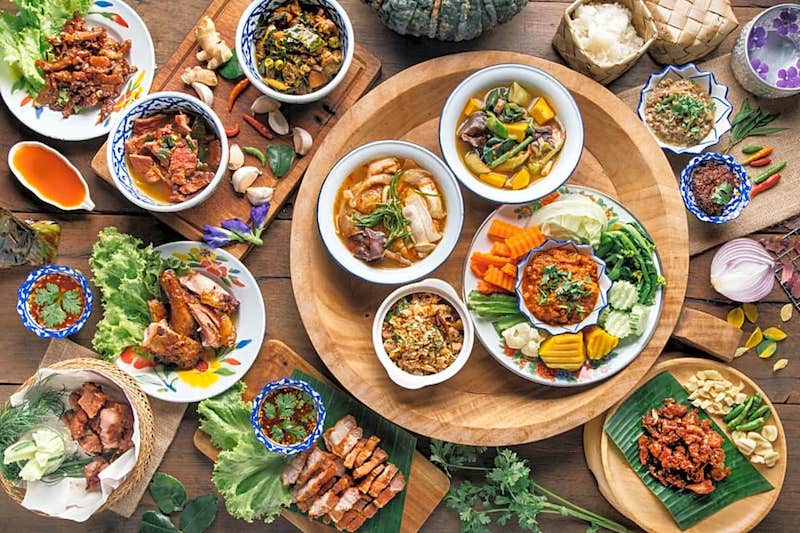 Take a Thai cooking class at Chiang Mai's best cooking school, rated 5 out of 5 on TripAdvisor. You'll make three dishes – a soup, stir-fry, and curry – before going home with a full belly and handy cookbook to help you recreate the dishes back home.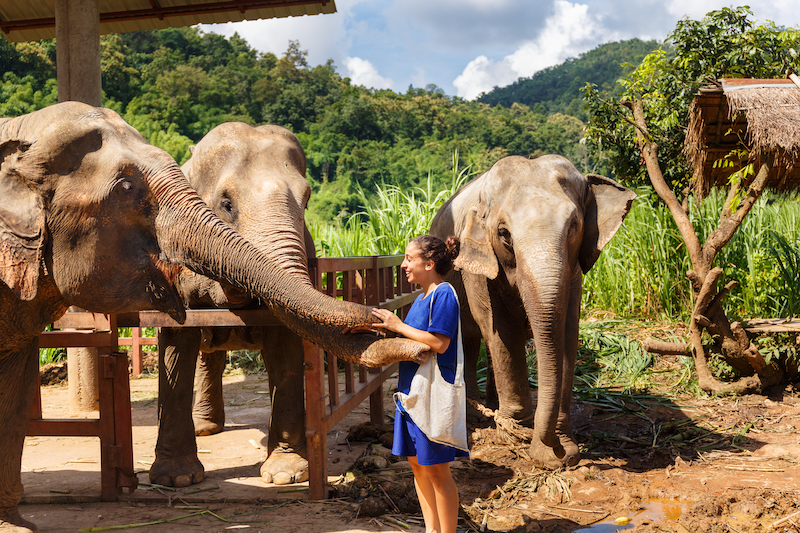 Go an adventure that has all the thrills but none of the recklessness on this sustainable experience with the country's native elephants. (None of those discouraged elephant rides or shows here!)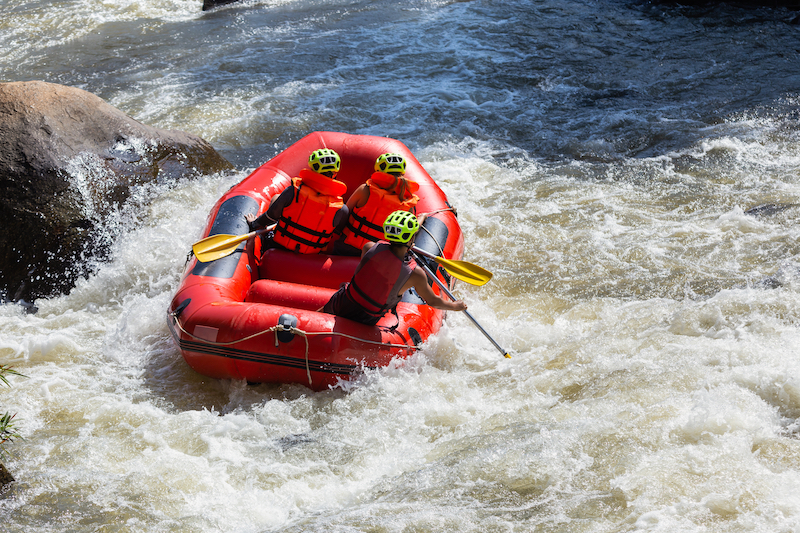 Go rafting on the white water rapids of the Mae Taeng River and immerse yourself in nature amidst the jungles of northern Thailand.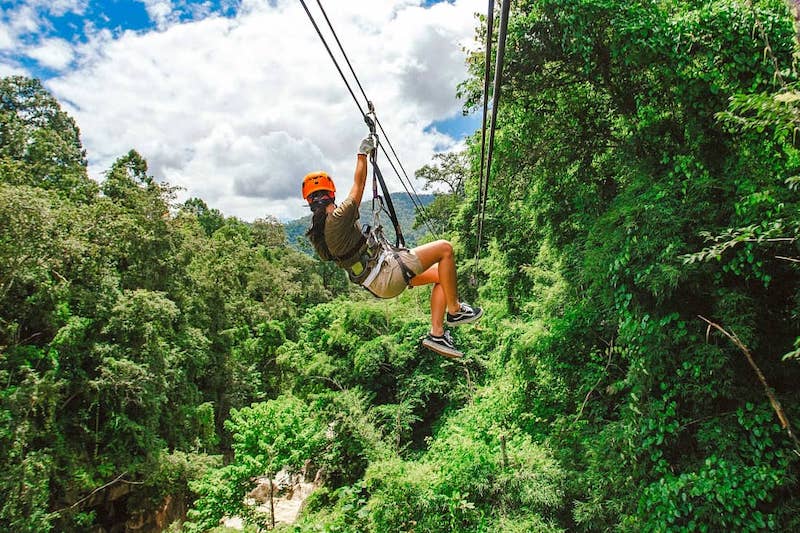 Experience the thrill and beauty of the Doi Saket countryside with a zipline adventure including 55 platforms and 26 ziplines!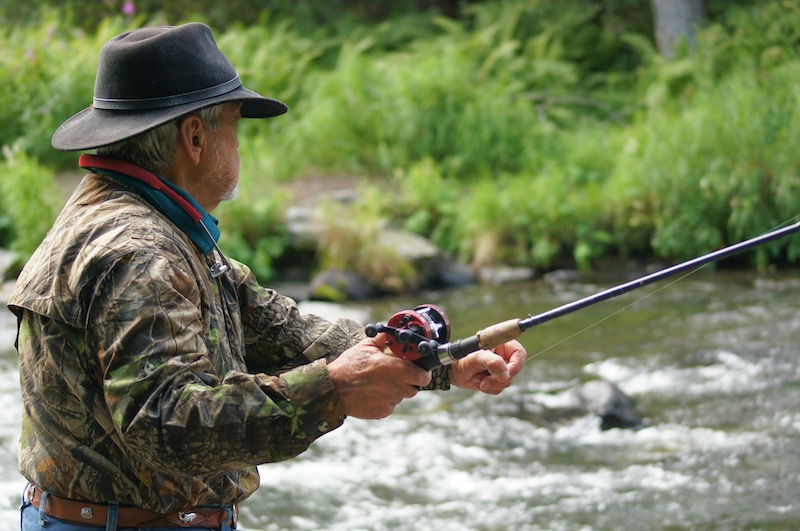 Fine, warm day? How about polishing your fishing skills, and making for the lakes, ponds, and fishing parks of bucolic San Kamphaeng, which is just a short drive from Chiang Mai, Thailand.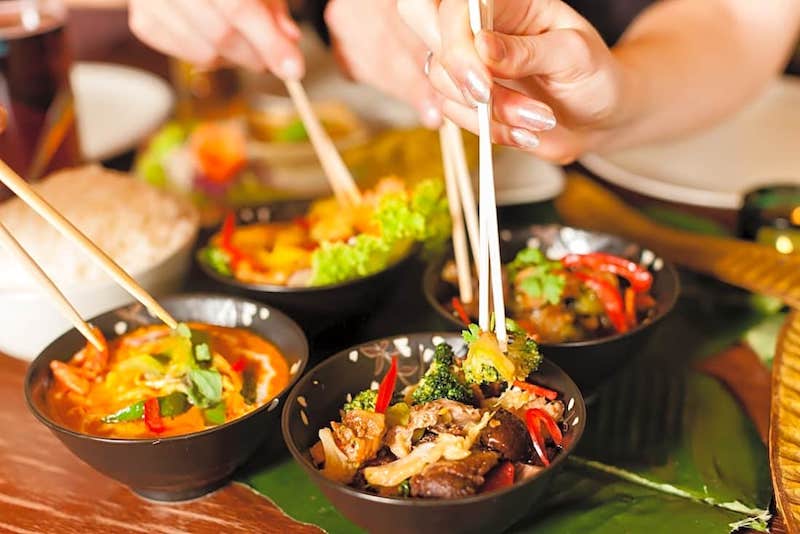 Eat your way through Chiang Mai with this delicious experience that will throw you into Lanna food culture headfirst. And if you're still not completely satisfied with everything you'll taste and sample in the tour, check out The Only Chiang Mai Foodie Guide You'll Ever Need!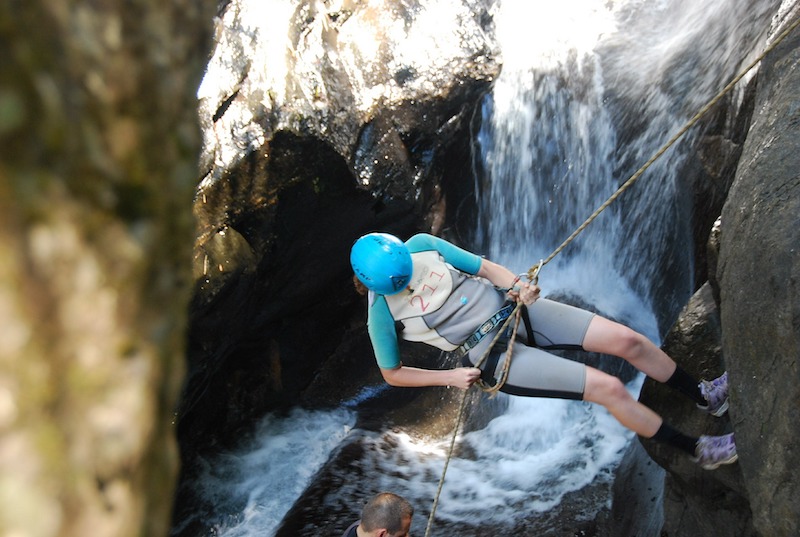 Experience a trip into the forests of Chiang Mai, trekking through the jungle to the top of a waterfall. Rappel all the way down, where you'll be able to relax in the natural 'jacuzzi' at the bottom.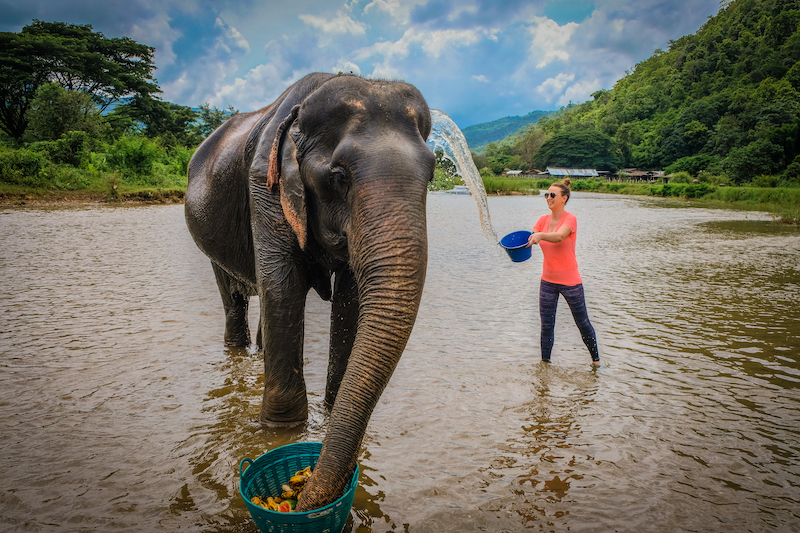 Spend a day in Thailand in the most epic way possible by getting on one of the more popular Chiang Mai tours right now. Take care of elephants and ride an ATV in one day – yas!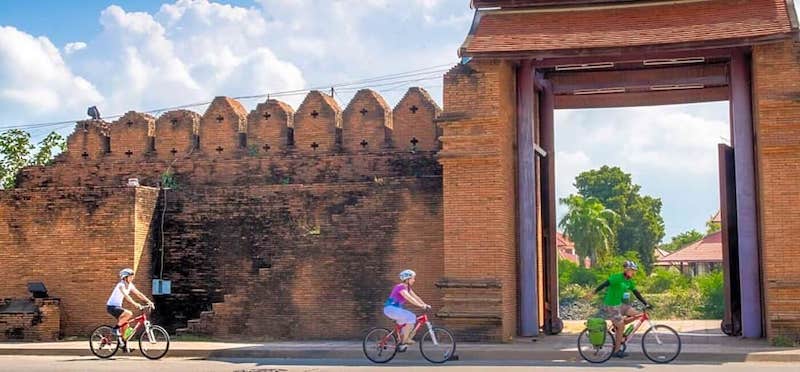 Discover the scenic charms of Chiang Mai's countryside (e.g. foothills, markets, temple caves, etc.) as you bike along picturesque rural areas, learning about the local culture.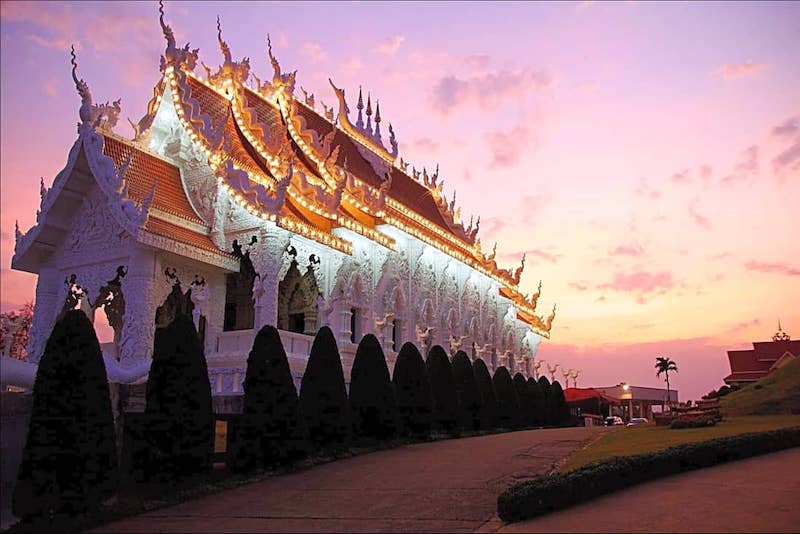 Stand at the Golden Triangle, where the borders of Thailand, Burma (or Myanmar), and Laos intersect, and explore Chiang Rai's awe-inspiring White Temple, the Wat Rong Khun.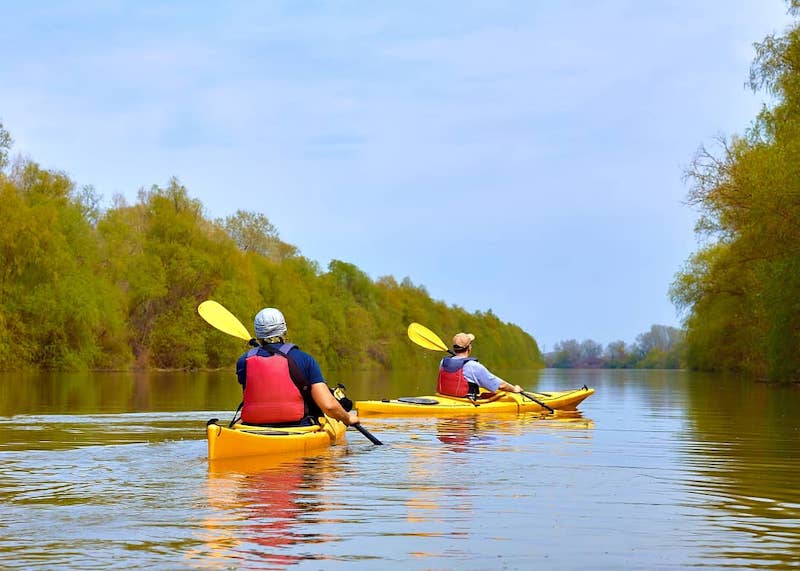 Enjoy kayaking through the lush jungle as you explore Thailand's stunning natural areas and get a glimpse of local life as you drift past a variety of small villages along the route.
Excited for your trip to Chiang Mai yet? Once the sun sets, the fun doesn't need to end! Check out these 7 Chiang Mai Nighttime Adventures To Hit After Sunset. If shopping is more your thing, we've listed down 12 Shopping Streets & Markets in Chiang Mai To Get Lost In!
You can also check out our comprehensive Chiang Mai City Guide for everything you need to know about the city – from the best accommodations to some of the must-eats in the area.
If you're planning a side trip to Chiang Rai, read our detailed guide on how to get there from Chiang Mai. Happy travels!