Seasoned travelers in Asia would say that Thailand has outstanding coastlines and a far more pulsating nightlife than its maritime border neighbor Vietnam. On the other hand, Vietnam's vivid ethnic customs and dirt-cheap prices are the main draws that pull in repeat visitors.
There's no definite answer to which Southeast Asian nation reigns supreme because, spoiler alert, the answer boils down to your preferences. We've done our Thailand vs. Vietnam homework to present you with a thorough comparison of the two countries, so you won't have to.
Food
Let's face it: your stomach is an important organ that has a huge say in everything that you do. Here's the Thailand vs. Vietnam breakdown for all the foodies out there:
Thailand
This country's cuisine is vast and flavorsome. From Bangkok's eclectic food scene with popular dishes like pad thai, tom yum, and som tam to Chiang Mai's moreish favorites which include all-stars like khao soi, sai oua, and nam prik ong, you can expect a lot of delicious noodle dishes, curries, and hearty soups.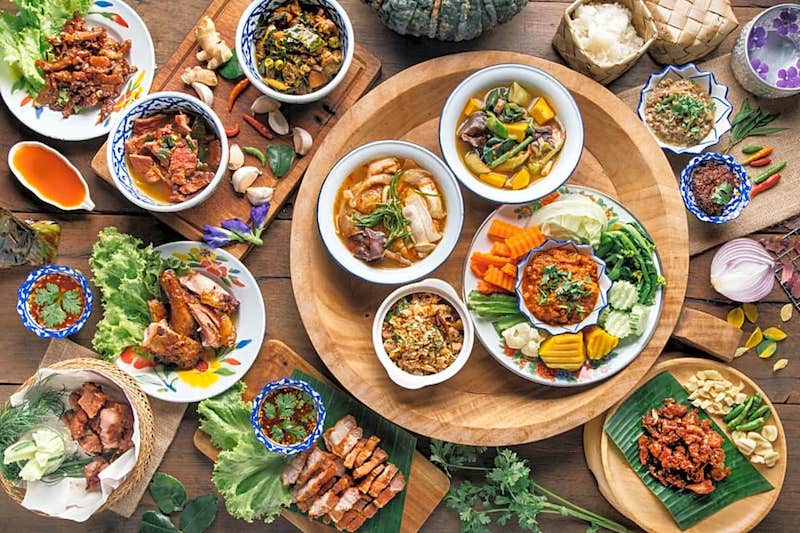 Vietnam
You won't run out of places to eat in Vietnam, no matter where you go. Whether you're situated in the Ancient Town of Hoi An, strolling through the capital Hanoi, or have made your way down south to Ho Chi Minh, zesty-yet-smoky food choices like banh mi, pho, banh xeo, cau lau, bunh cuon, and bun cha are just a few you can start out with. Yes, there are still a lot of noodle dishes, but also dumplings, rolls, and fried pancakes.
Also read: 3-day Hanoi street food guide
Sights and scenery
You're probably wondering what tourist attractions or activities each country is known for. Should you go temple hopping and market strolling in Thailand? Or maybe you'd like to visit the war-ridden remains and preserved French colonial structures in Vietnam?
Thailand
We'll be honest, this a tough one because what doesn't Thailand have? They almost have it all: beaches galore, cultural temples you won't find anywhere else, and an excellent shopping scene.
You can also visit Bangkok and go on a temple tour, swing by northern Thailand, and pass by Chiang Mai and Chiang Rai. Or fly to Phuket and the surrounding Thai islands for some R&R. They have a hip festival scene worth putting on your radar, too.
Also read: 20 ideas for unique things to do in Bangkok, 15 Chiang Mai things to do to keep you moving, and How to spend 72 Hours in Northern Thailand
Vietnam
One of Vietnam's greatest draw are its central cities. Hanoi and Ha Long Bay are classics, as is Ho Chi Minh to learn the valiant people's history in the many museums around the area. But don't miss out on Da Nang, Hoi An, and Hue where you'll see sites like the Marble Mountains, Hoi An's Ancient Town, and the famously Instagrammable Golden Bridge.
Also read: Top 10 and ultimate guide to Da Nang, Hoi An, and Hue and A guide to Hanoi's lesser-known attractions
Transportation
Commuting in Thailand and Vietnam is firmly embedded in both countries cultural DNA because of the traffic jams locals go through daily. In Bangkok, for example, has heavy traffic and congested streets, as compared to the lesser known cities of Chiang Rai, Koh Samui, and the like.
Thailand
If you want to experience a cultural ride, then hop aboard a tuk-tuk (auto rickshaw). Just beware of scams, as tuk-tuk drivers are known for charging impossibly high rates to foreigners.
We recommend joining a tour with a tuk-tuk driver to be on the safer side. Other than that, ride-sharing apps like Grab or even regular taxis or renting bicycles or motorbikes are other options for getting around. Click here to see our comprehensive transportation guide to Bangkok.
Vietnam
Comparable to Thailand's tuk-tuk is Vietnam's cyclo. These three-wheeled motor-driven taxis are small and can usually fit one person. In cities like Hoi An where they don't allow cars on main roads, cyclos are one of the main modes of transport. You can also rent bikes or motorbikes, ride taxis, or book a Grab ride.
People
Southeast Asia is home to some of the friendliest locals around. While you should still stay vigilant wherever you go, expect a warm welcome in both Thailand and Vietnam.
Thailand
You'll find a lot more foreigners and expats in Thailand compared to Vietnam. Since Bangkok is one of the most visited cities in the world, many of the locals are used to tourists and can speak passable English to help you out.

Vietnam
This country is one of the most culturally diverse countries in the world, with a whole host of ethnicities embedded in its people. Think Chinese, Cambodian, Laotian, and the like.
While Vietnam is also a tourist favorite, it's a little bit harder to communicate with locals due to the thick language barrier. Don't worry though, you'll survive getting around if you stick to the tourist spots. You can always use Google Translate or other similar apps to help you out, anyway.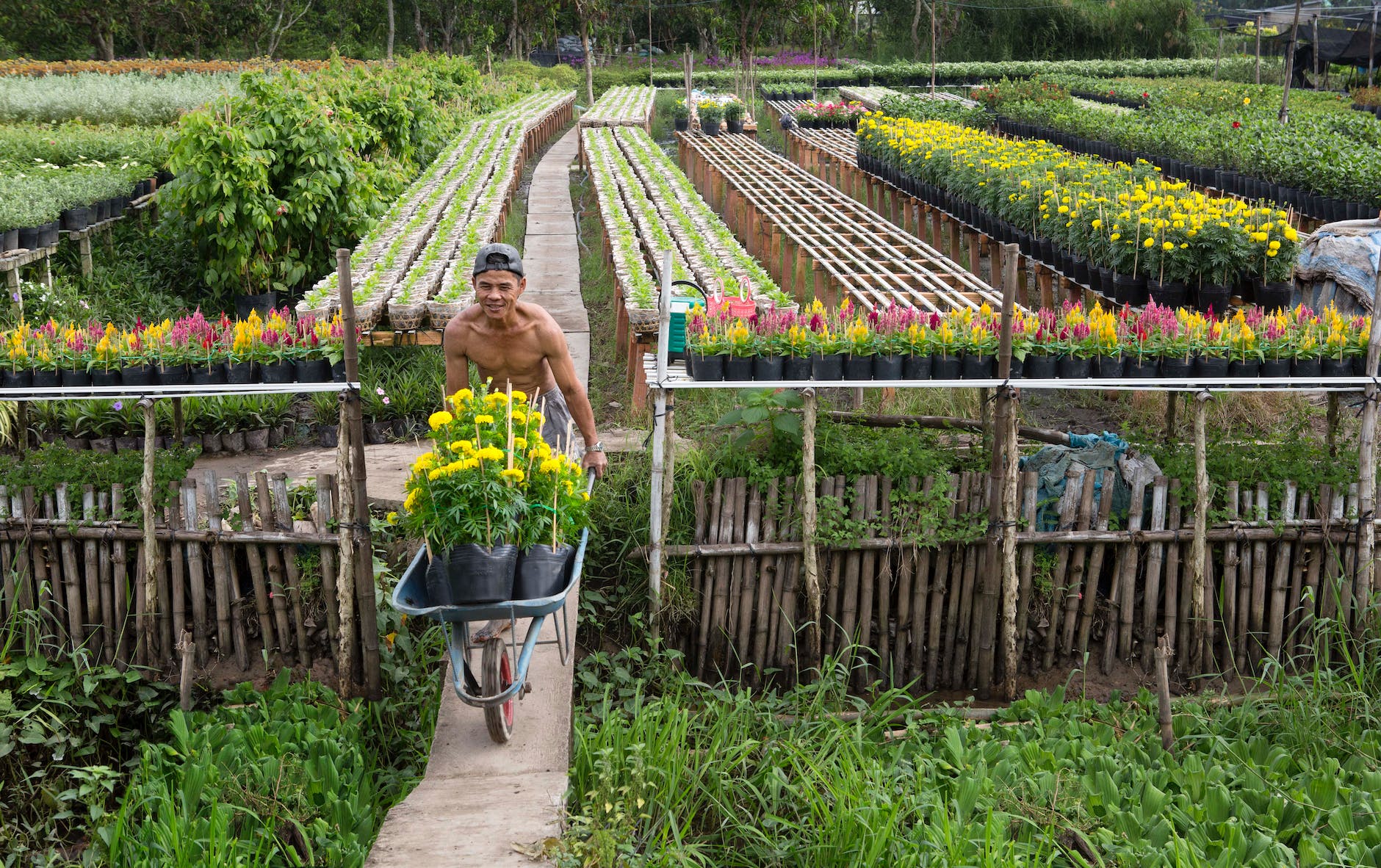 5. Price
We know you're tired of hearing it, but this will really depend on where you go and what you decide to do. Visiting an ethical Elephant Sanctuary in Chiang Mai, Thailand for example is definitely more expensive than spending the day at My Khe Beach in Da Nang, Vietnam. However, both countries are relatively cheap when put in terms of transportation, food, and even lodging.
Thailand
A plate of pad thai will cost you about US$3-5. A ride from the airport using the Grab app can cost you approximately US$15. A night at a moderately-priced hotel can cost you anywhere from US$30-50.
Vietnam
A bowl of pho will cost you US$3-5). A ride from the airport in a taxi (check out the reputable Mai Linh taxis) costs approximately US$10-15 to the Old Quarter. A night at a moderately-priced hotel can cost you anywhere from US$30-60.
Note: the numbers stated above are the average prices as of writing.
The verdict
The key to choosing between Thailand or Vietnam is to give some serious thought about what you want to do, see, and eat.
If you think Thailand's diverse attractions and curry-packed cuisine is more your style, then settle for a week (or more) in Thailand. We recommend Bangkok and Chiang Mai (cities) and Phuket or Koh Samui (beach) for first-timers in Thailand.
If you're less about the hustle and bustle, then head to Central Vietnam and explore all three cities of Hoi An, Da Nang, and Hue. You can check out our Top 10 Things to Do in Central Vietnam, too.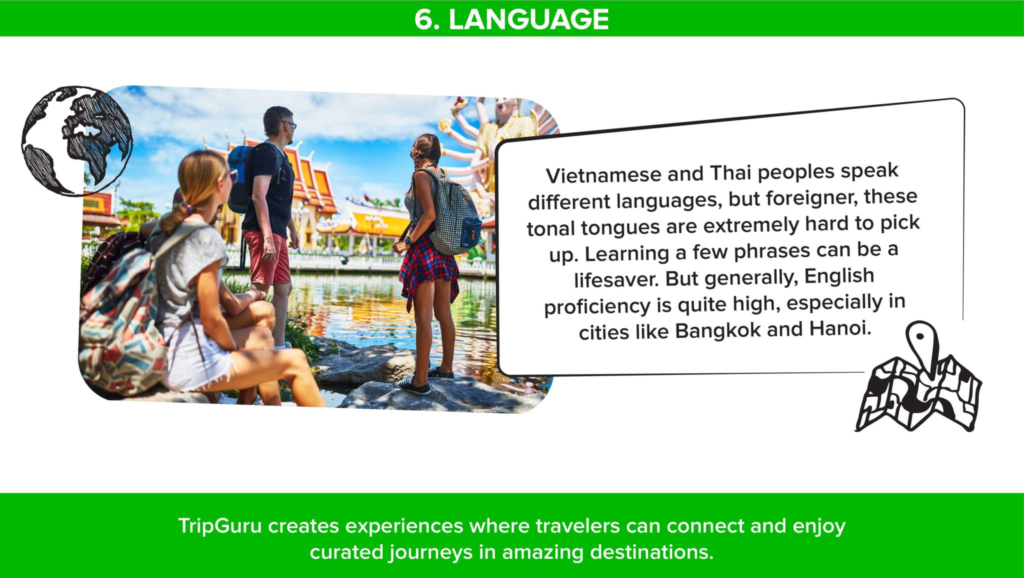 TripGuru offers bespoke small-group tour experiences in Thailand and Vietnam. Book your tours here.