Along with the relentless tide of K-pop, Korean food has overtaken the world – and with the likes of bulgogi, japchae, bibimbap and more, it's not hard to see why. If you ever find yourself in South Korea's capital, how can you not want to discover some (or a lot!) of the local cuisine? 
Allow us to introduce you to Seoul's best food spots, street feasts and essential restaurants. Our complete guide below has everything you need to know about what and where to eat in Seoul!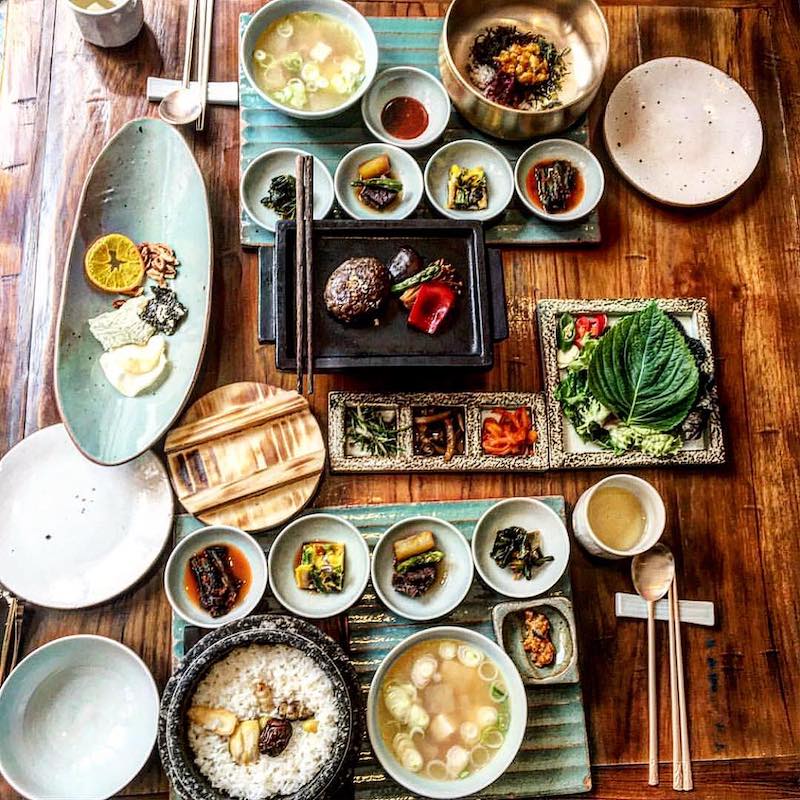 Part I. Must Eat Seoul Food
Bibimbap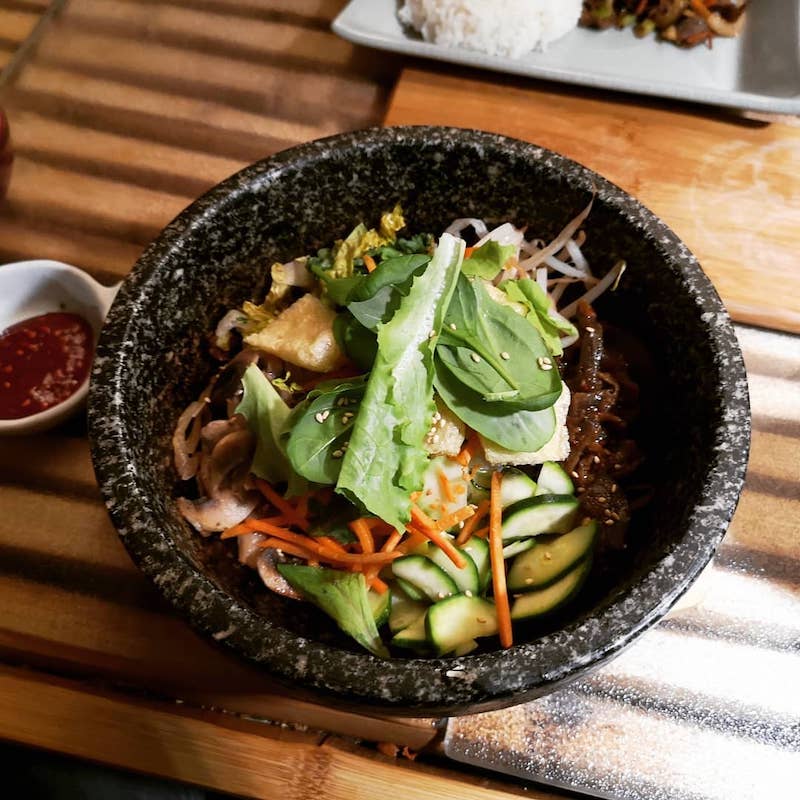 Stir-fried beef and vegetables such as spinach, bean sprouts, and carrots set atop a bowl of steamed rice. Other places serve this with a fried egg and some gochujang (red pepper paste) on top.
Naengmyeon (cold buckwheat noodles)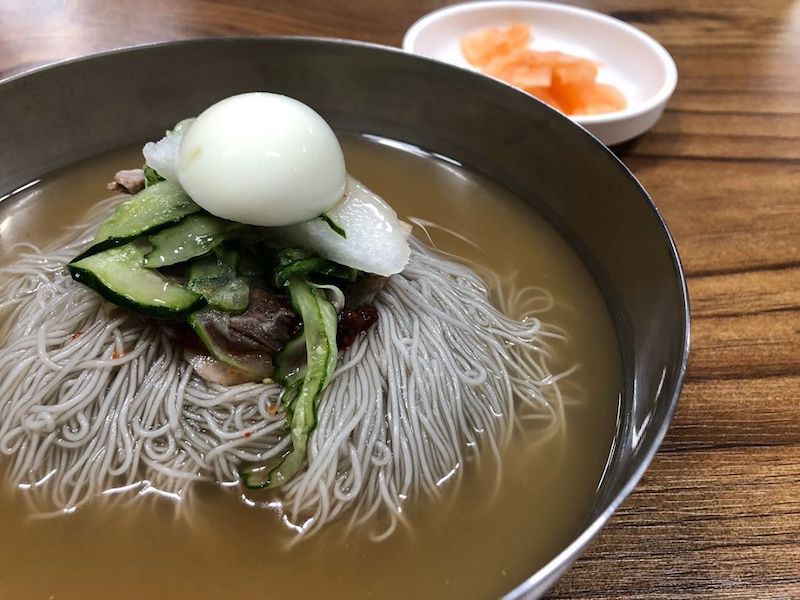 This cold soup is popular year-round made with buckwheat noodles and variety of toppings and other ingredients.
Kimchi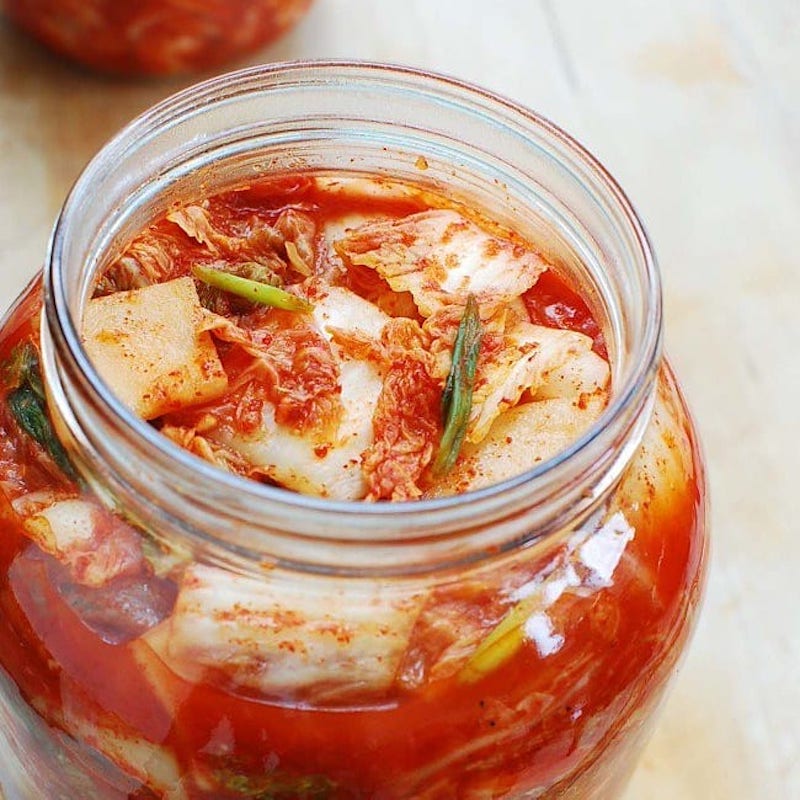 Made out of fermented vegetables (mostly cabbage and radish), this is one of the most popular side dishes in Korean cuisine. If you can't eat it on its own yet, try kimchi fried rice as a soft landing wrapped in seaweed… seriously umami. 
Gimbap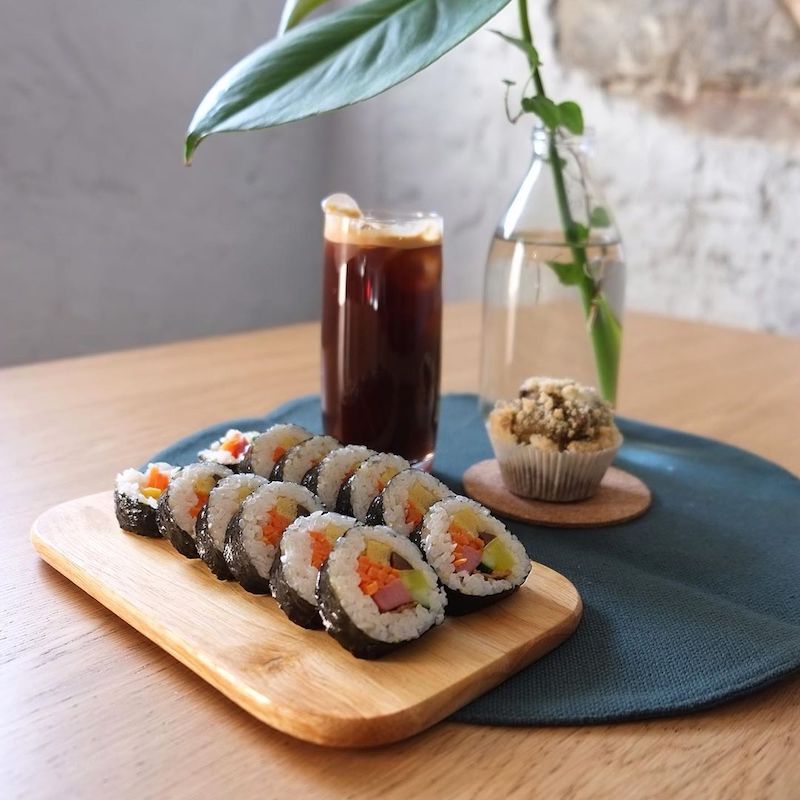 Think of it as a seaweed rice roll, with the inside containing ingredients like veggies, tuna, and beef.
Pajeon (seafood and green onion pancake)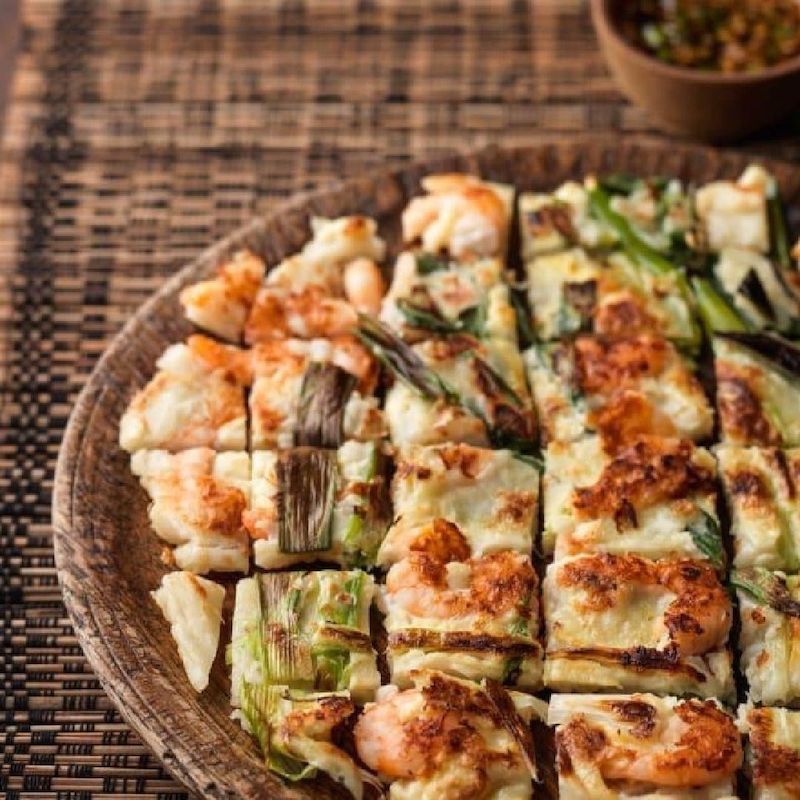 Imagine a combination of pizza and pancake, and you get a winning combo that is the pajeon. Popular ingredients in a typical pajeon are seafood (e.g. fish flakes, octopus/squid, etc.) and green onions. We think the kimchi version is spectacular too, even if we still wouldn't crave kimchi alone!
Japchae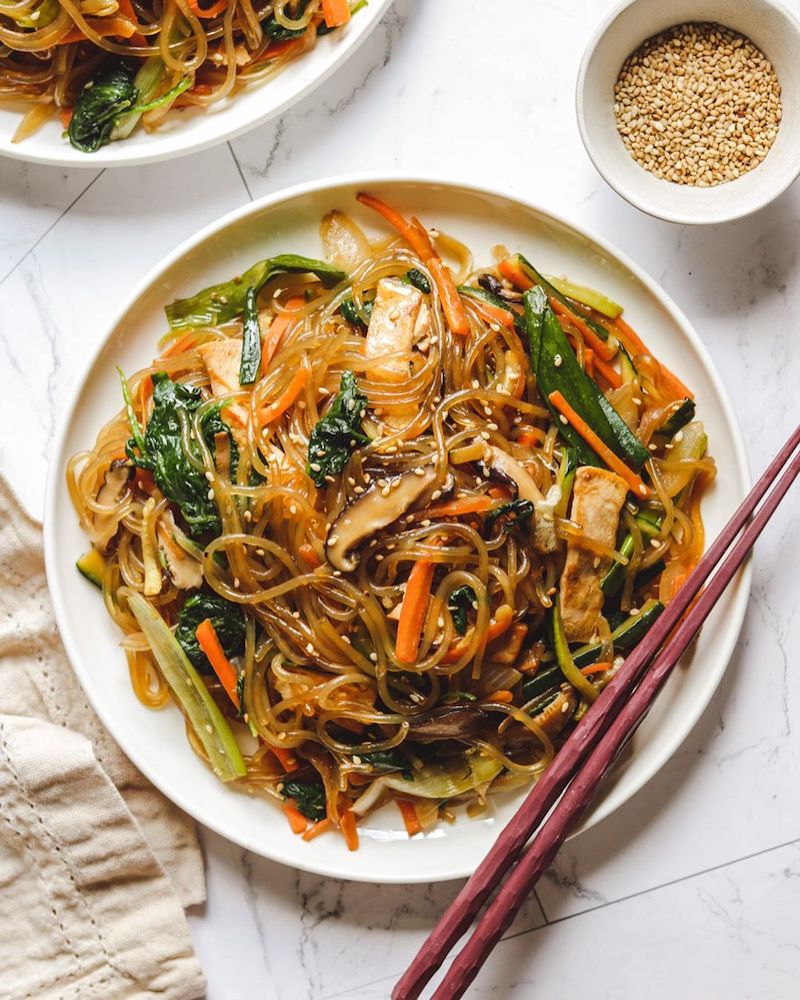 Sweet potato noodles stir fried with vegetables, mushrooms, and meat. This was previously considered a dish reserved for nobility as mushrooms such as shiitake and songi were quite hard to find.
Samgyetang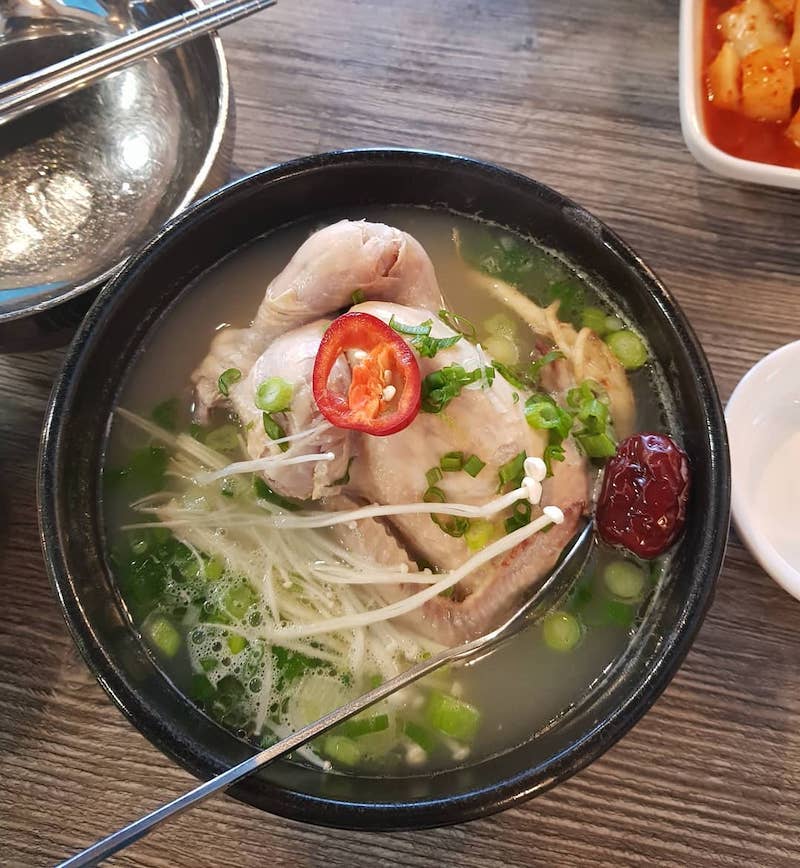 Something close to a stew or soup, this dish typically contains rice, garlic, ginseng, dates, pine nuts, and chicken. It's supposedly one of the healthier dishes in Korea.
Dak-galbi (spicy stir-fried chicken)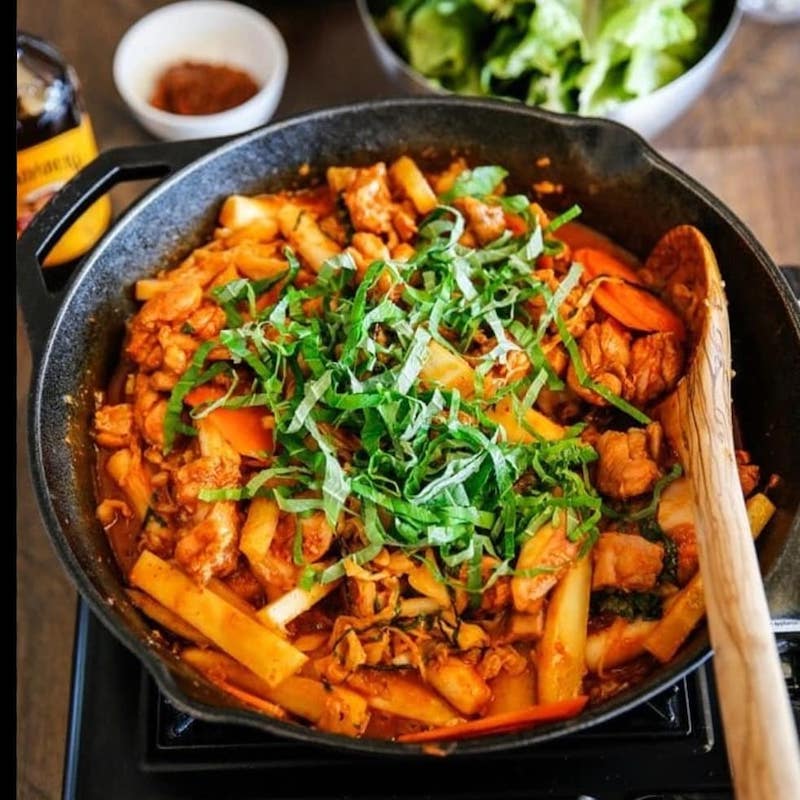 Chicken marinated in a red chili paste and cooked with cabbage, sweet potatoes, and rice cakes.
Bulgogi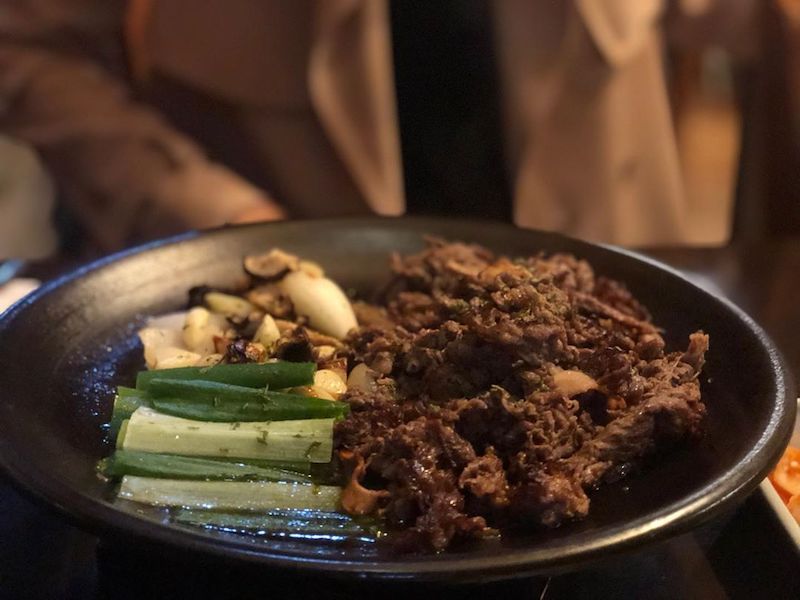 Thinly sliced beef that is marinated and grilled; it is a favorite and well-loved dish by locals and foreigners alike.
Samgyeopsalgui (grilled pork belly)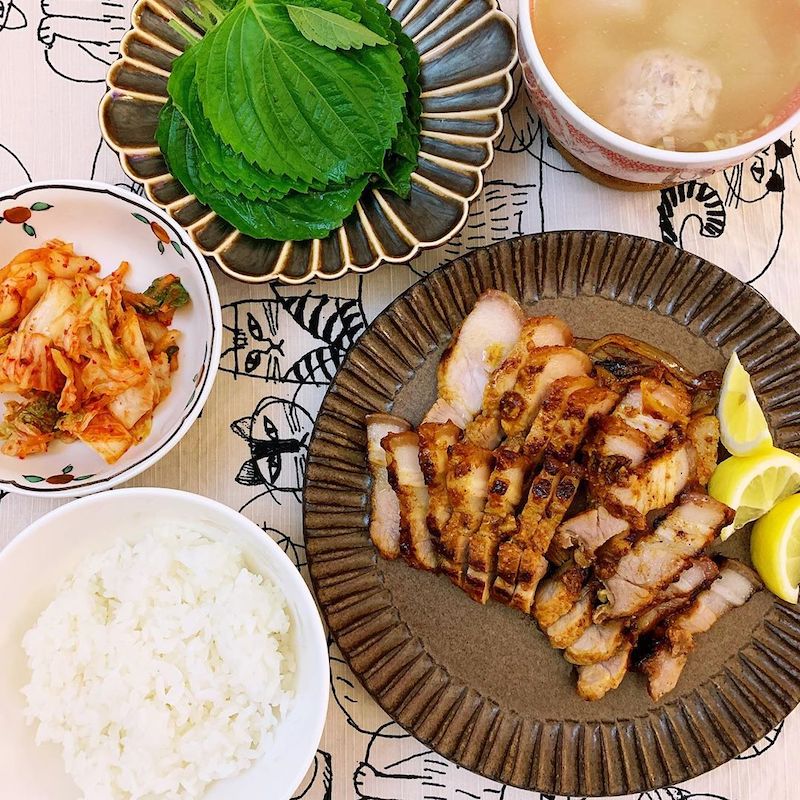 This is one of the most popular dishes among locals. It is typically served in barbecue restaurants and has three layers of fat and meat.
Galbi-gui (grilled pork ribs)
Grilled marinated pork or beef ribs known for tender meat and delicious marinade.
Budae-jjigae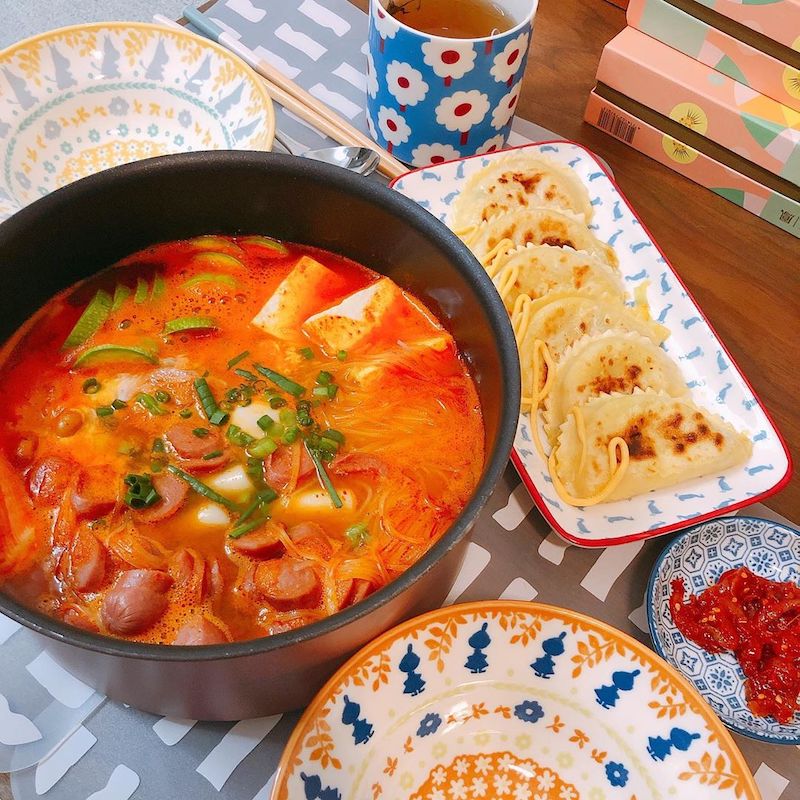 "Korean army base stew" made out of sausage and ham that gained popularity after the Korean War.
Chimaek (fried chicken and beer)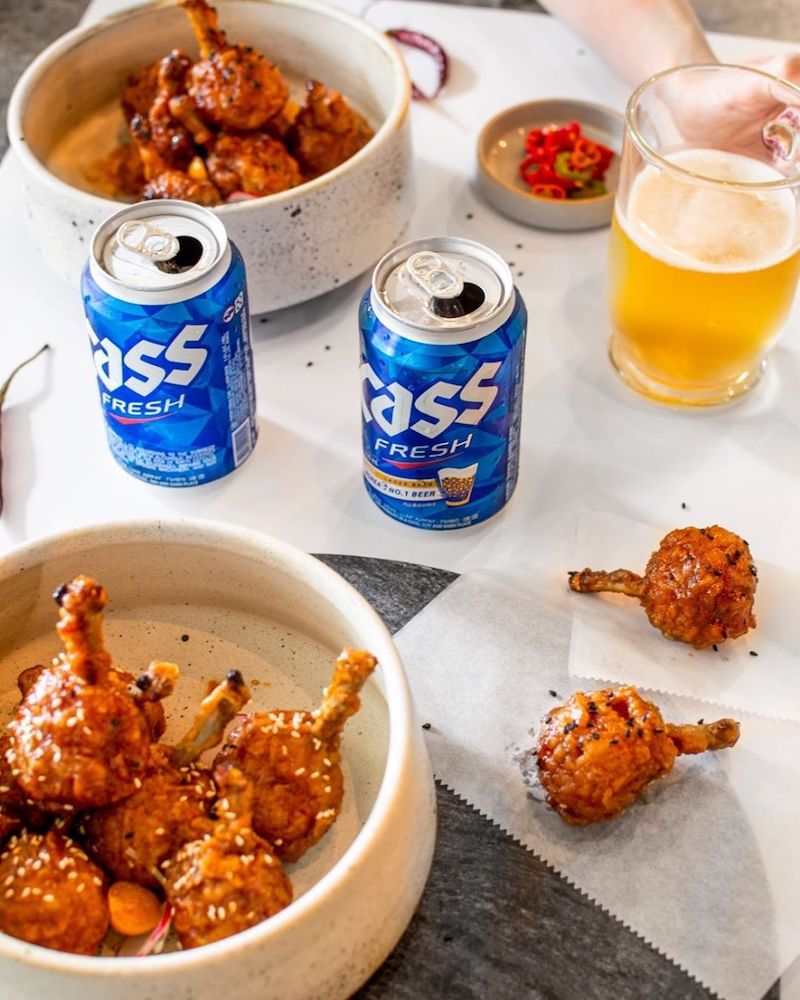 Fried chicken and beer is as common and intrinsic to Seoul as fish and chips is to London. There are several different sauces for the chimaek—from spicy and sweet to salty—but it is perfectly matched with cool and refreshing draft beer.
Part II. Must Try Street Snacks
Bungeo ppang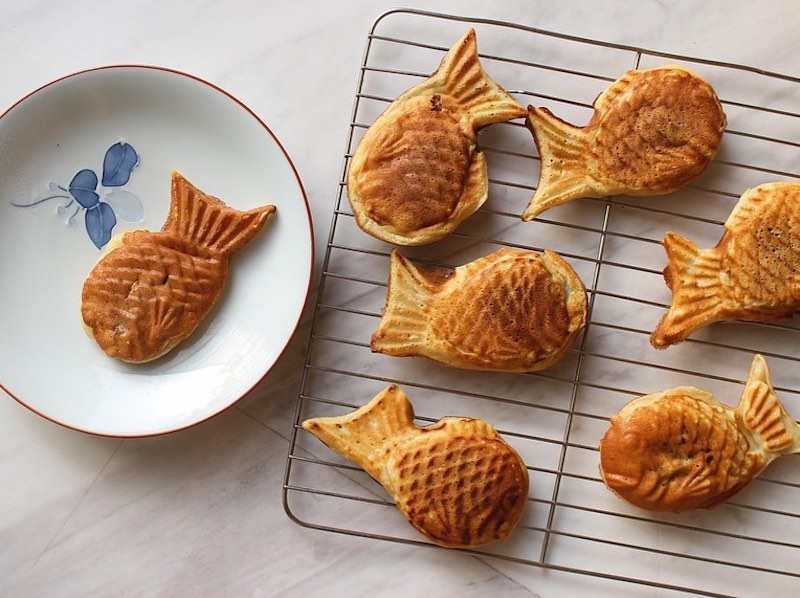 This popular winter snack is shaped like a fish and made out of wheat flour dough with a sweet red bean paste filling.
Kkul hotteok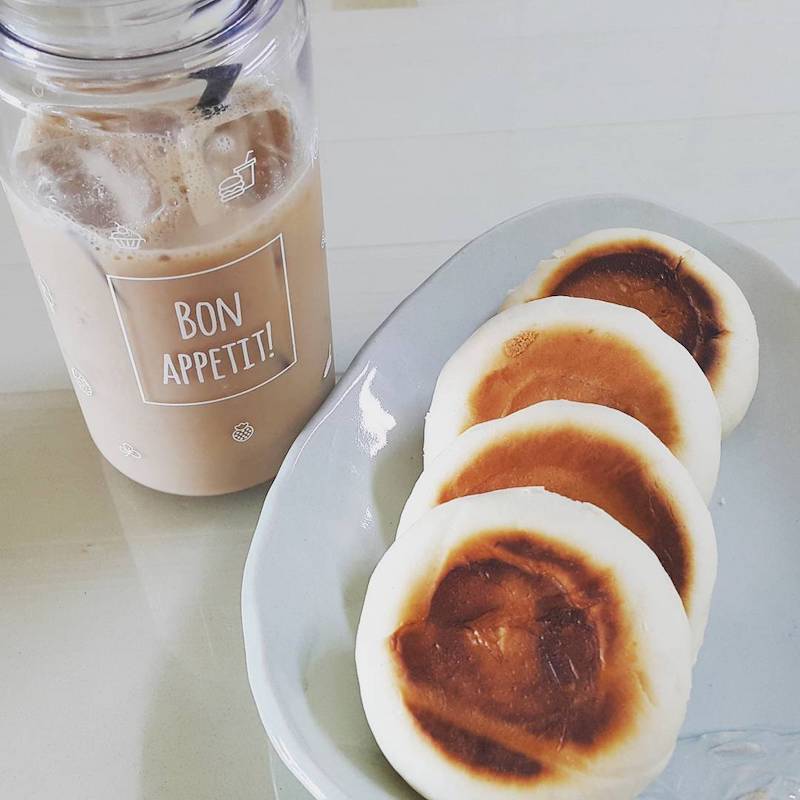 The Korean version of a pancake made with rice and wheat flour dough and filled with cinnamon sugar.
Ojingeo butter gui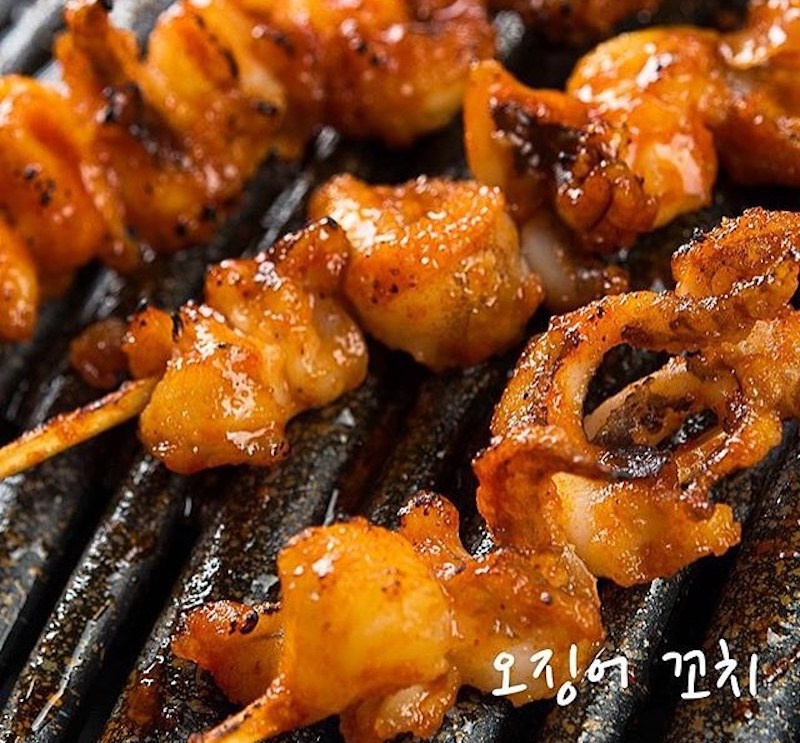 This popular snack is a butter-roasted squid known for its color, texture, and taste.
Gyeran ppang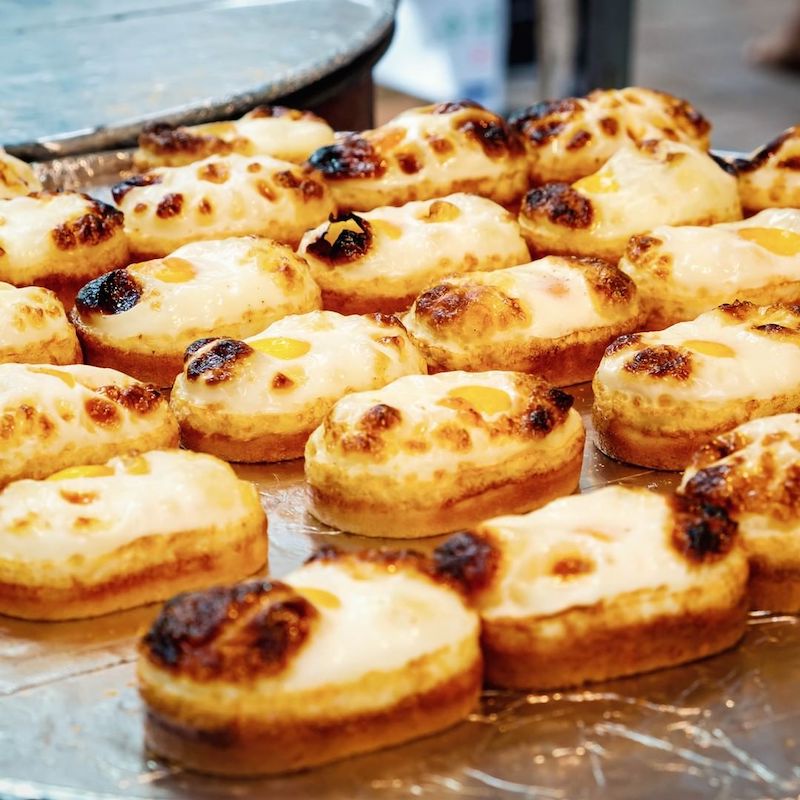 Another winter snack, this egg bun is made out of wheat flour dough with an egg filling.
Gunbam and gun goguma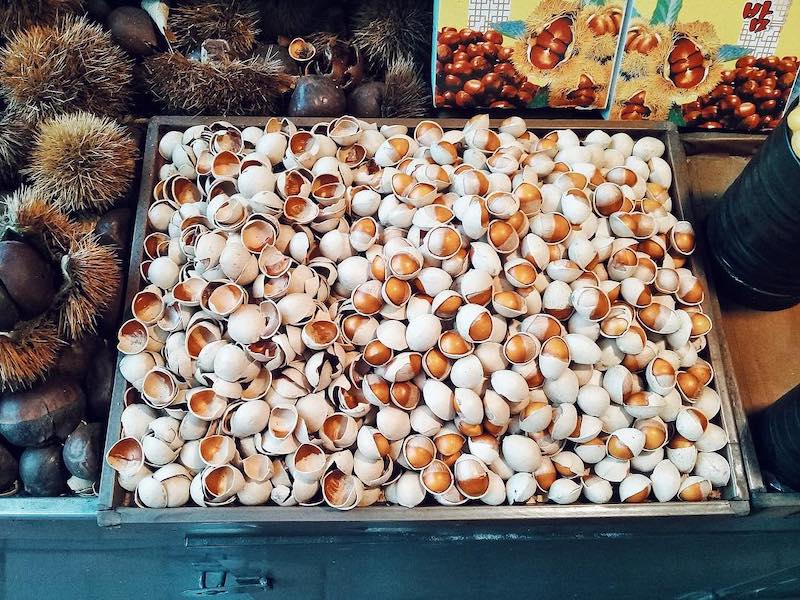 Gunbam (roasted chestnuts) and gun goguma (roasted sweet potato) are some other popular winter delicacies in Seoul.
Pat bingsu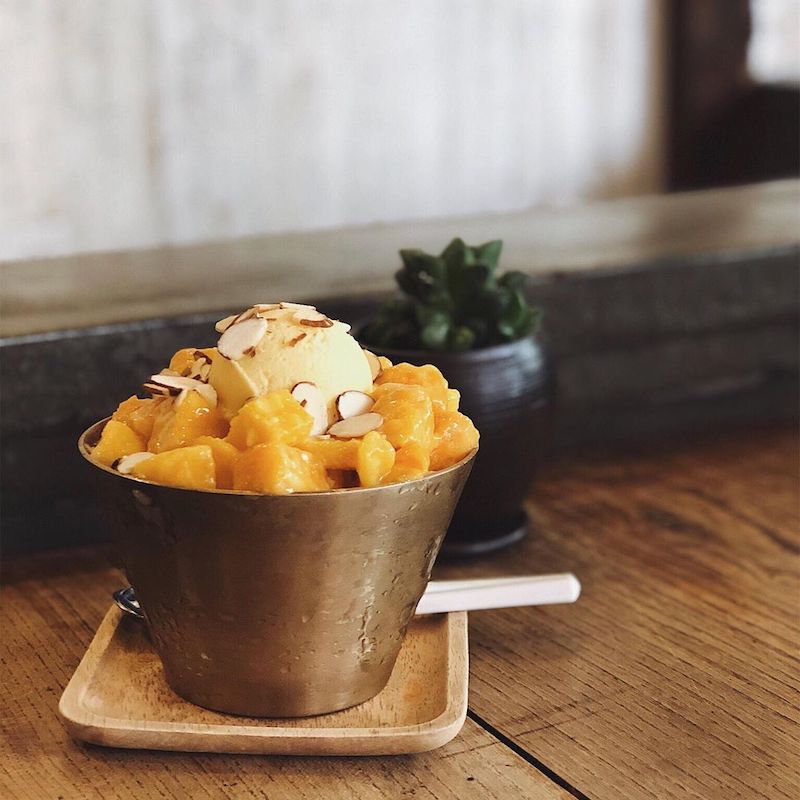 The popular shaved ice treat is known for its wide variety of toppings perfect for the summer.
Ice cream waffle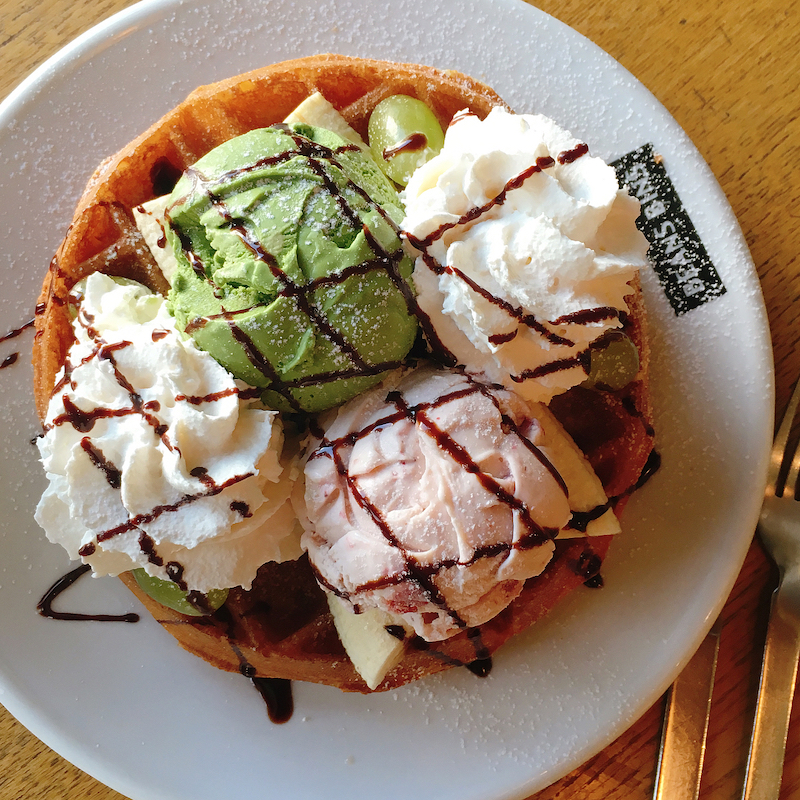 This is basically several scoops of flavored ice cream sandwiched in a waffle. Don't knock it 'til you try it!
Long soft ice cream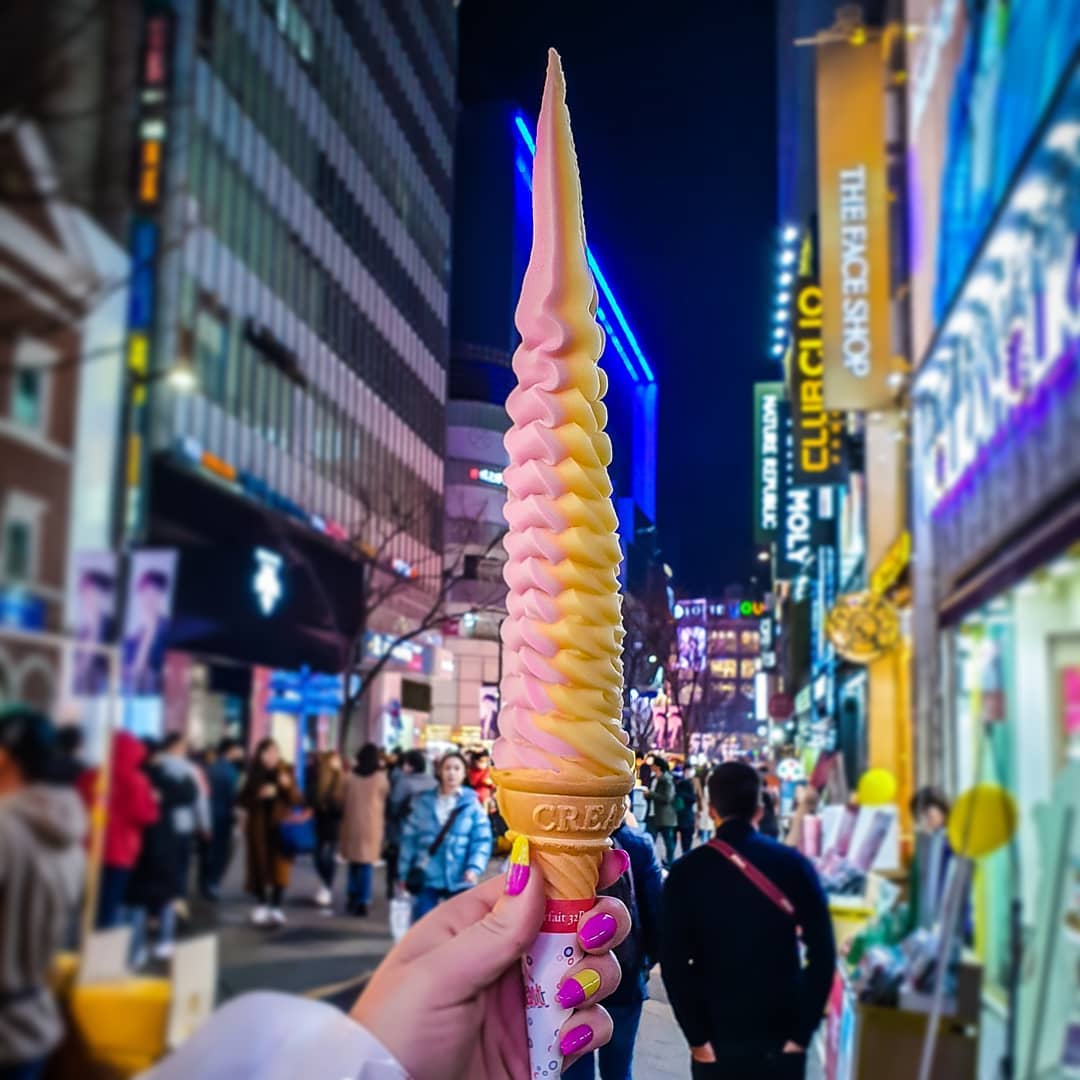 You can find these long twirls of colorful soft serve ice cream in the buzzing Myeong-dong area.
Tornado potato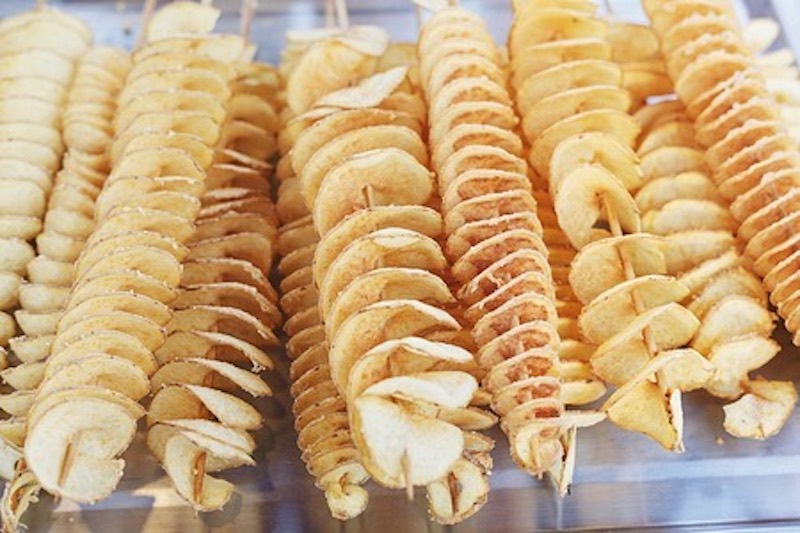 A whole potato cut with a specialized spiral slicer; it is then deep fried, and comes out like one long twirly potato chip.
Part III. Food Streets to Pig Out In
Gwangjang Market Jeon Street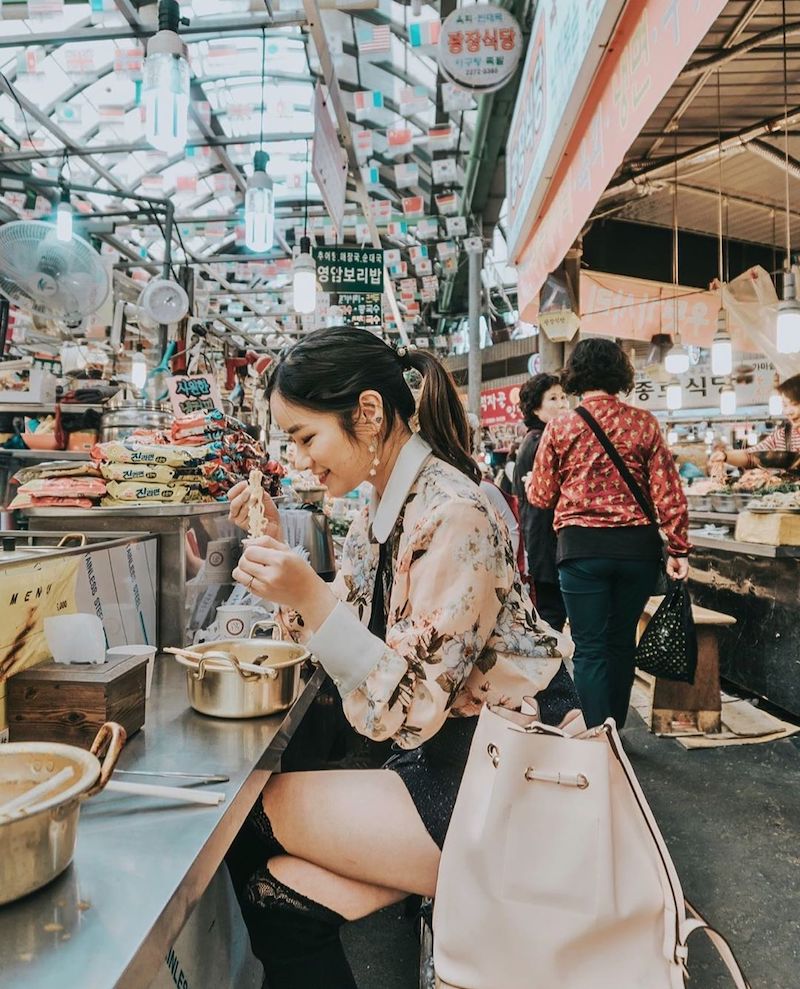 Over 100 years old, this famous market is famous for its bindaetteok (mung bean pancakes). From grinding the mung beans in a millstone to roasting the paste in a steel pan, you can watch the locals make this age-old recipe the traditional way.
How to get there: 5-minute walk from Exit 7 or 8 of Jongno Station (Subway Line 1)
Eungam-dong Gamja Guk Street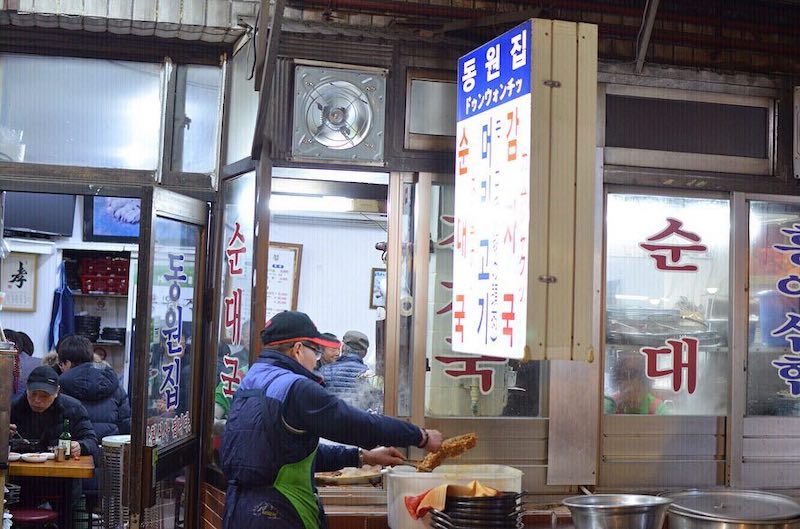 This place is known for its gamjatang or gamjaguk which is a spicy stew made out of pork spine, dried radish greens, and potatoes. Get this popular dish with some drinks, and you're good to go.
How to get there: 10-minute walk from Exit 2 of Saejeol Station (Subway Line 6)
Majang-dong's Gogi Alley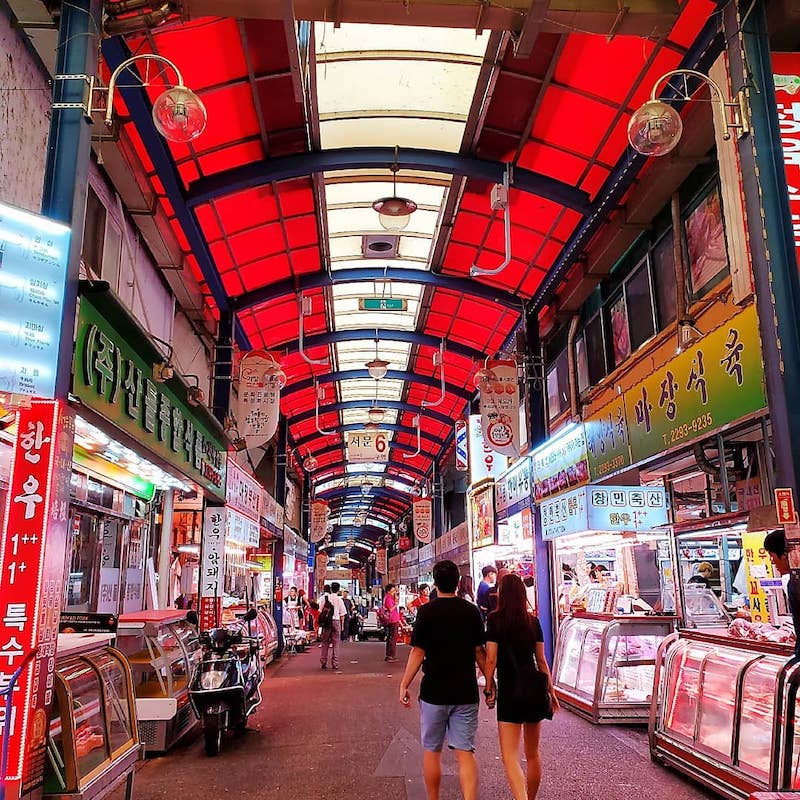 Right next to the Majang Livestock Products Market, this place is known for some of the best quality beef dishes at the lowest prices.
How to get there: 10-minute walk from Exit 2 of Majang station (Subway Line 5)
Kyung Hee University Pajeon Street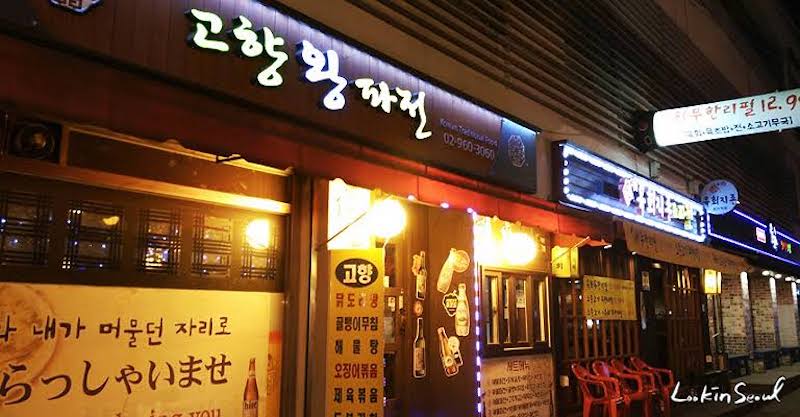 This place boasts some of the best pajeons in the city at reasonable prices. You can also grab local wines, makgeolli, and dongdongju to go with your seafood and green onion pancakes!
How to get there: 50 minute walk from Exit 1 of Hoegi Station (Subway Line 1)
Sillim-dong Sundae District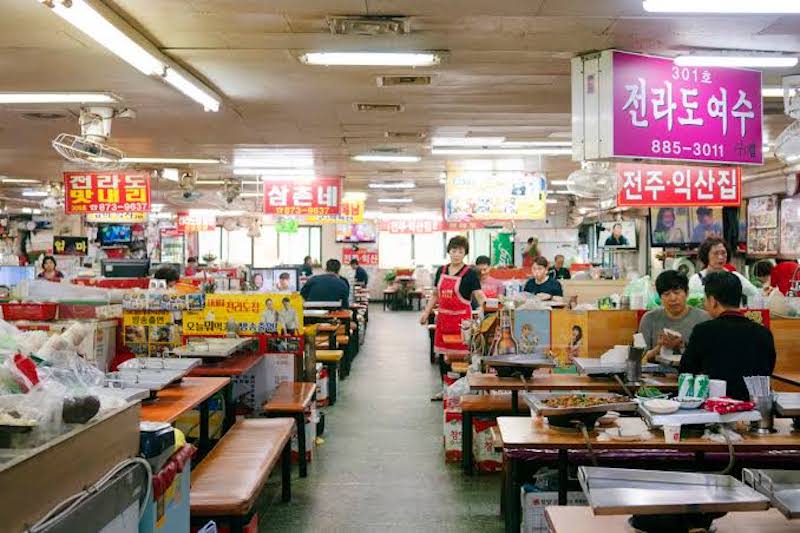 Sundae in Seoul isn't the ice cream sundae we know, it's actually made out of cow or pig entrails stuffed with glass noodles and other ingredients. Think of it as a sausage of sorts cooked with other fresh vegetables.
How to get there: 5-minute walk from Exit 3 of Sillim Station (Subway Line 2)
Mapo Jumulleok & Dwaeji-galbi Street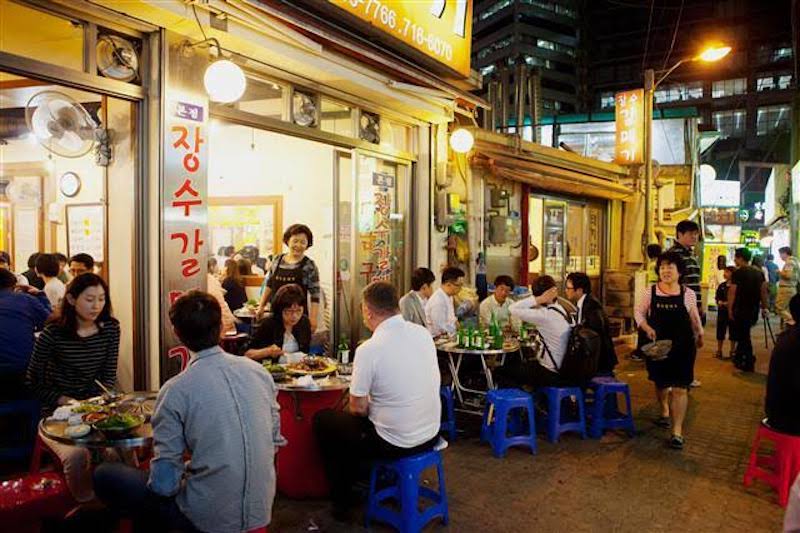 If you're in this area, you must try these two dishes—the jumulleok made out of sliced sirloin beef marinated in sesame oil and salt, and the dwaeji-galbi (grilled pork spareribs marinated in soy sauce and pear juice).
How to get there: 1-minute walk from Exit 1 of Mapo Station (Subway Line 5)
Jangchung-dong Jokbal Alley
This place is well known for its jokbal, which is similar to five spice sliced steamed pork. It is made out of pig's feet broiled and braised with seasoned soy sauce. It is also said to be high in collagen (which is great for the skin) making it a popular dish among women.
How to get there: 5-minute walk from Exit 3 of Dongguk University Station (Subway Line 3)
Namdaemun Market's Kalguksu Alley & Galchi Alley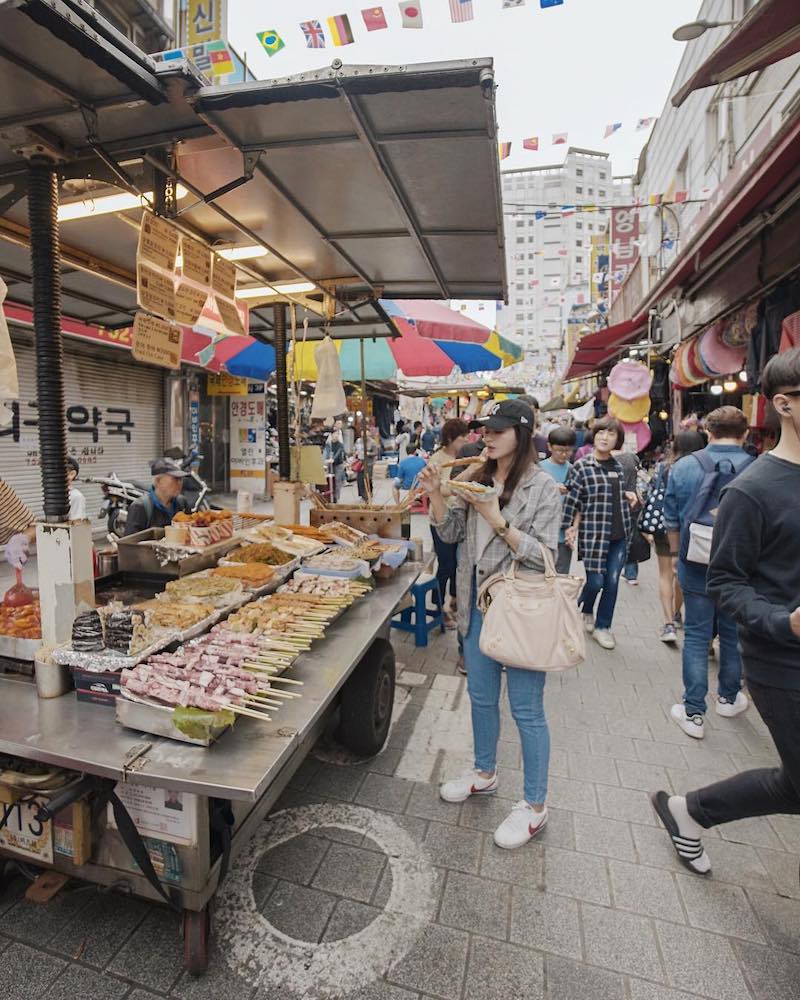 This place is known for two dishes: the kalguksu (a homemade noodle soup beloved for its chewiness and light broth), and the galchi jorim or braised hairtail well-loved for its special sweet and sour sauce.
How to get there: 5-minute walk from Exit 5 of Hoehyeon Station (Subway Line 4)
Ojang-dong Hamheung-naengmyeon Street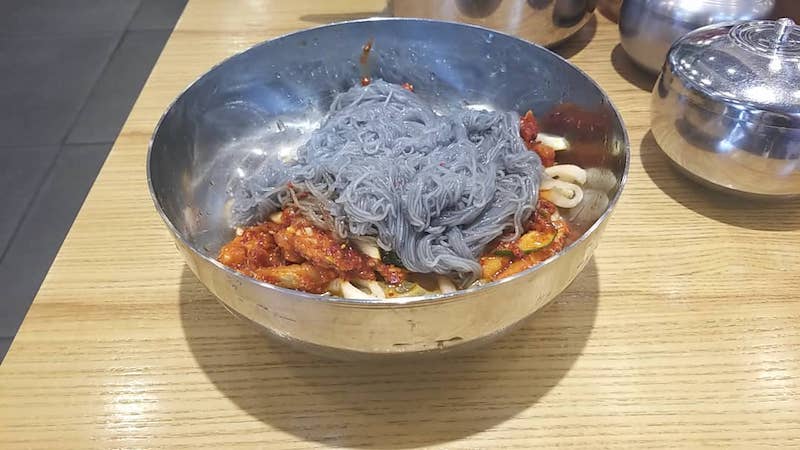 If you've never tried North Korean food before, this might be your only chance! Many residents previously from North Korea live in this area, which is now associated with hamheung-naengmyeon. It's basically cold sweet potato noodles served with spicy raw fish, a specialty of the area's denizens.
How to get there: 15-minute walk from Exit 6 of Dongdaemun History & Culture Park Station (Subway Line 2, 4, or 5)
Sindang-dong Tteokbokki District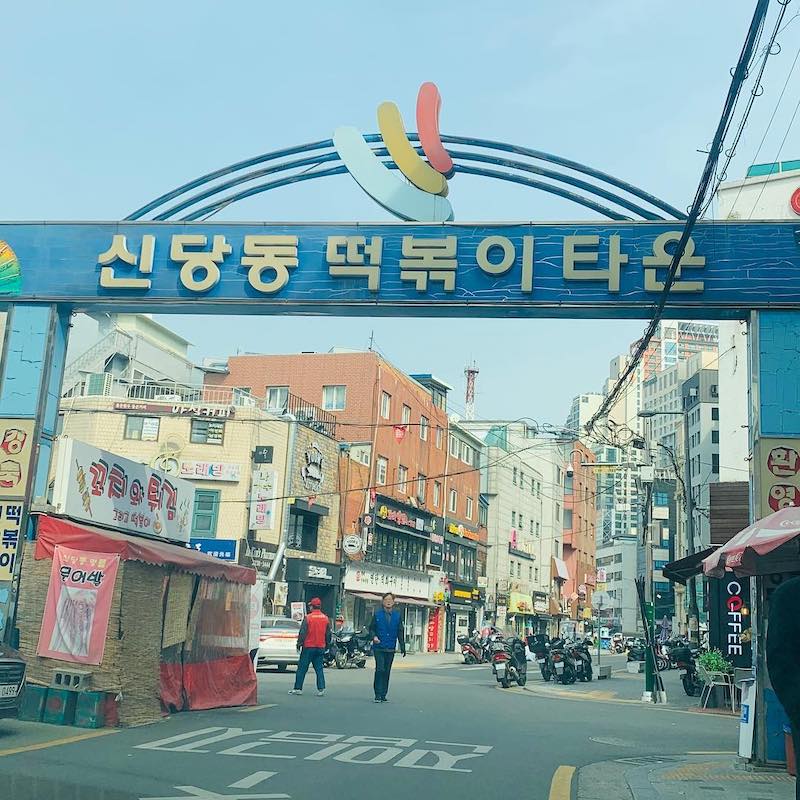 This place is popular for their tteokbokki (fried rice cakes). They serve it with noodles, fish cakes, and fried dumplings.
How to get there: 5-minute walk from Exit 7 of Sindang Station (Subway Line 2 or 6)
Part IV. Top 10 Restaurants in Seoul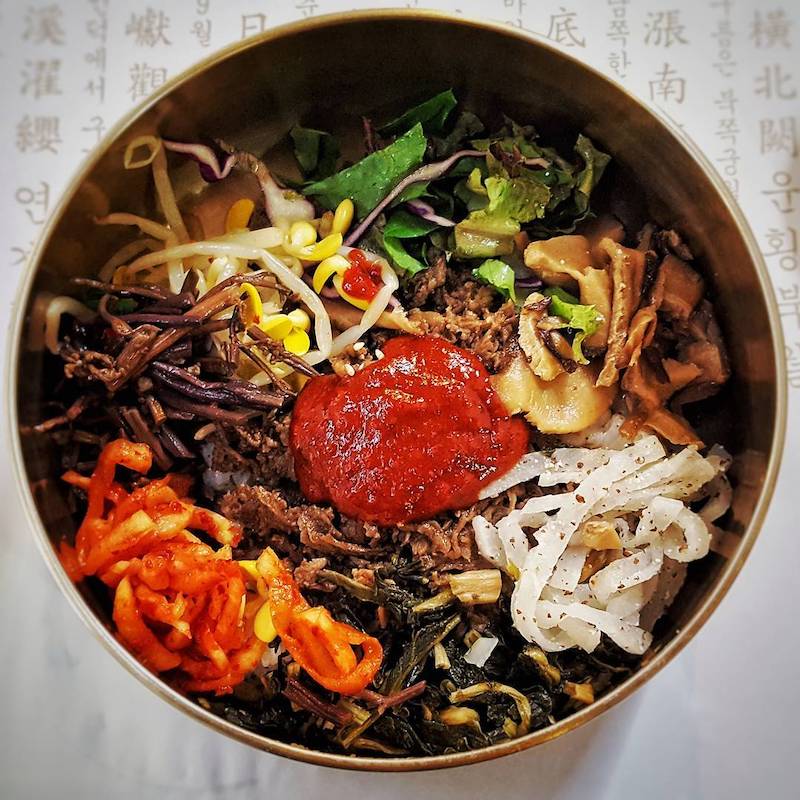 If you're looking for a place that serves mouthwatering bibimbap, look no further! This place serves one of the best ones in the city, and the fresh vegetables, subtle seasoning, and absence of additives proves just that.
71 Toegye-ro 20-gil, Namsandong 2(i)-ga, Jung-gu, Seoul, South Korea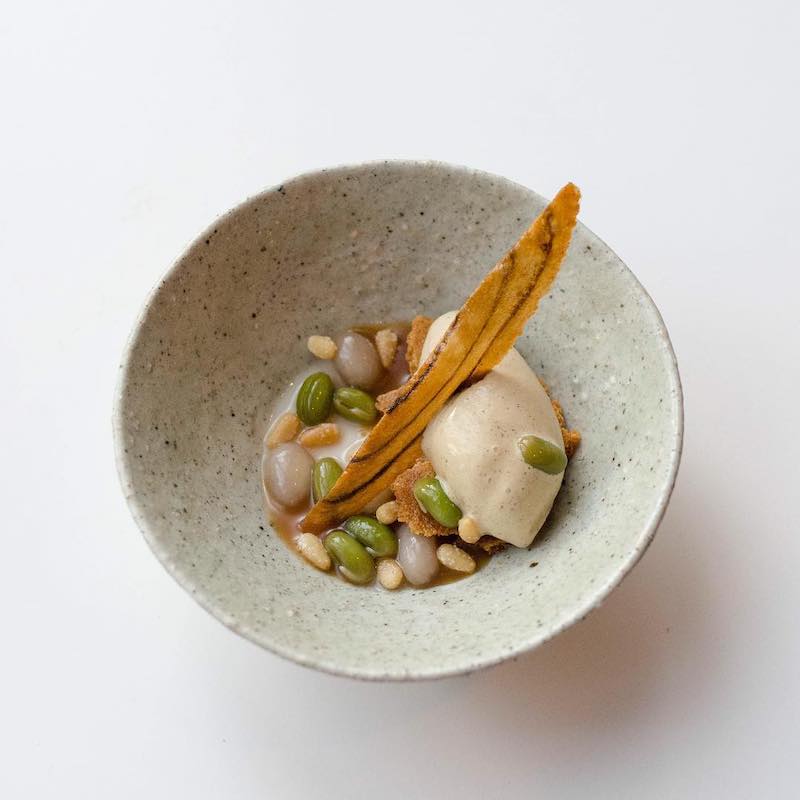 Dubbed one of the top restaurants in Asia, this Michelin star restaurant mingles (pun intended!) Korean and European cuisines… hence, the name.
19 Dosan-daero 67-gil, Cheongdam-dong, Gangnam-gu, Seoul, South Korea
Woolaeoak [$$$]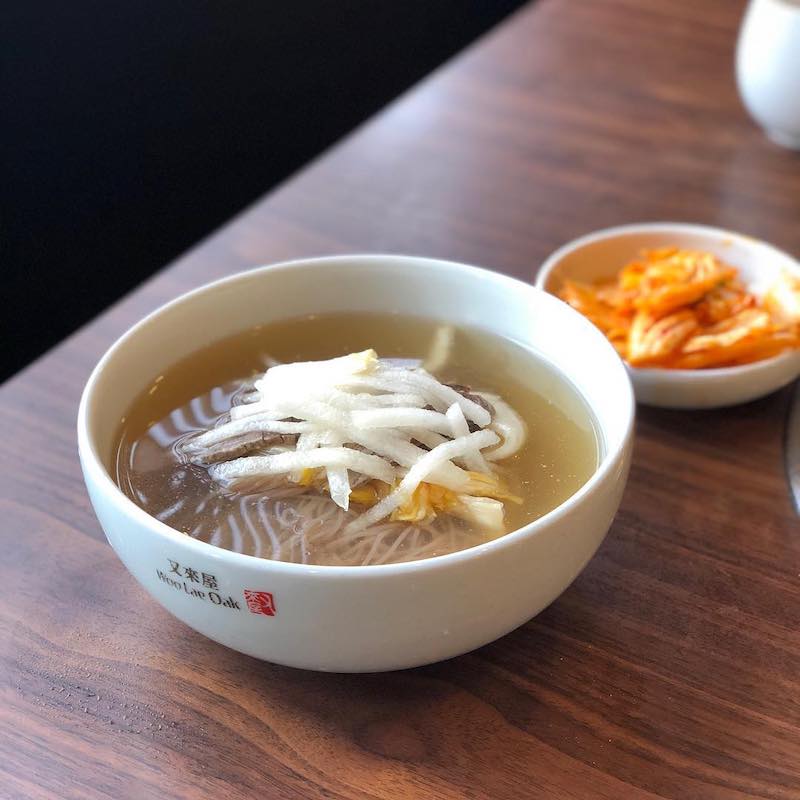 One of the longer standing restaurants in the Seoul food scene, this place was established by a family who escaped North Korea during World War II. Now, people line up for their naengmyeon (cold buckwheat noodles) that are definitely worth the wait!
62-29 Changgyeonggung-ro, Jugyo-dong, Jung-gu, Seoul, South Korea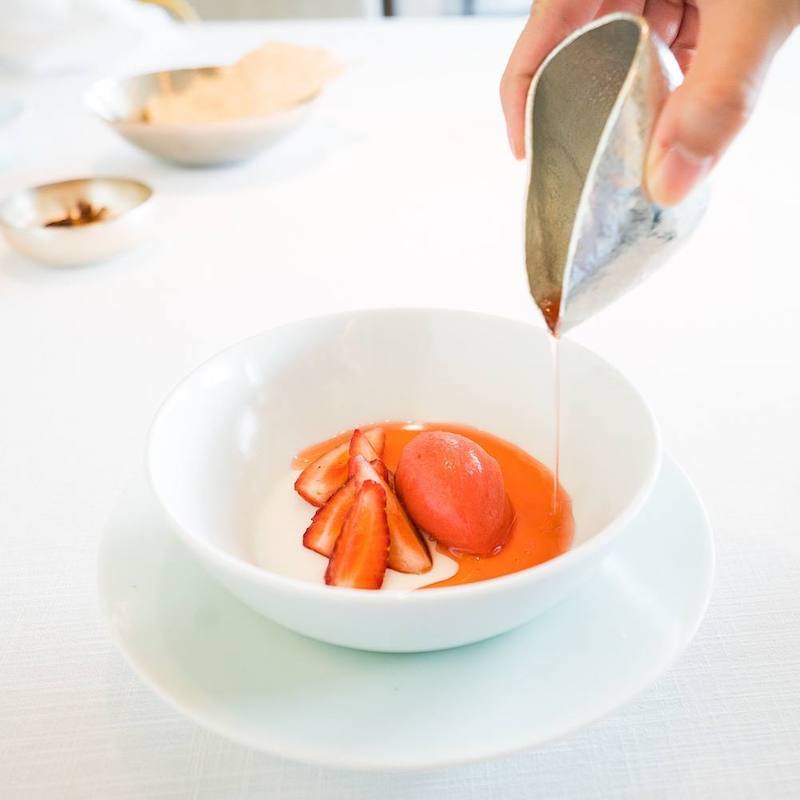 This three Michelin star contender is located on the 23rd floor of the Shilla Hotel, and is undoubtedly one of the best restaurants in the city, featuring modern reinterpretations of traditional Korean cuisine.
249 Dongho-ro, Jangchung-dong, Jung-gu, Seoul, South Korea
Pyeongando Jokbaljip [$$]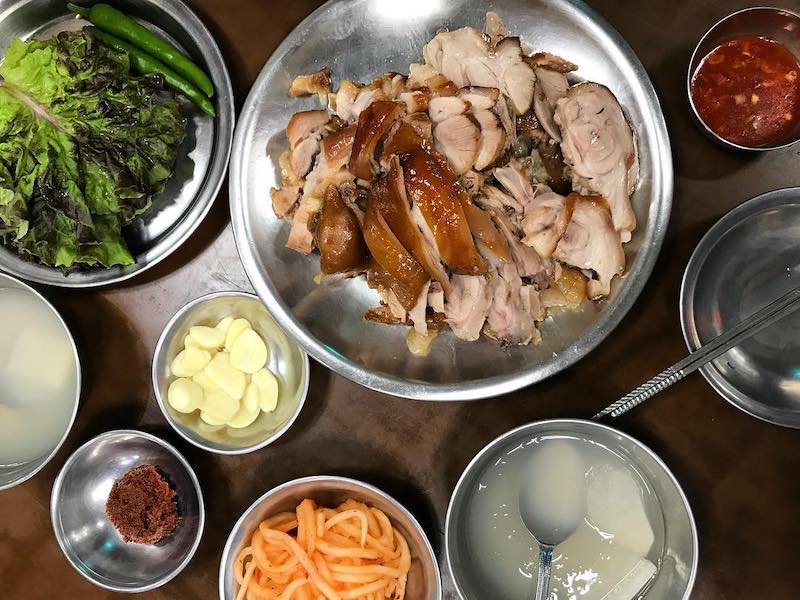 Another place to get good jokbal (pig trotters braised in soy sauce and spices) is this hidden gem in a back alley on Jokbal Street. Jokbal aficionados swear by the buttery texture and salty flavor, and say it's best eaten with condiments and a cold glass of soju.
174-6 Jangchungdan-ro, Jangchung-dong, Jung-gu, Seoul, South Korea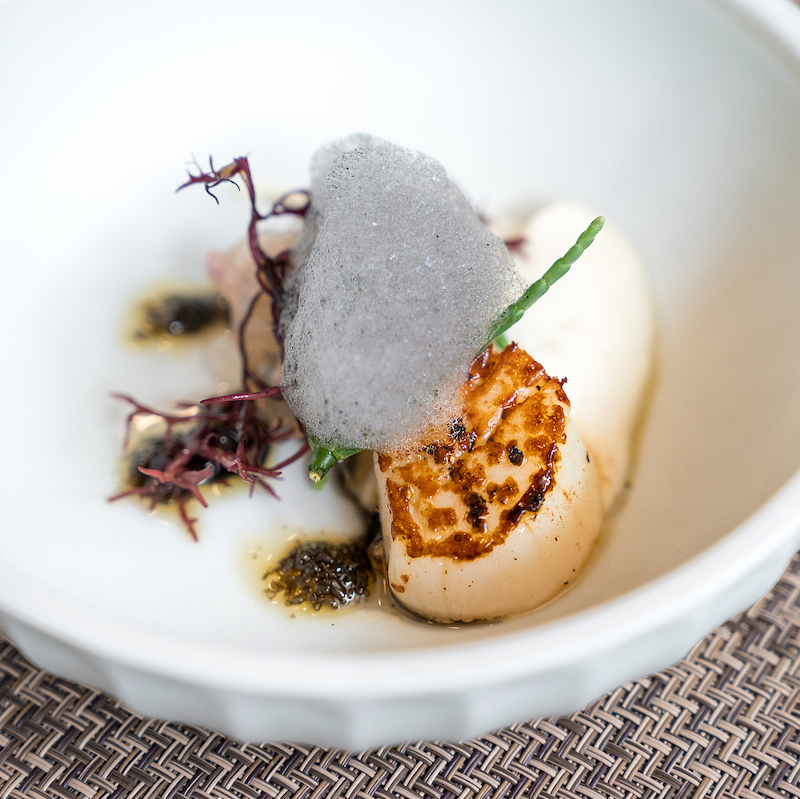 Another Michelin star restaurant, this place is all about merging temple cuisine – vegetable-centered fare – and traditional Korean dishes to create a cuisine that is unapologetically unique to Doore Yoo.
65 Bukchon-ro, Gahoe-dong, Jongno-gu, Seoul, South Korea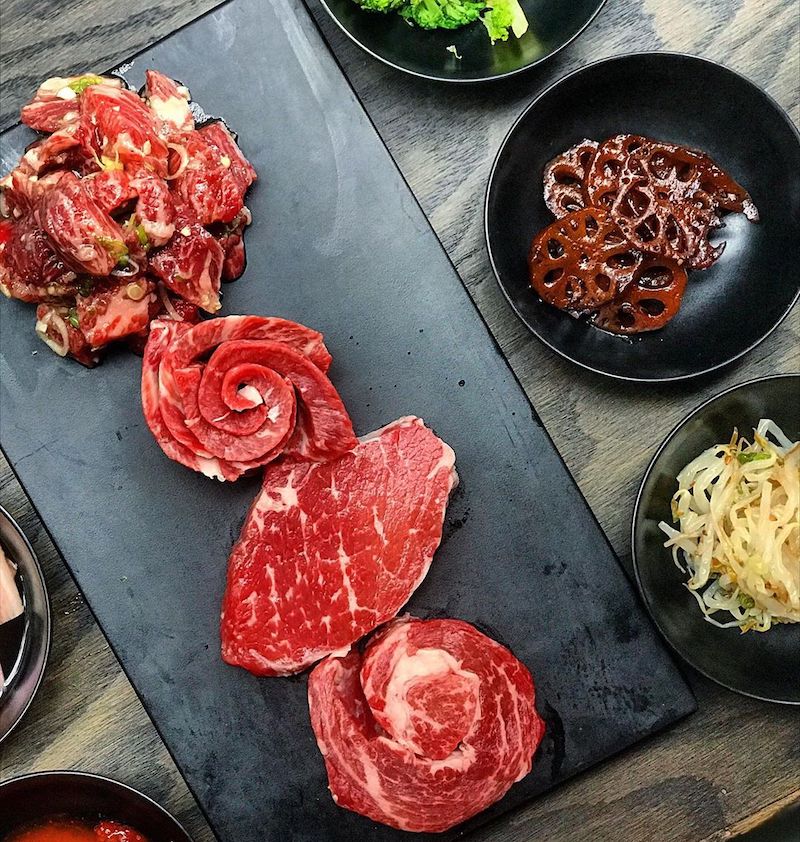 Though one of the biggest restaurants in Seoul, don't let its size intimidate you! They serve excellent beef ribs and bulgogi, not to mention an expansive drinks menu.
835 Eonju-ro, Sinsa-dong, Gangnam-gu, Seoul, South Korea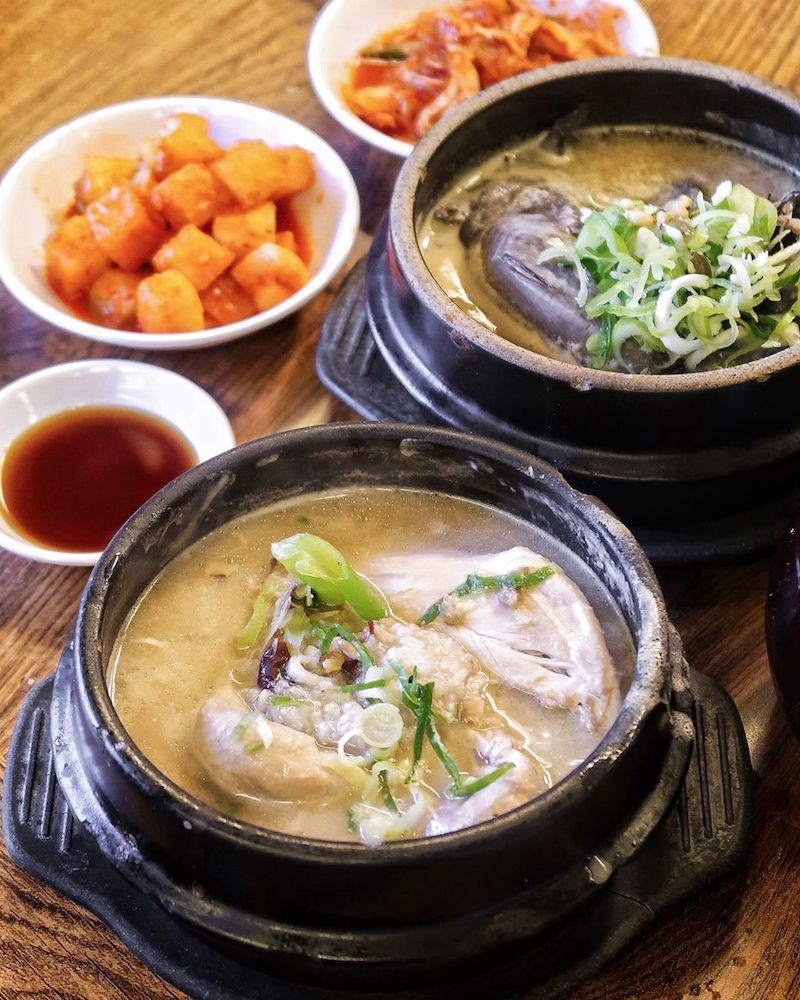 One of the more popular restaurants in Seoul, this place is known for its samgyetang (whole chicken soup stuffed with ginseng and other ingredients), said to be one of the healthiest dishes in South Korea's repertoire.
5 Jahamun-ro 5-gil, Chebu-dong, Jongno-gu, Seoul, South Korea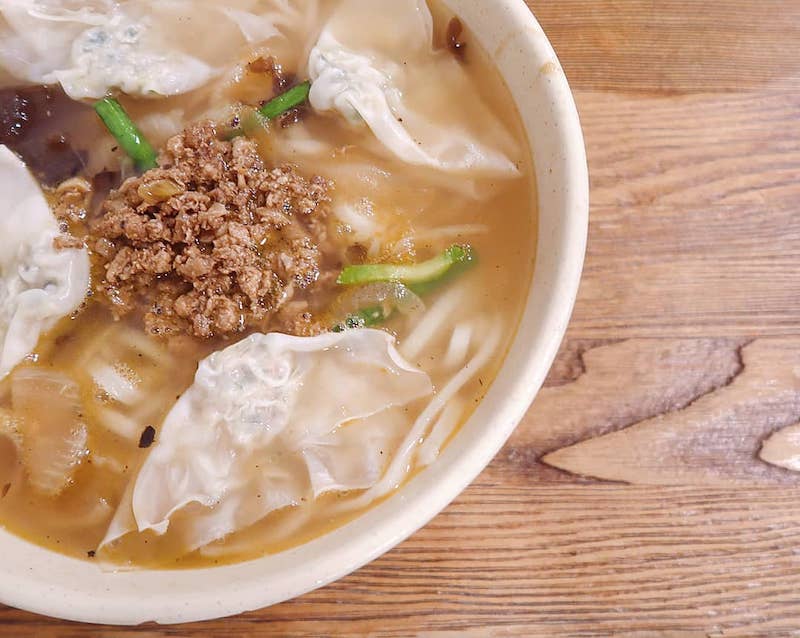 A staple in the Myeongdong area for over 50 years, this place serves just about the best bowl of kalguksu (wheat noodles served in a broth) you can find. Plus, you can ask for refills of noodles and rice – come hungry.
29 Myeongdong 10-gil, Myeongdong 2(i)-ga, Jung-gu, Seoul, South Korea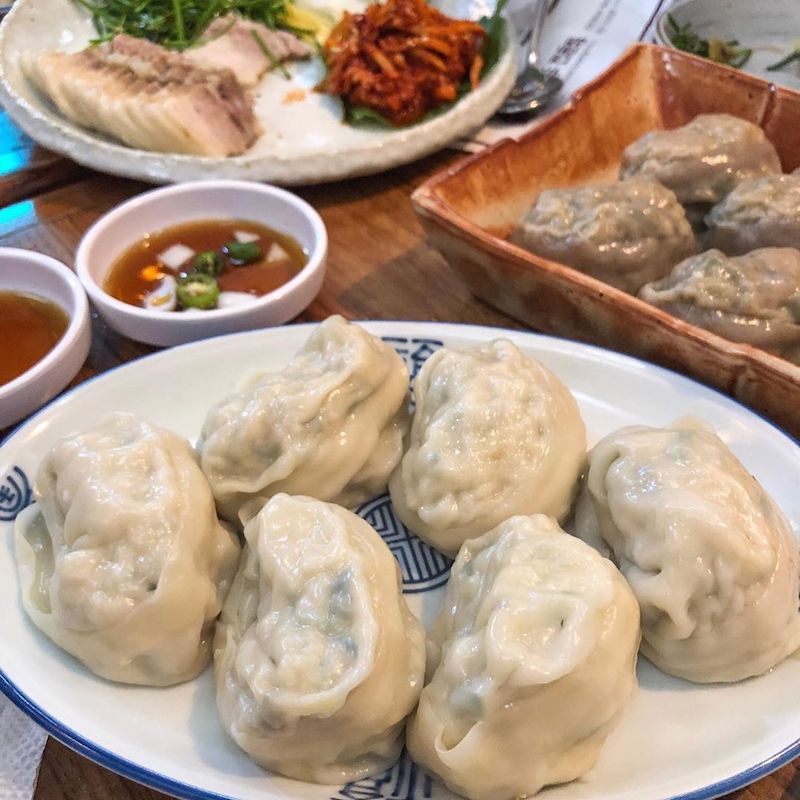 Run by a halmeoni (grandmother) who fled south during the Korean War, this place is now an institution in the Insadong area, where people flock to get their daily fix of Gaeseong style mandu (dumplings).
11-3 Insadong 10-gil, Gwanhun-dong, Jongno-gu, Seoul, South Korea
Salivating yet?! What's top on your list? Did we miss anything crucial? Let us know in the comments!
Check out our Seoul City Guide here.
Featured image: @luckyricedotcom