Known for cultural temples, the world's best street food scene, endless markets, and friendly locals, Southeast Asia's other claim to fame are its scenic hikes. So strap on your shoes and trekking at these climb-friendly destinations.
1. Mount Kinabalu — Malaysia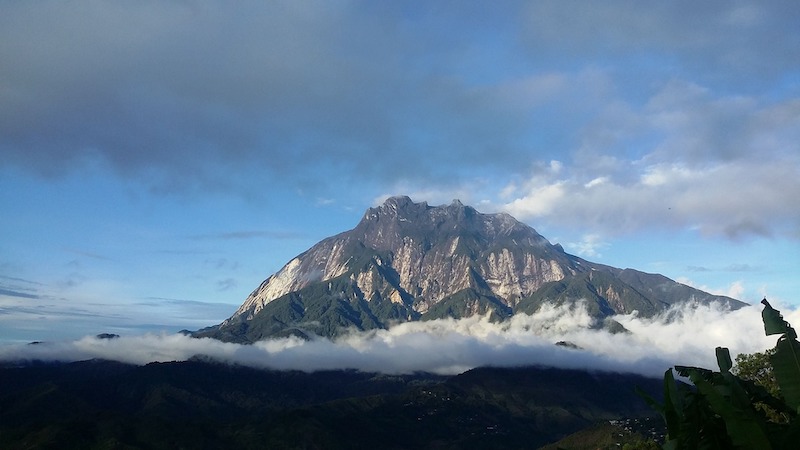 Mount Kinabalu is the highest mountain in Malaysia and boasts one of the more scenic trails on this list. Having become popular in recent years, many people add hiking up Mt. Kinabalu as one of their bucket list activities while in Kota Kinabalu, the capital of Malaysia's Sabah state.
While moderate to high fitness and stamina are required to summit the mountain, it'll take you an average of two days to complete the trek. Take note that this UNESCO Heritage Site only allows a certain number of visitors per day, so make sure to book your permits and tours in advance.
2. Mount Rinjani — Indonesia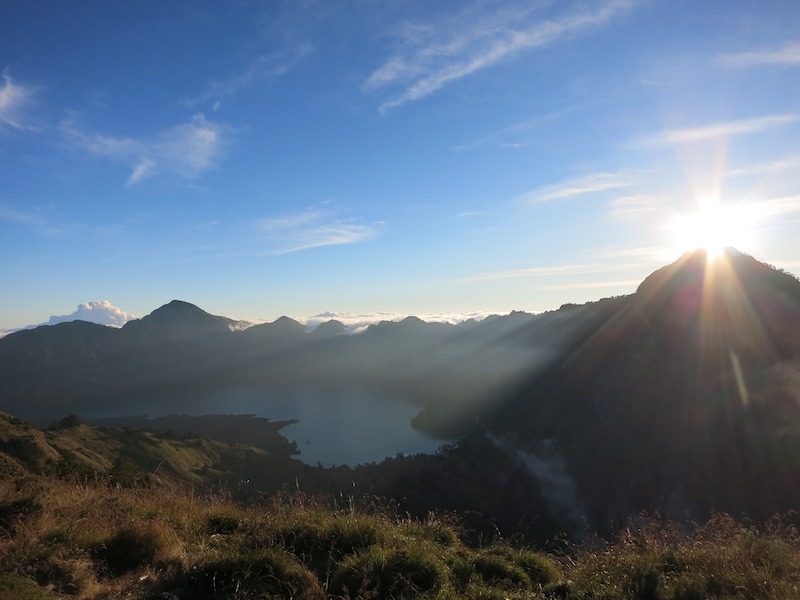 Located in Lombok, Indonesia, Rinjani is the second tallest volcano in the country. Known for the stunning blue crater lake, hot springs, and lush rainforests with monkeys, the trek up Rinjani (comparable in height to Mount Fuji) can take anywhere from two to five days depending on your fitness level. It's a moderately steep climb, but the surrounding scenery is definitely worth it.
3. Sapa — Vietnam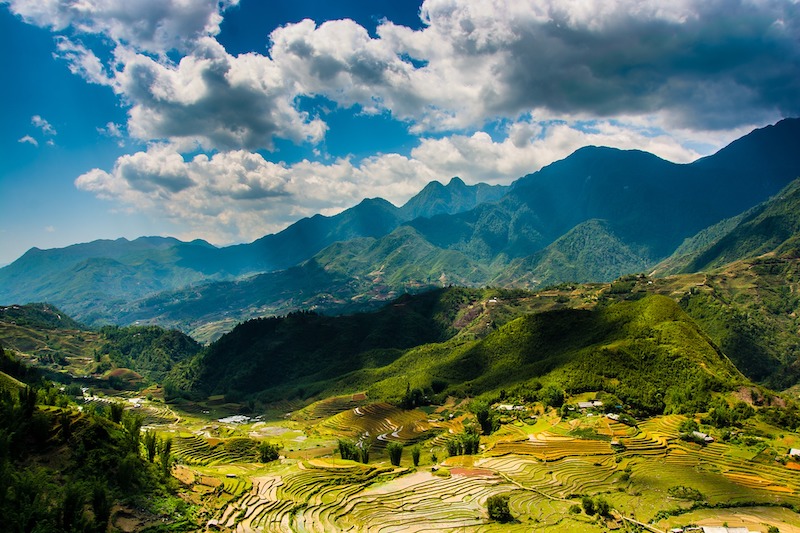 If you want to get away from the hustle and bustle of the city, take a train from Hanoi to Lao Cai, and then hop aboard a bus to the remote northwestern town of Sapa.
Known for its unspoiled scenery of rice terraces and forests as it is for the local tribes, this place is perfect for beginners to walk around and take in the breathtaking view. Be sure to pack warm clothing as it can get really cold depending on the season.
Tip: check out this gallery we have of Sapa, which recounts a Colombian photographer's journey through the Vietnamese highlands.
4. Doi Inthanon — Thailand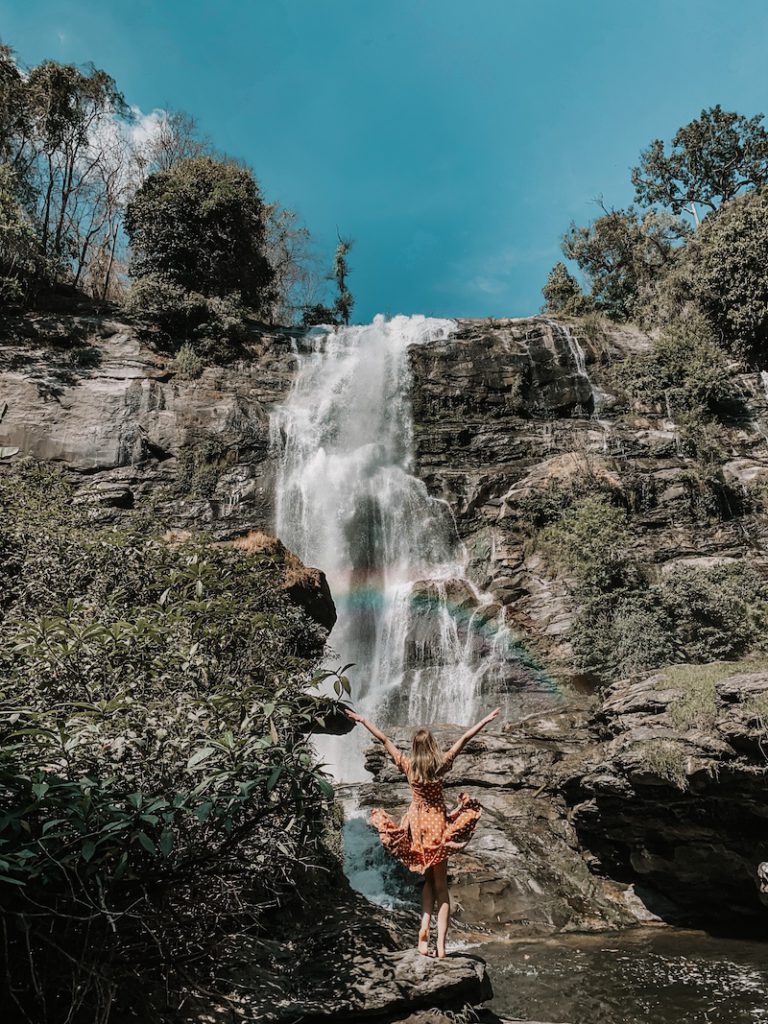 The highest peak in Thailand, the Doi Inthanon National Park, is located in Chiang Mai, and has many hiking trails that are easy enough for all ages. Besides hiking trails, you'll also find waterfalls, pagodas, gardens, and even hill tribes that are all worth visiting. We recommend making a day trip out of it and joining a tour for the best experience.
Want to see what the tour is like? Watch this video of travel curator Melissa Pees as she summits the highest point in Thailand.
5. Mount Batur — Indonesia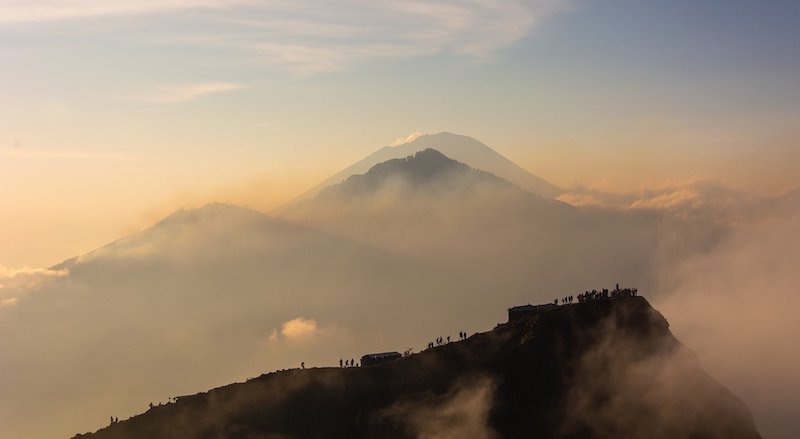 Find yourself in Bali chasing the sunrise? A hike up Mount Batur is one of the best sunrise views you can find. This hike typically starts really early (think: 2am), and takes approximately two hours to summit. Once there, bask in the glorious views, enjoy a simple breakfast, and take some snaps with the nearby monkeys and lava streams. Don't forget to hire a guide (or join a tour) for this one – you can also do it mountain biking.
Also Read: TripGuru's editor Yeni R's story as she does the hike sunrise to Mount Batur.
6. Kalaw to Inle Lake — Myanmar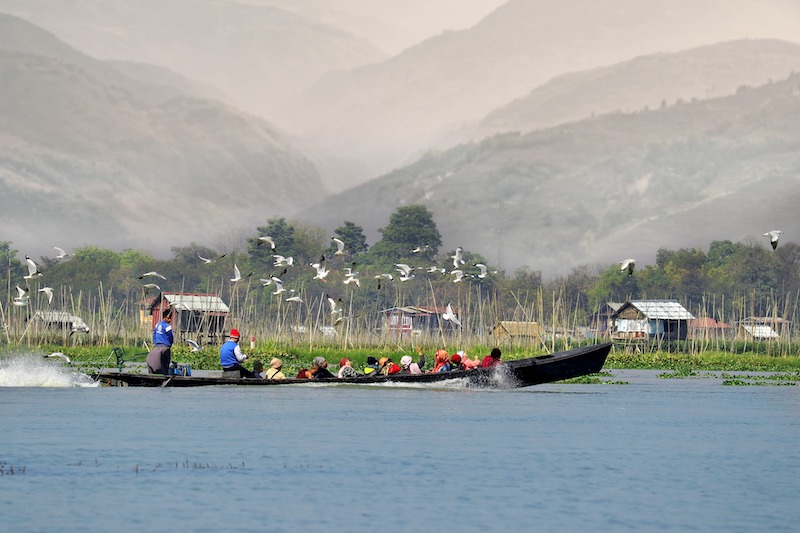 Picture these idyllic scenes: farmers working in rice paddies. Children playing in the fields. Water buffalo and cows grazing.
If you're not much of a hiker and would like to see the local life up close, the trail from the western town of Kalaw in Myanmar to the scenic Inle Lake is an excellent place to start. This hike can take two or more days, depending on the route that you choose. The longer the route, the more things you get to see! We highly recommend hiring a guide or going via a guided tour as the lack of signposts make it difficult to get around.
7. Mount Fansipan — Vietnam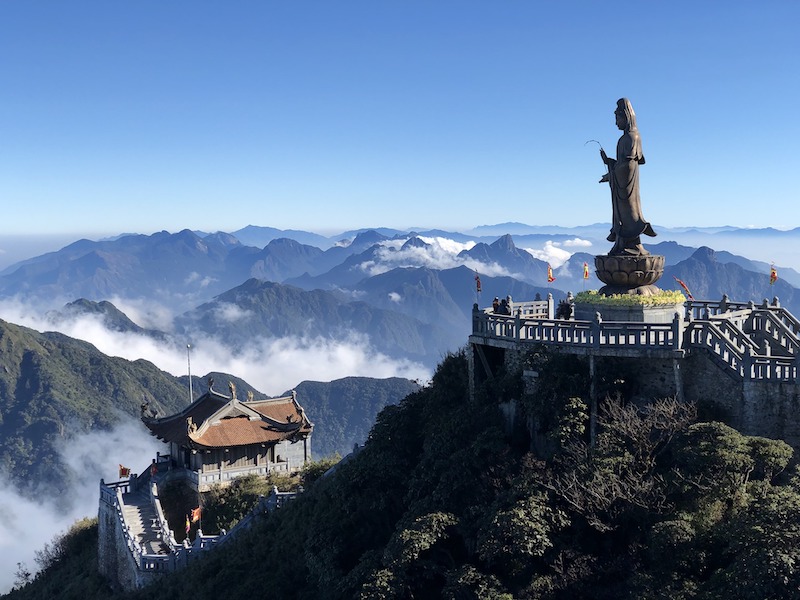 Dubbed as the highest mountain in Vietnam, Mount Fansipan it is aptly dubbed the Roof of Indochina. While the trek is a rough three days up some unforgiving terrain, the unspoiled wilderness as you make your way to the top — as well as the pristine views once you reach the summit — are well worth the long haul.
Editor's note: this should only be attempted by hikers with a good fitness level and some experience.
8. Batad Rice Terraces — Philippines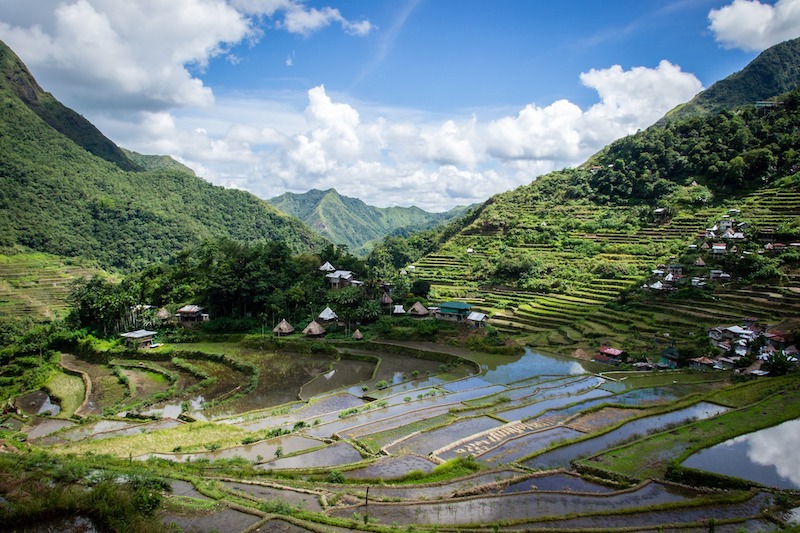 You're probably wondering: rice terraces, really? While it's not exactly the most conventional hiking trail, the 2,000-year-old UNESCO Heritage rice terraces carved on the side of a mountain in the Philippines look like they came straight out of those nature wallpapers you use for your desktop.
Tip: a hike through the Batad rice terraces is a rather arduous one. Expect a lot of stairs-climbing — so prep your knees by doing some wall squats, hamstring stretches, and other strenghthening exercises at least a week before your climbing trip.
9. Oudomxay — Laos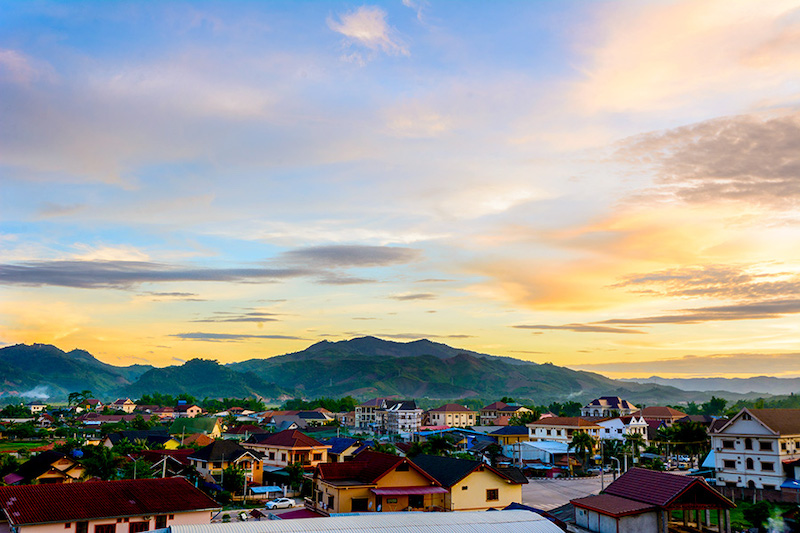 Now here's another relatively easy hike that's worth a day trip if you find yourself in Laos. Located in the northern mountains of Laos, the Oudomxay Province is home to 14 visit-worthy indigenous ethnic groups and tribes. Observe the locals as they go about their day to day lives, learn about their rituals and beliefs, and soak up the stunning scenery including mountain views, bubbling creeks, and verdant forests when here.
10. Yeak Laom Lake — Cambodia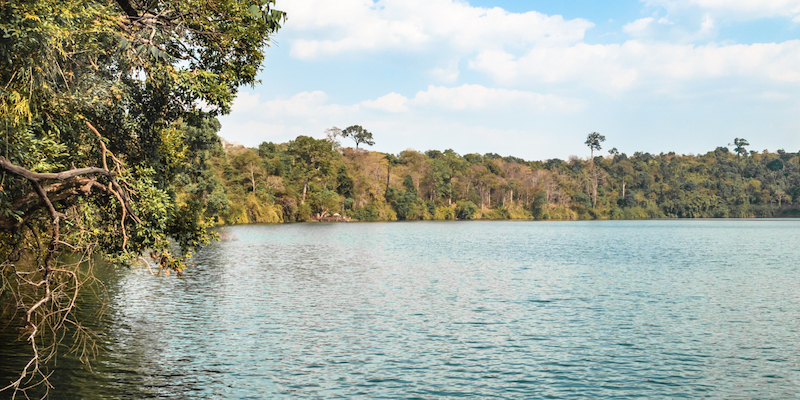 Explore northeast Cambodia and go off the beaten track by heading toward the dense forests of Ratanakiri. As you make your way through the forest, don't forget to stop by some waterfalls, gem mines, and hill tribes before you make your way to the beautiful Yeak Laom Lake – the pinnacle of ethereal natural beauty. We recommend hiring a guide for this, as the forests can be difficult and confusing to navigate. Plus, a little history lesson never hurt either.
Bonus: more hikes in Southeast Asia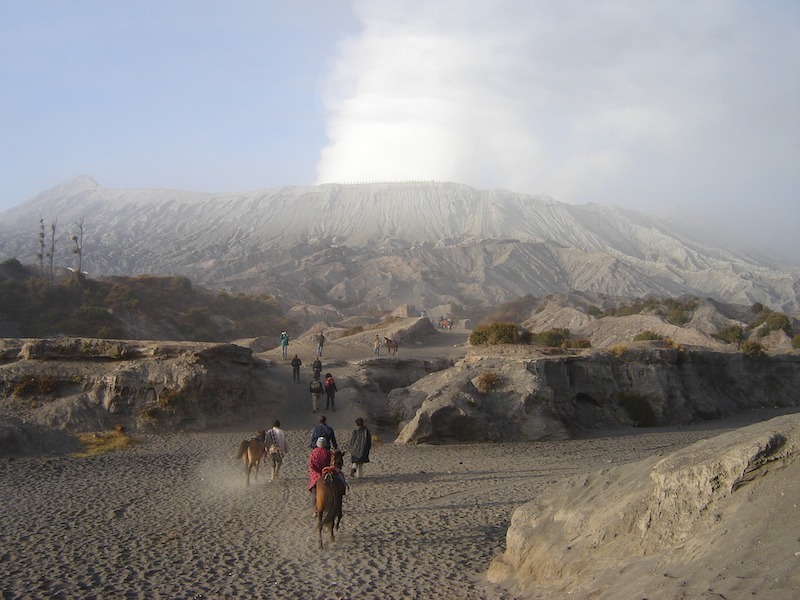 Looking for even more hiking spots in Southeast Asia? Here are a few that almost made it to our list. Indonesia and Laos are home to many hiking trails, and you can spend up to a month trekking around.
For Indonesia, you can check out Mount Agung, Mount Bromo, and Kawah Ijen – the blue fire crater as seen on award-winning magazine National Geographic. If you're in Laos, look up Luang Prabang, Bokeo Nature Reserve, and the more challenging Kong Lor Cave.
You can also visit Bako National Park if you find yourself in Malaysia. And if you're looking for another scenic trail in Thailand, make some space in your itinerary for a trip to the Pu Chi Fa Mountains.
TripGuru offers bespoke small-group tour experiences in hike-friendly Asian countries, including Thailand, Vietnam, Indonesia, and the Philippines. Book your tour here.