Shopping in Chiang Mai? They say experience makes for an excellent souvenir (and while I'm certainly not complaining), you'll still want to go back home with a few tangible things to remember your Chiang Mai trip by, right? Hit two birds with one stone by getting lost in these shopping streets and markets bursting with local life, picking up a trinket or ten to gift people back home!
P.S. Don't expect any malls in this list, because we're taking to the streets!
1. Tha Phae Walking Street: An artist's haven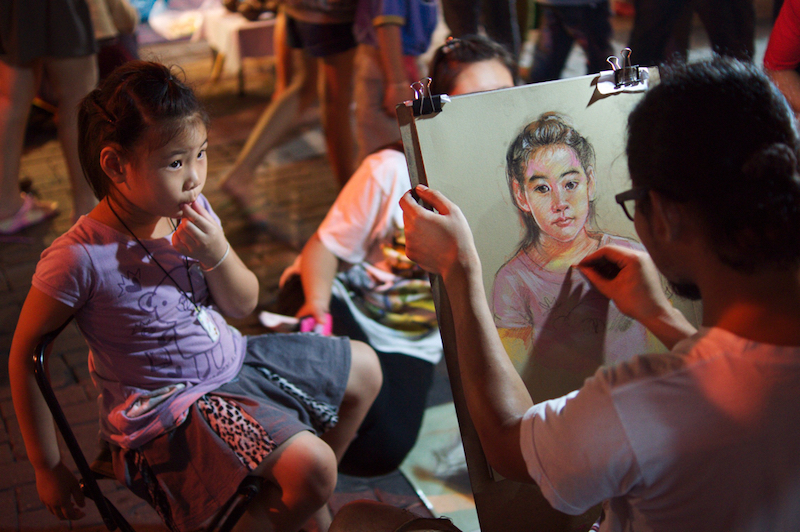 While this street boasts a huge collection of stalls, it is a favorite for artists and cultural enthusiasts. You can find art pieces, tribal fashion, jewelry, ceramics, and other crafts here.
Tha Pae to Ratchadamneon Road, Chiang Mai Old City
2. Chiang Mai Night Bazaar: One-stop-shop for eve-ry-thing!
If you could only pick one place to shop, this is the place to go. The Night Bazaar is a huge network of interconnecting streets filled with vendors selling anything and everything under the sun. Definitely one of the best places to go shopping in Chiang Mai!
Intersection of Tha Pae and Chang Klang Roads
3. Warorot Market: Tickle your senses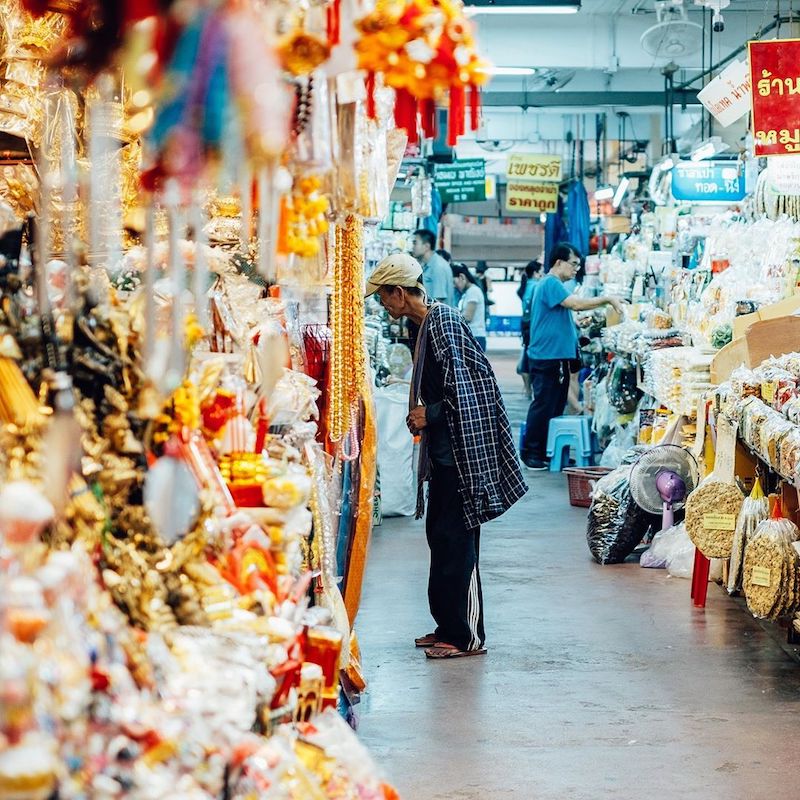 Flowers, fruits, fabrics, spices, tea, and more are what you can find in this Chiang Mai market filled with locals. Immerse yourself in this colorful road by smelling the flowers and spices, touching the silky fabrics, and tantalizing your tastebuds with the many street food stalls.
Wichayanon Rd, Tambon Chang Moi, Amphoe Mueang Chiang Mai, Chang Wat Chiang Mai 50300, Thailand
4. Wualai Walking Street: Weekend indulgence
Open only on Saturday evenings, Wualai is also called the 'Saturday Walking Street Market' – a smaller version of the Tha Phae Walking Street. You can find craft, art, and food vendors in the area selling their wares.
Wualai Road, near the South moat of the old town
5. Kalare Market: Food court central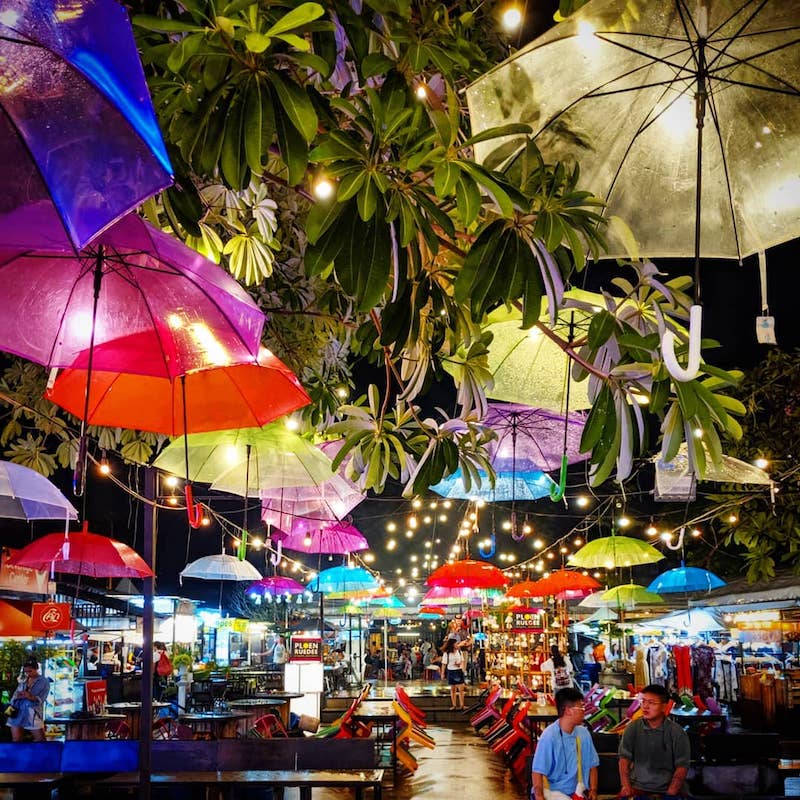 An open food court that offers cheap dining options, numerous shops, and a fair sprinkling of massage places is what this market has to offer. Take note that the food court operates on a coupon system – simply buy coupons from the cashiers stationed around the market and redeem them at your chosen food stall.
P.S. If you're looking for even more food places to try out some delicious eats, check out The Only Chiang Mai Foodie Guide You'll Ever Need!
89/2 Changklan Rd, Tambon Chang Moi, Amphoe Mueang Chiang Mai, Chang Wat Chiang Mai 50100, Thailand
6. Anusarn Market: Entertainment on the side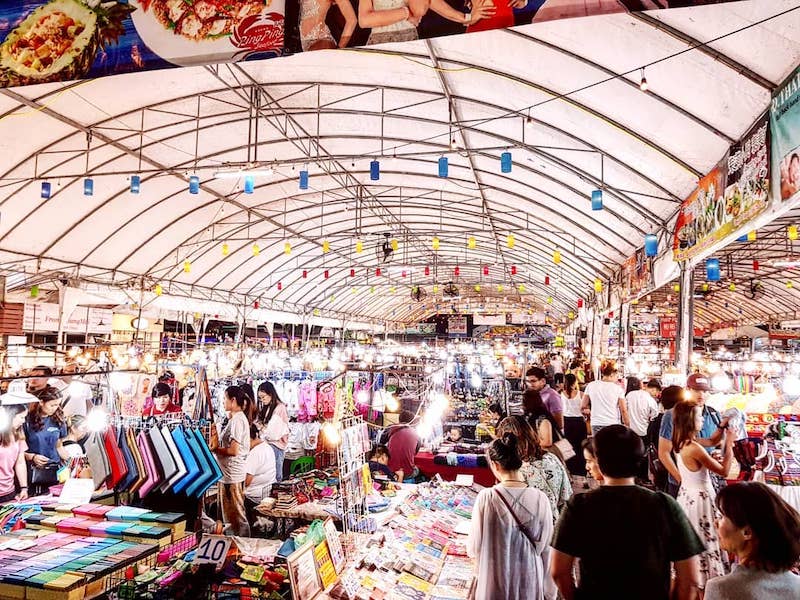 If you walk further south in the Night Bazaar, you'll reach this market, which has quite a number of side restaurants and nightly cabaret shows popular among both locals and travelers.
149/24, 149 27-28 Changklan Rd, Mueang Chiang Mai District, Chiang Mai 50100, Thailand
7. Chiang Mai Gate Market: A foodie's paradise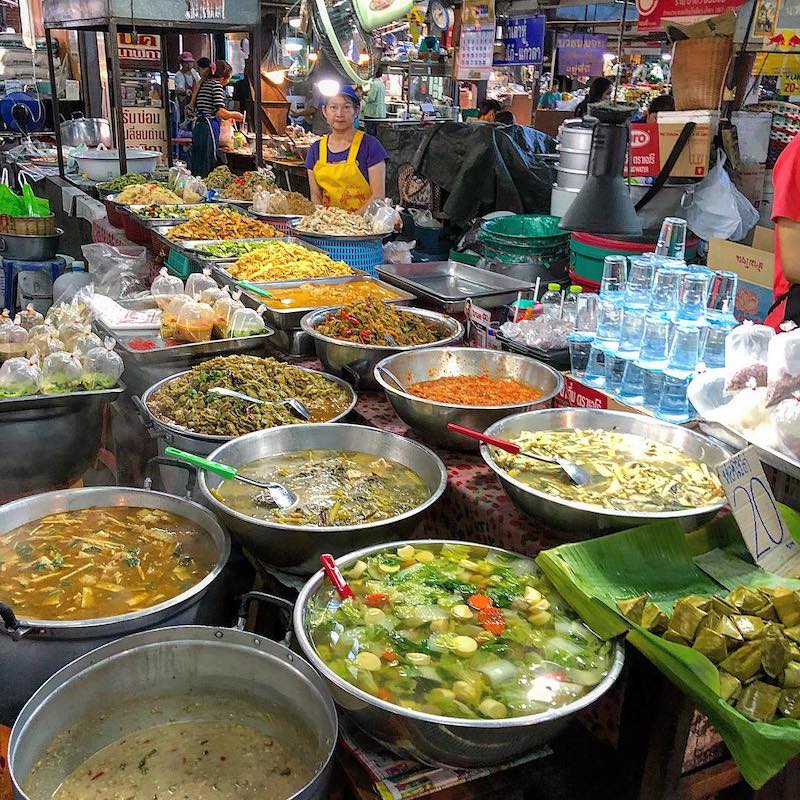 If you're a foodie looking to buy the freshest produce, this is the place to go. Whether it's fruits, vegetables, meat, or seafood that you want, you'll find the best picks here.
87 Bumrung Buri Rd, Tambon Phra Sing, Amphoe Mueang Chiang Mai, Chang Wat Chiang Mai 50200, Thailand
8. Sompet Market: Hidden gem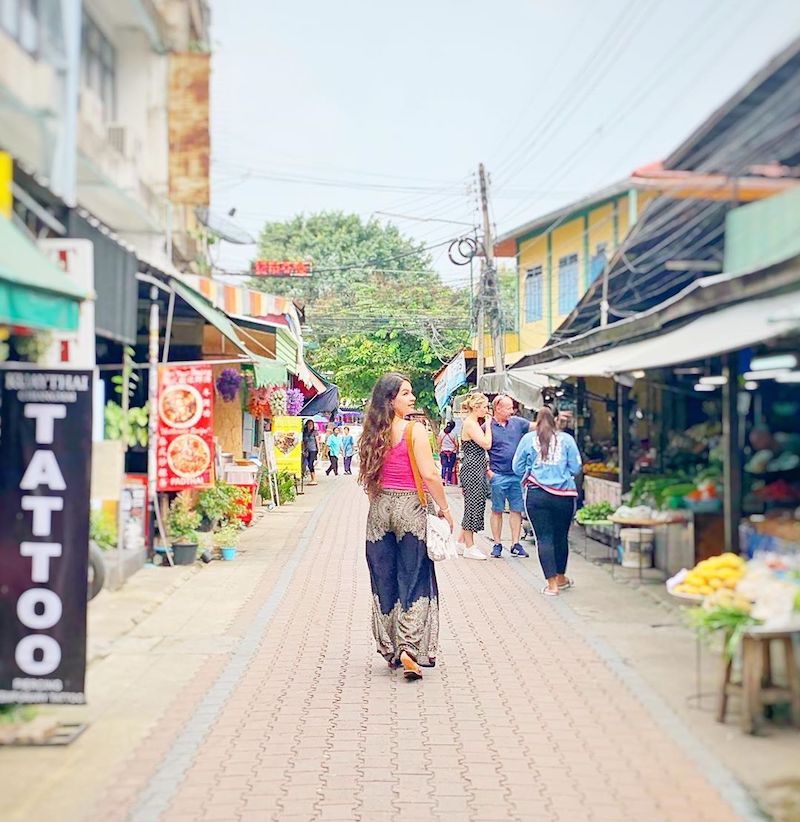 Looking for more places to buy produce? This market is a gem in the middle of the many guesthouses in the area. So if you find yourself staying near the moat's northeast corner, then this is close to your area.
Si Phum Sub-district, Mueang Chiang Mai District, Chiang Mai 50300, Thailand
9. Malin Plaza Night Market: Cheap deals galore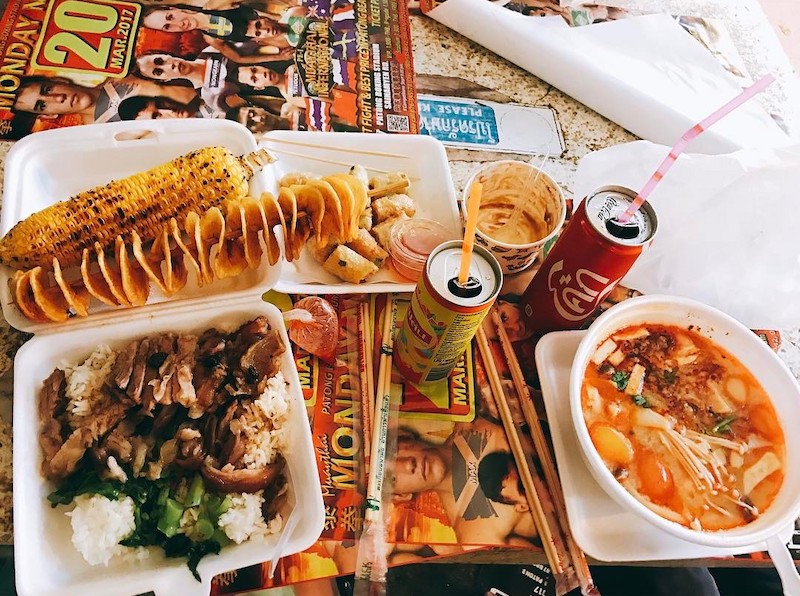 Go shopping in Chiang Mai University (actually right outside it!) – this market is where the young locals go to shop for clothing and dine at cheap restaurants, including all-you-can-eat barbeques!
52 83150 162/51-52 ภก.4055 Pa Tong, Kathu District, Phuket 83150, Thailand
10. JJ Market Chiang Mai: Laid-back retail therapy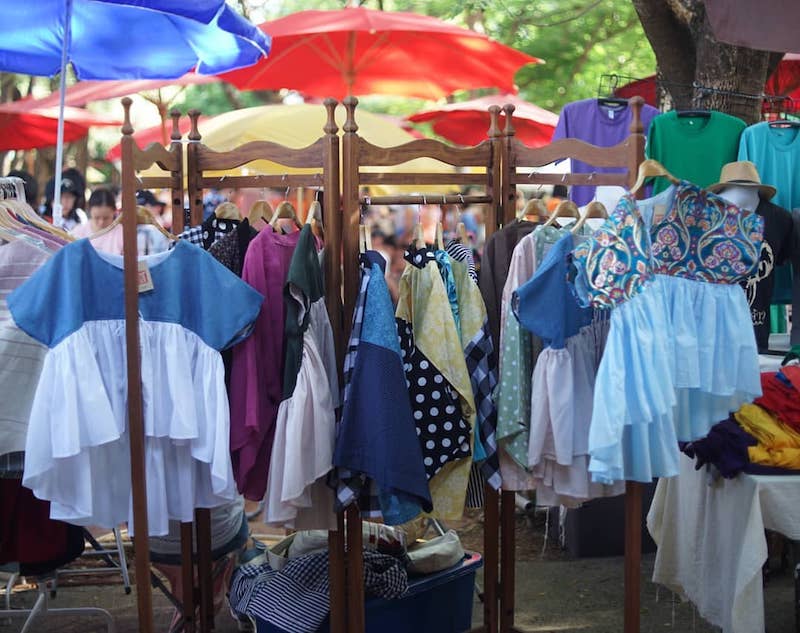 Housed within a concrete yet open-air structure, this market has a more laid-back environment compared to the Night Bazaar, and is more modern than other traditional craft markets. It's a pretty good place to go for a relaxed shopping experience.
45 Atsadathon Rd, Tambon Chang Phueak, Amphoe Mueang Chiang Mai, Chang Wat Chiang Mai 50300, Thailand
11. Sankampaeng Craft Street: Colorful crafts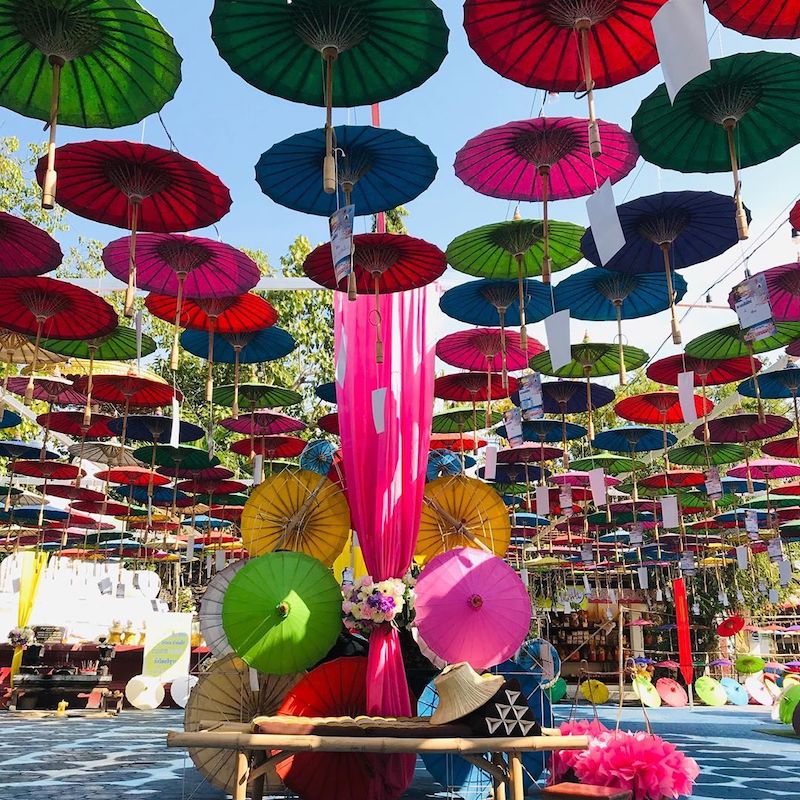 If you're a fashionista looking for beloved Thai silk, this is the place to be. You can also find ceramics and brightly colored umbrellas – said to be a northern Thai specialty item – here.
Highway 1006 (starting from km. 5)
12. Vila Cini: Fabric fantasyland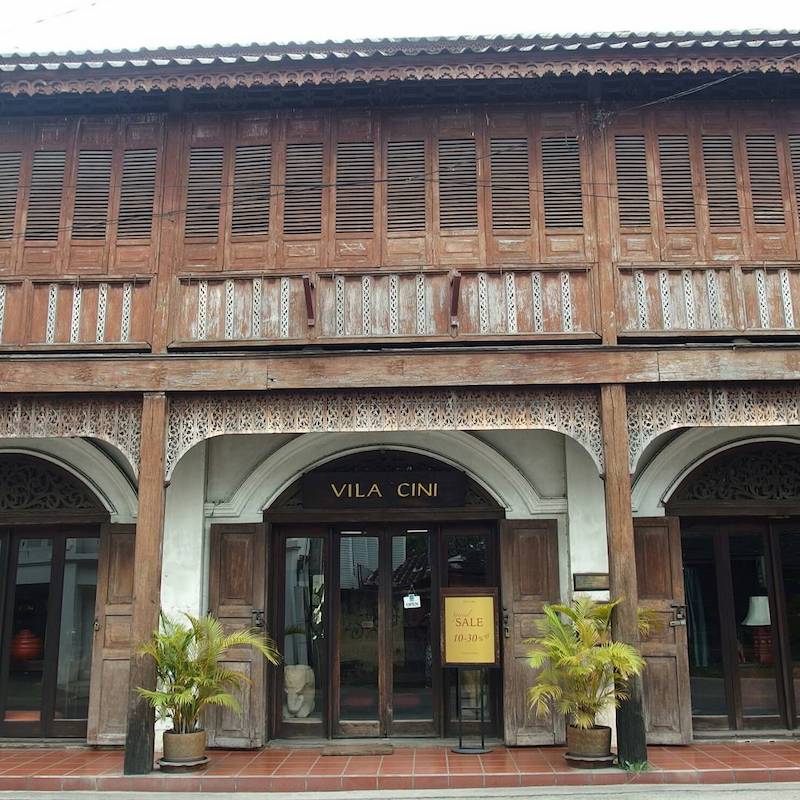 Situated across the River Ping and housed in traditional wooden shop houses, Vila Cini is where you can find some of the best Thai fabrics and silks in the area. 
30, 32, 34 Charoen Rajd Rd, Watgate, Amphoe Mueang Chiang Mai, Chang Wat Chiang Mai 50000, Thailand
So which of these shopping stops are you going for? Got any more shopping areas that we haven't listed down? Let us know in the comments!
Featured image by Willy Tan